Datsun World Debuts redi-GO Concept At Auto Expo [Live]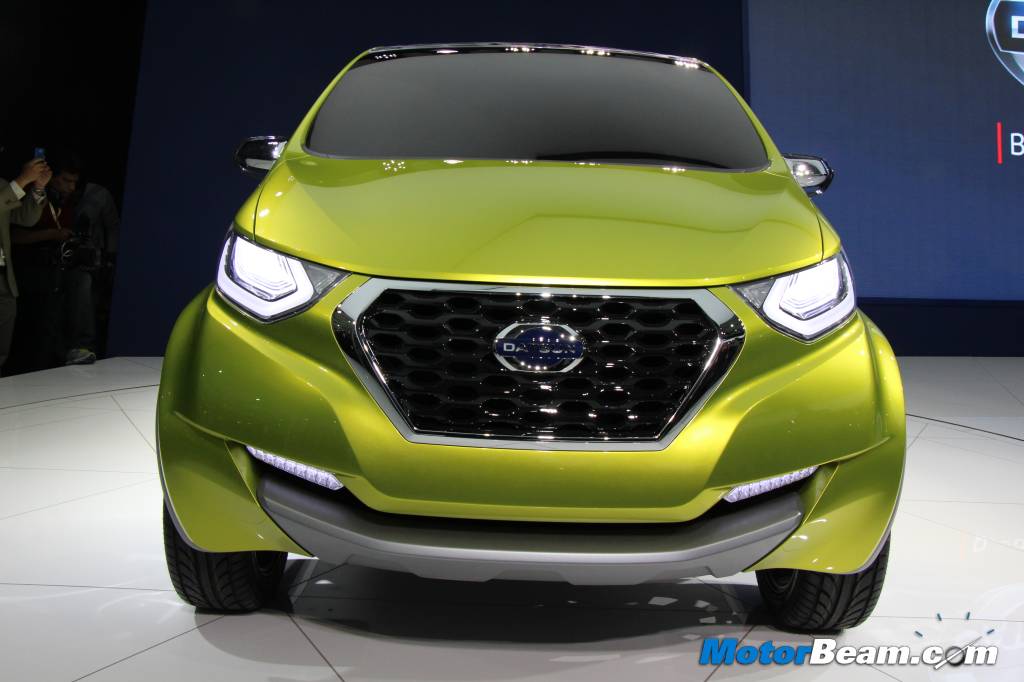 Datsun has just showcased the redi-GO concept at the 2014 Auto Expo. Datsun is aiming at the younger generation with this vehicle and it has been named like this to assure its buyers that the vehicle is ready to go anywhere. This is just a concept in the early development stage and there is a considerable amount of time before it is launched in the market.
The exteriors look very sporty with the striking headlights and tail lights, the overall body design as well as the use of a funky colour. Datsun wants the vehicle to be robust enough for heavy usage. The company has displayed their vision of the future by displaying this vehicle and once it comes into production, it will be very interesting to see how it is slotted in the market.
The vehicle is designed as a hatchback with the features of a compact SUV and hence we can call it a crossover. It seems Datsun is really working hard to succeed in the market. The company also showcased the GO and GO+ at the Auto Expo.