Datsun's Budget Sedan – Details Leaked
Datsun: The brand which will be resurrected by Renault-Nissan for the emerging markets like India, is working on many vehicles which will address every segment but at a cut-throat pricing. This will help Renault-Nissan JV to get good hold of the mass market segment and also give them boost in terms of volume to gain position worldwide. We have been hearing about two hatchbacks from Datsun, out of which one could be ULC and one will be mid-level hatch. But now we have many details about their upcoming new Sedan, codenamed as "NKD2196". We have found the leaked images of that car under development.
The front of the car looks sharp and promising unlike the other entry level cars like Etios, Vetiro, etc. Front grill takes the shape of Datsun's logo with actual logo located at the center, which may be a part of their design language and all Datsun cars may have such grill. Top model may get a thick chrome lining around the grill. Headlights are shaped in simplistic manner though. Also we can see the housing for fog lamps with air scoops. Ground clearance, as can be read from pictures, appears to be close to 170 mm which is a must for Indian road conditions. Windshield glass area is also generous to aid enhanced visibility. Cuts and creases at front bonnet are distinct and will uplift the looks of the car.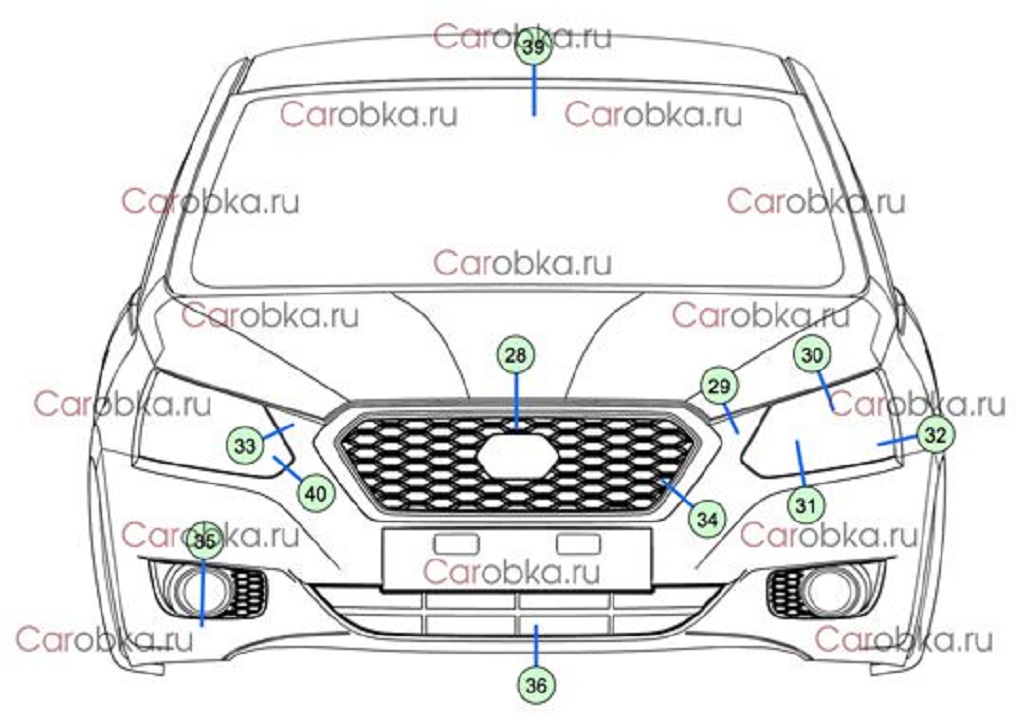 Rear also looks well sculpted which carries curvy tail lamps which are wrap around type. Boot lid gets integrated spoiler which may get chrome treatment for top of the line models. Overall rear is also well finished and symmetric in design which is pleasing to the eyes.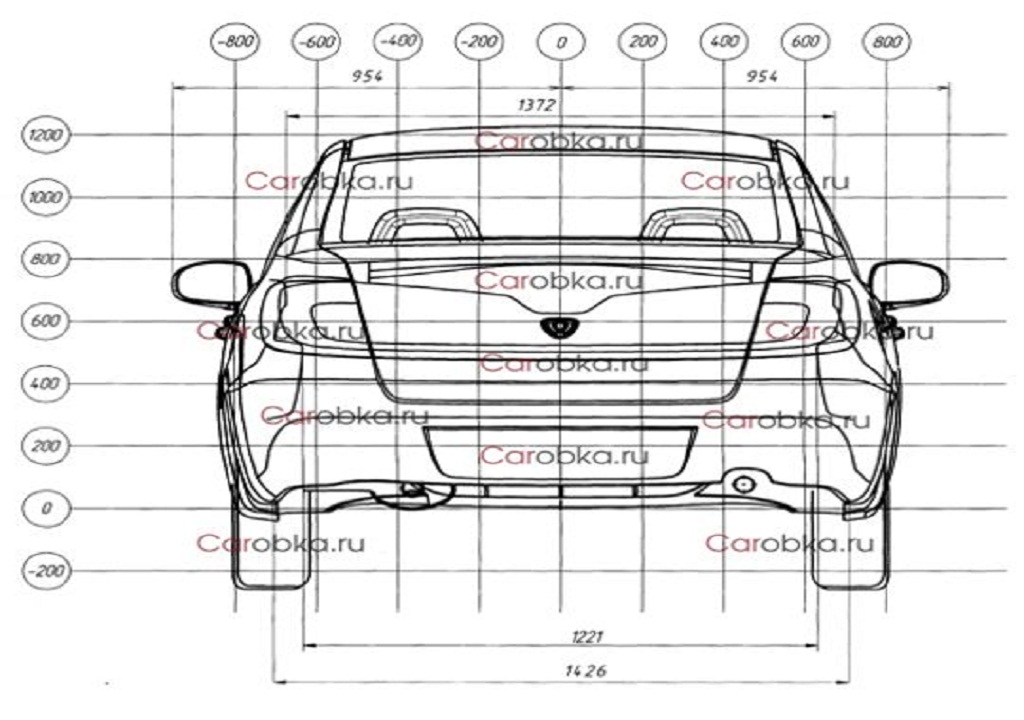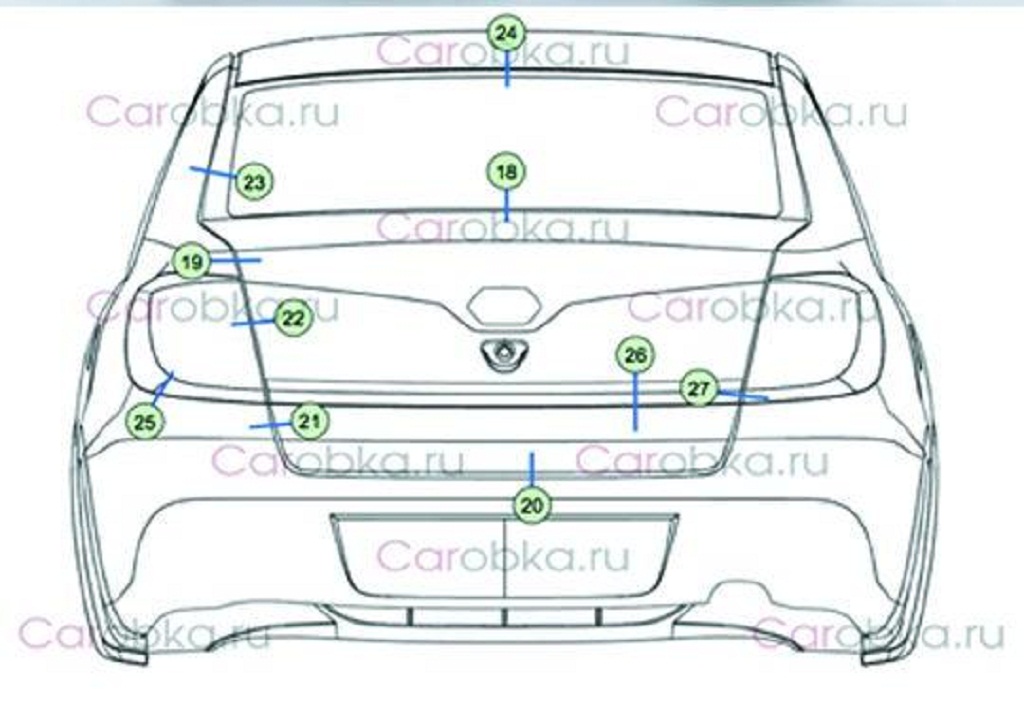 The top view of the car does not reveal much though but what we feel is, it might not have enough headroom if three passengers sit at the rear bench.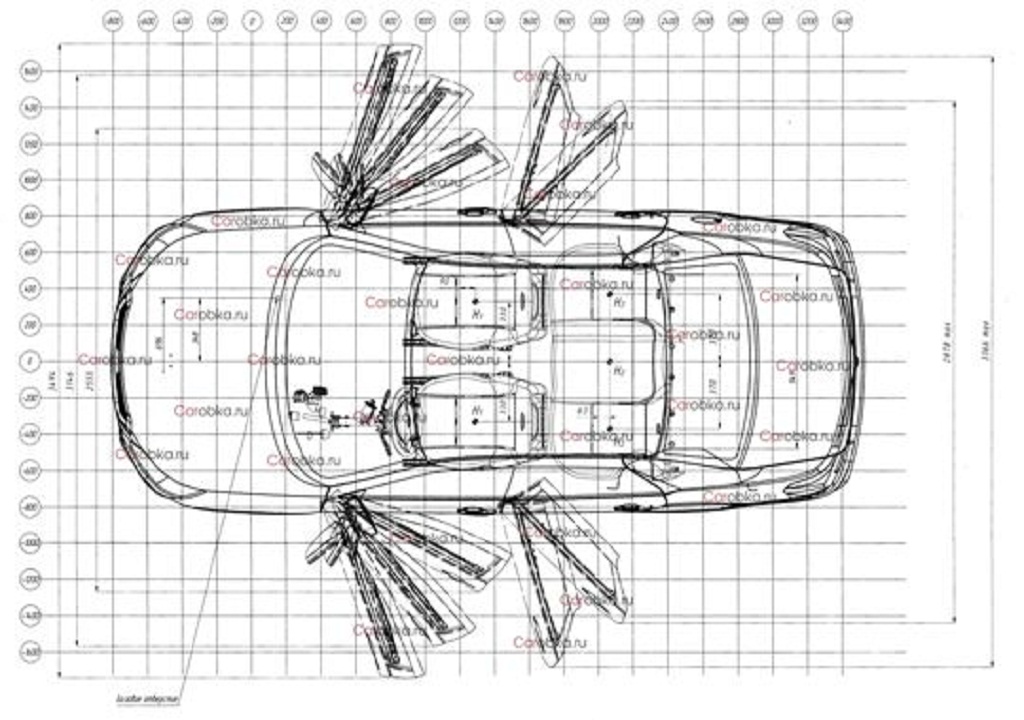 Side profile image has many dimensions but sadly those are not clear hence we can't predict the leg space, head room etc. Steel rims suggest evident cost cutting and also availability of alloys as an option only. Rest side profile is plain but wrap around head and tail lamps adds some flares to the design. Rear passenger glass area appears to be big enough to make the Indian customers happy and feel airy.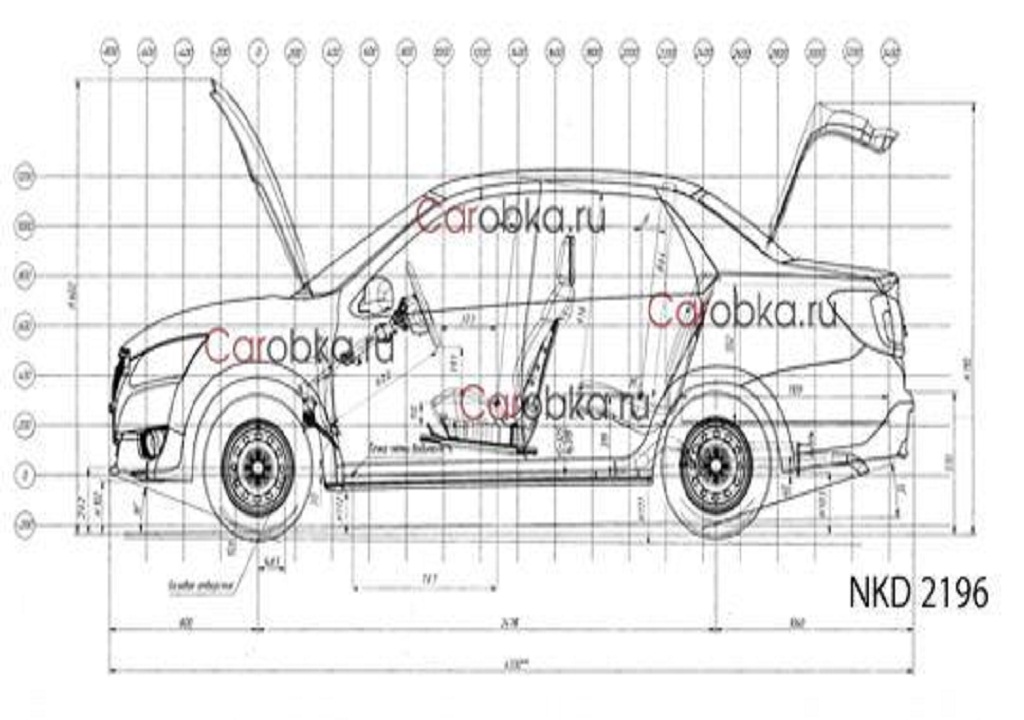 If these design parameters and lines are the ones that are going to reflect in the actual Datsun sedan, then it will surely outdo its competitors like Etios and Verito in terms of the looks. Hope to see a good looking car, even though it's a low cost, entry level sedan. This could turn around the way of thinking of automobile industry which thinks that cheap should look cheap only and can't carry a good design.
Following table shows approx. dimensions of the car. One thing worth noticing is that, this car is not compact sedan and is longer than 4-metres , thus not qualifying it for excise tax exemptions in India. If this would have been smaller than 4-metres, Datsun would have found it easy to price its offering well below the competition.
2014 Datsun Sedan Specs
Length – 4100 mm
Width – 1908 (with mirrors)
Height – 1450 mm
Ground Clearance – 164 mm
Source – Carobka