DC Design Modifies The Renault Duster For Rs. 3.49 Lakhs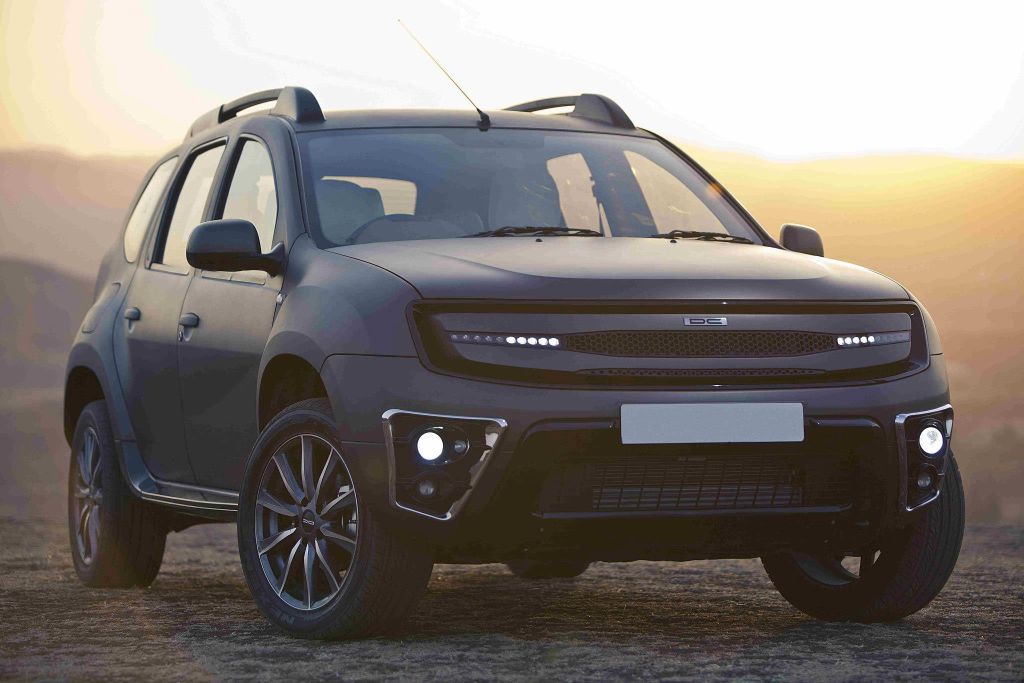 DC Design has customised the Renault Duster, offering a transformed appearance both inside out. This customisation package includes a body kit for the exteriors and a complete revision for the interiors, which have been converted into a cabin full of luxury and comfort. The bold looking Duster looks even bolder with the aggressive front styling. The headlights have been replaced with a smiling face appearance and LED lights. Twin fog lights behave as the main lights for the DC Duster. The side profile remains almost similar and the company has added a fresh pair of alloy wheels.
The paint job is matte black and looks stunning. The rear of the DC designed Renault Duster is quite similar to the regular model, but you do get the DC name engraved in the body of the vehicle. However it is the interiors where the real changes can be found. The interior gets a lot of leather and wood along with colours which might not be to everyones tastes. The front passenger seat can be flipped completely to make an extremely comfortable sofa cum bed for the rear passenger. The company has also given the car individual captain seats (6-way adjustable with a touch of a button for rear seat passengers).
There are foldable trays for the rear occupants along with an LCD screen which can b titled according to the needs of the viewer. All this does transform the interiors of the Duster and make it look very rich and luxurious indeed. However these modifications don't come cheap and will set you back by Rs. 3.49 lakhs (excluding cost of donor car ofcourse). However for what it is worth, you get a cabin which is extremely comfortable which can shame much more expensive cars. No details about the mechanical changes to the DC Duster and we expect the engine to remain untouched.