Delhi Police To Install Dash Cams To Catch Traffic Offenders
The Delhi Police commissioner has installed a dash cam on his car's windscreen and has already fined over 500 traffic offenders with the help of the device.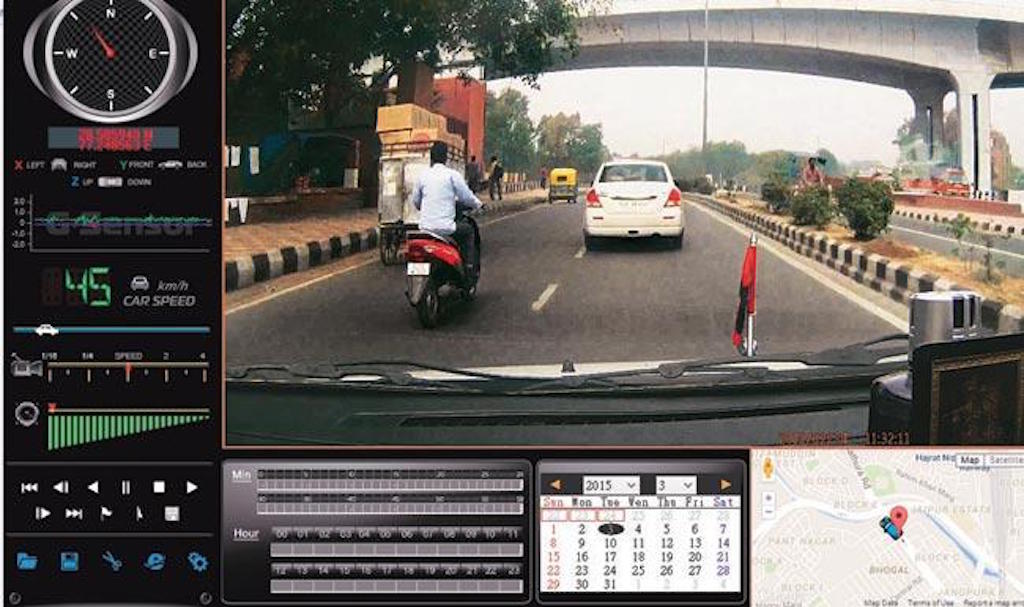 Dear Delhites, the next time you are fined for breaking a traffic law, don't bother to argue because the city police will be doing it with substantial evidence retrieved from a 'dashboard camera'. Delhi Police is planning to install dash cams mounted to the windscreen across all its patrolling vehicles to capture traffic offenders. Special Commissioner of Police (Traffic) Mukesh Chander has already installed the device which has helped to penalize over 500 traffic violators.
Essentially, a dashboard camera captures the footage of the vehicles driving in front of the car and is connected to GPS that helps provide details like the location, date, time and also the speed of the car. The dash cam also records audio that will help in recalling details and adds to the list of evidences against the violator. Furthermore, the dash cam also allows police officials to record on specific vehicles by changing the focus of the camera. The footage is then analyzed by a team who will then send a notice to the violators using the vehicle's registration number.
The cost of dash cams run anything between Rs. 10,000-15,000/- state the Police officials and certainly are a worthy investment in nabbing traffic violators that otherwise are let loose in the country. With our roads and vehicles improving dramatically, there is a need to assess traffic violations more effectively. While dash cams are new to Delhi, certain parts of the country have already started employing speed cameras and e-challan (e-fines) systems to bring further transparency into the entire process. The best part, citizens too can install dash cams in their vehicles and help the police while also recording some very interesting footage which the Russians have mastered over the years.
[youtube:https://www.youtube.com/watch?v=ODrDR9D28RE 540 375]
Source – IndiaToday.in