DSK Motowheels Takes Over Hyosung From Garware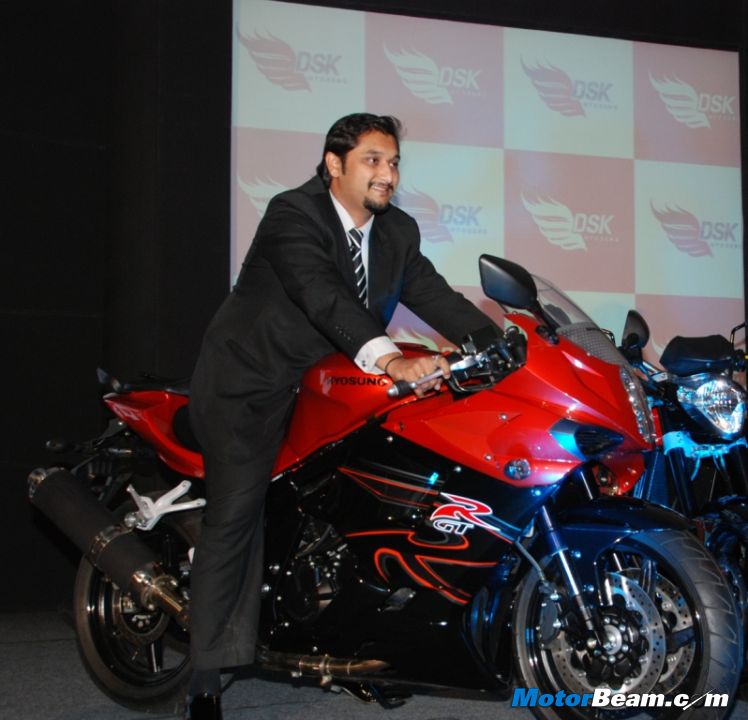 DSK Group, known for its presence in Construction and Real Estate, Automobiles, digital products, education, investments, pharmacy, travel and leisure, hospitality and infrastructure has now decided to enter the two wheeler segment and launched DSK Motowheels. They will be associated with Korean giant S&T Motors and would become the exclusive distributors of Hyosung motorcycles in India. S&T Motors, through this partnership would assemble market and sell the Hyosung Superbikes. This venture named 'DSK Hyosung' would replace Garware Motors, which was previously the distributor of Hyosung Motorcycles in India.
The tie up would enable DSK Motowheels to take over the manufacturing facility of Garware Motors in Wai. This would also mean that all the 18 dealerships of Garware Motors would be transferred to DSK Motowheels. They also have plans of setting up a full-fledged 100 acre plant near Pune which could see an investment of Rs. 300 crore. Perhaps, S&T Motors is looking forward to localization in order to reduce the costs, thus making the bikes affordable in India. The company feels the rising incomes and aspirational lifestyles of people will generate greater demand for Superbikes in the country.
DSK Motowheels will launch the Hyosung GT250R (link to review) in India on the 13th of June. The company also plans to launch the GV650 and GV250 later this year. Shirish Kulkarni (Director, DSK Motowheels) told us that they plan to bring in 125cc versions of the all the motorcycles by 2015. Capacity could be expanded to 1 lakh units per annum if demand is there. DSK Motowheels is looking for big volumes and thus we can expect aggressive pricing of products on future Hyosung motorcycles.