Ducati Ends 1st Test Successfully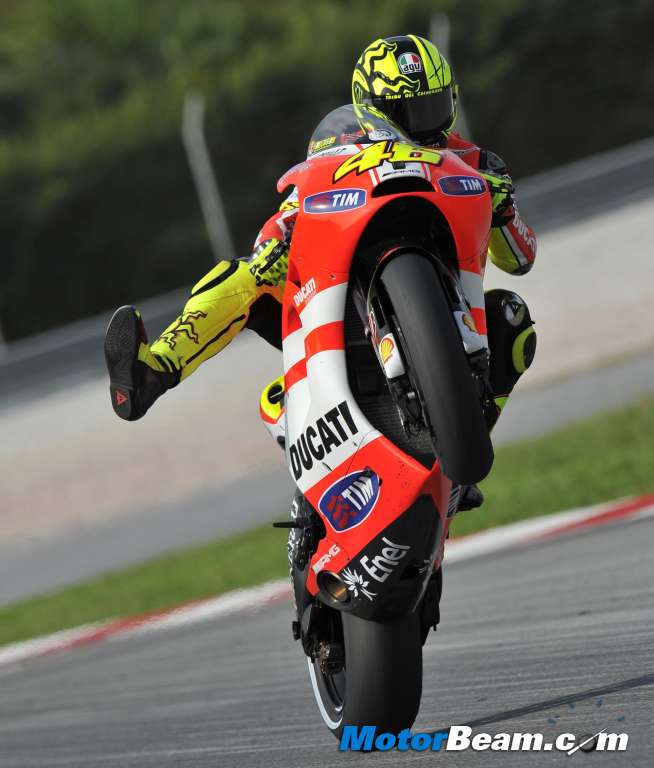 The first pre-season MotoGP test of 2011 ended at Malaysia's Sepang circuit. Valentino Rossi and Nicky Hayden were able to take advantage of three full days on the track with no rain, a rare occurrence in this Asian country, and that enabled the Ducati Marlboro Team to return to Italy with a large quantity of information and data that can be used to continue the development of the GP11.
Valentino Rossi pronounced himself very satisfied with the progress made on the GP11's setup, allowing him to drop his best lap time by over seven tenths compared to yesterday. Despite being limited by his still-healing shoulder, the Italian was also happy with his physical progress and with the work done by his team. Nicky Hayden also improved each day, and he looks forward to seeing the fruits of his labor at the next test, which will once again take place at Sepang, February 22-24.