Ducati Panigale V4 Speciale Falls On EICMA 2017 Stage
Ducati Panigale V4 Speciale falls on the 2017 EICMA stage.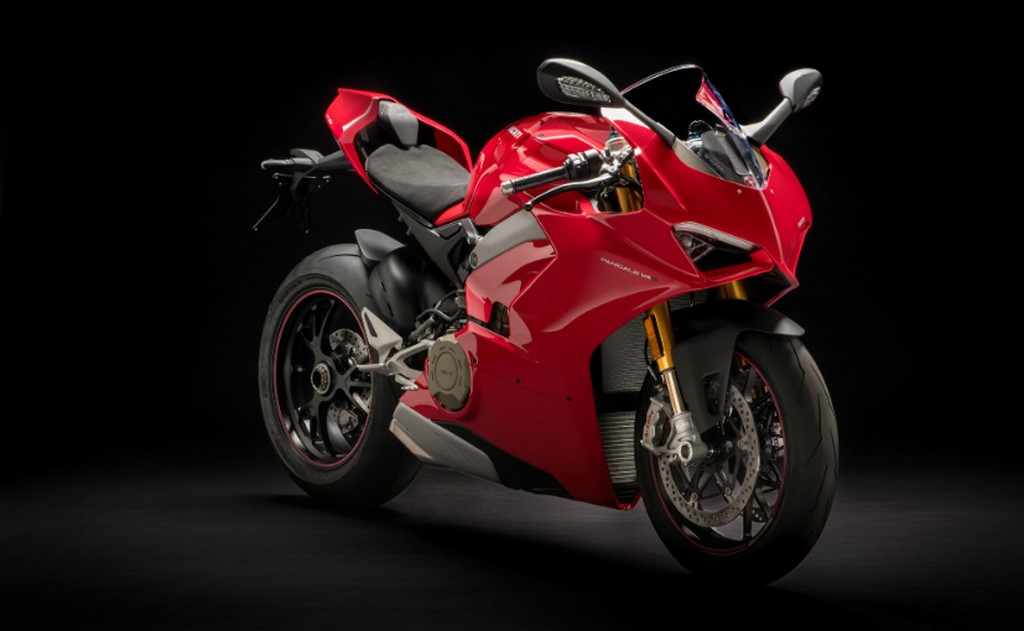 The Ducati team at the 2017 EICMA Motor Show managed to drop the brand new Ducati Panigale V4 Speciale. Further information on how the beautiful motorcycle managed to fall isn't known yet. However, the image below shows a guy in a black t-shirt (probably a Ducati representative) isn't all pleased with the lady on stage.
The Panigale V4 has been voted as the most beautiful bike at EICMA 2017. The motorcycle is the first-ever Ducati to come powered by a V4 engine. The 1103cc engine develops 214 HP of power at 13,000 RPM and 124 Nm of torque at 10,000 RPM and with the Ducati Performance titanium racing exhaust by Akrapovic the power figure goes up to 226 HP.
The motor is mated to a 6-speed gearbox with a bi-directional Ducati Quickshifter. The vehicle features a host of electronic aids like Ducati Slide Control, Ducati Traction Control, Ducati Wheelie Control and three riding modes (Race, Street and Sport). The Panigale V4 will be produced in limited 1500 numbers only, featuring exclusive and dedicated livery.
Ducati Panigale V4 Speciale
– The Panigale V4 Speciale falls at the 2017 EICMA stage
– Voted as the most beautiful bike at the EICMA show
– The Panigale V4 is the most exotic Ducati motorcycle you can ever buy