Duster Blinged-Out By German Tuning Company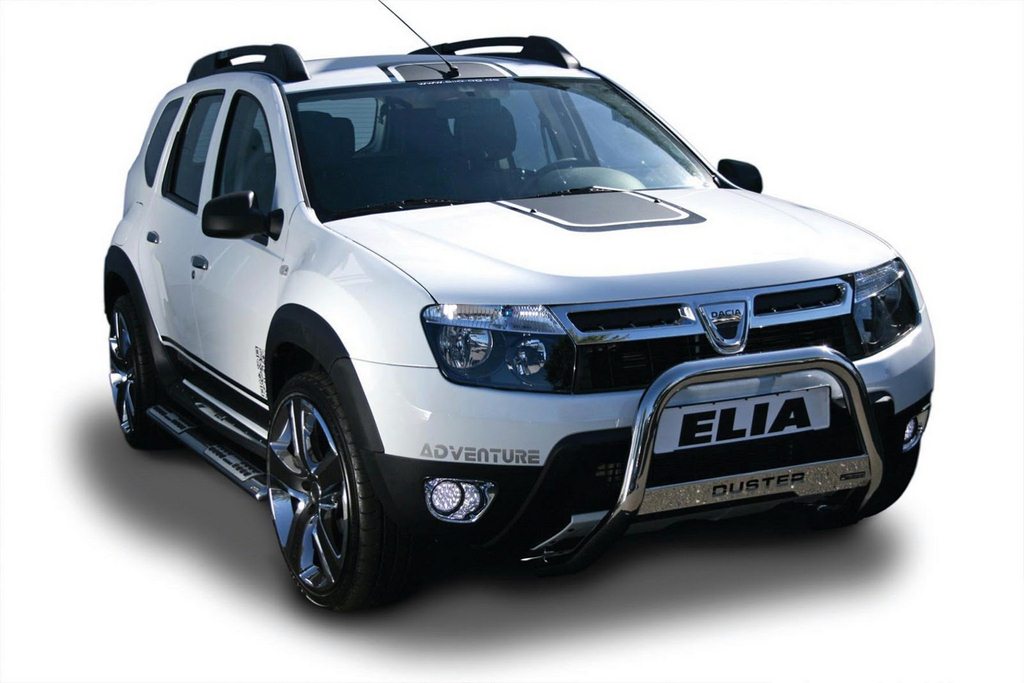 The Dacia Duster (Renault in India) has been given a full cosmetic make over by a German tuning company called Elia. This is their second attempt (here is the first one) to add some style quotient to this basic, value for money SUV. They have added generous helpings of chrome with many other tweaks to make the Duster catch few eyeballs.
At the front the white Duster gets chrome bull bars, chrome grill inserts with chrome replacing the plastic that surrounds the fog lamps. The headlights are blacked. At the back again it gets a special chrome bull bar and the tail lamps get combination LED treatment. Apart from this it also gets 20-inch chrome wheels and rocker panels.
There is a matt black theme in addition to the chrome, with a matte black styling kit for the lower part of the bumper, wheel arch extensions and mirrors. Plus there are decals on the doors as well as a stripe on the bonnet and front of the roof. The small panel which says 'Duster' on the back door (which in India is in chrome) is replaced with matte black.
Apart from the exterior, the exhaust system is replaced with stainless steel sports exhaust system with twin tail pipes for some acoustic enhancement as well. The interior gets a special multimedia system with a large screen in the centre console.
Even though this special Elia version seems a bit over the top, in India which has a special attachment to white SUV's with lot of chrome, it might just do the trick. These cosmetic upgrades may just catch on if Renault provides them as accessories or the complete Elia kit.