EcoSport Takes On Quanto Even Before Launch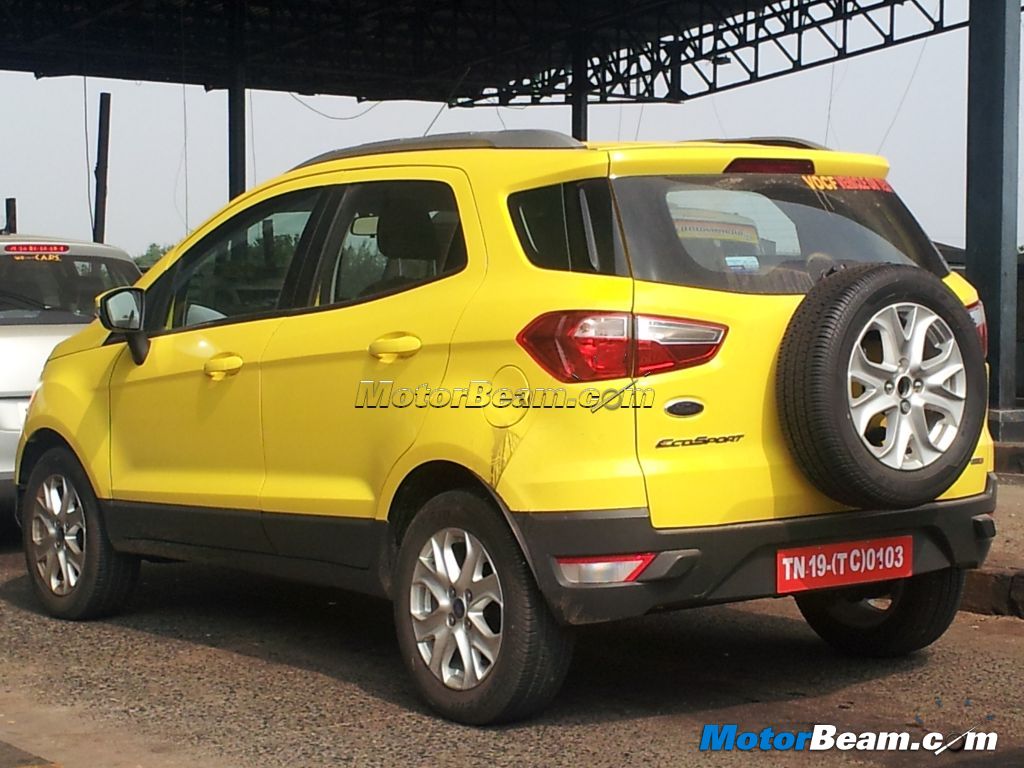 No prizes for guessing which is the most spied car in India. Yes, it is the Mahindra Quanto, which was all over the place for a long long time. Now Ford is all set to challenge the Quanto with their EcoSport, which is on its way to becoming the most spied car in the country. EcoSport sightings have become very common nowadays with multiple vehicles being spotted in different cities. These pictures of the yellow Ford EcoSport come courtesy our reader Sivakumar Janakiraman, who snapped this compact SUV on the Chennai – Chengalpet highway.
Ford has launched the EcoSport in many countries already and ARAI formalities have also been completed. So why is Ford still testing the EcoSport across the length and breadth of India? The American automaker might be trying a different type of marketing here, by sending out uncamouflaged vehicles on public roads to generate interest among the public. The EcoSport does look distinct and more so in bright yellow color, which is similar to the one offered on the Figo facelift.
The Ford EcoSport is a sub 4-metre compact SUV, just like the Mahindra Quanto. However both vehicles are quite different and shouldn't be compared directly. The EcoSport is based on the Fiesta platform and should be a hoot to drive. Almost all the details about the EcoSport are out except the launch date and pricing. With sightings of this compact SUV increasing with each passing day, the launch is certainly not far. Sources confirm to us that Ford will follow a similar price approach with the EcoSport, that they did with the Figo. Thus we can expect a starting price of Rs. 7 lakhs (ex-showroom, Delhi).