Royal Enfield Based 998cc Musket V-Twin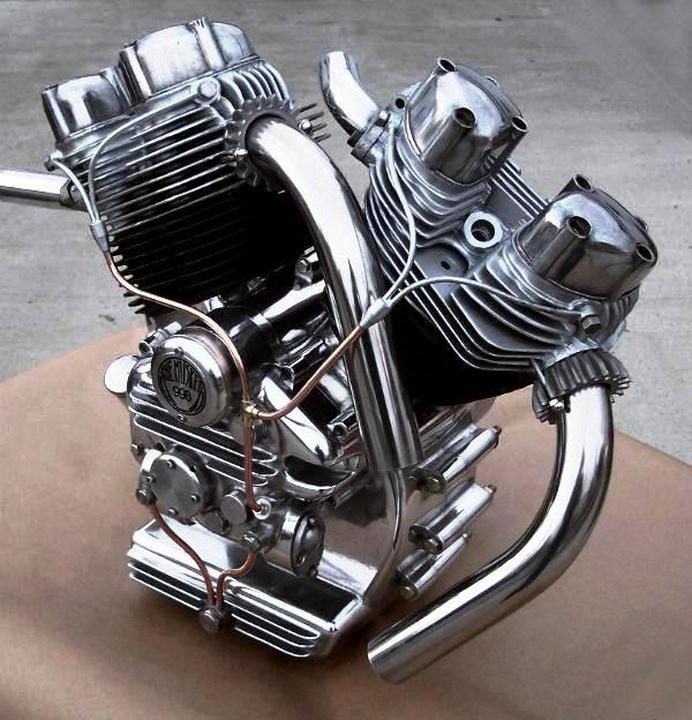 Aniket Vardhan is an Indian in USA, who has built the first 998cc Royal Enfield based V-Twin engine, which he calls the 998 Musket V-Twin, as a custom project using two Bullet 500cc engines. This is the second engine built by the guy whose first project, called the 700 Musket V-Twin, was a 700cc V-Twin engine built out of two Bullet 350cc engines. He started working on this project many years ago, underwent years of training in machining and design development and slowly completed his dream project.
This extremely beautiful looking engine uses maximum amount of standard Bullet parts in keeping with the philosophy of Royal Enfield to keep the engineering very simple with beautiful craftsmanship. The basic engine heads and internals are standard parts with a custom build crankcase. It has very vintage looking oil pipes made out of copper giving it very elegant, beautiful and old school appearance. The engine is currently mounted on an old Bullet 500 chassis for testing.
Aniket is designing and building the custom frame and other required components for the custom bike, just like the older 700 Musket V-Twin which is up and running and is road legal as well. As amazing as the engine looks, it sounds incredible as well and promises to be quite a performer. When all the parts for the machine will be ready, we can hope that the finished product will be as beautiful as the engine.
With competition for Royal Enfield from rivals getting tougher with India-specific products from Harley Davidson and the likes of Triumph and Moto Guzzi, they too need to buck up and face the competition. With so much talent and amazing custom work happening in USA by the maker of this Musket V-Twin, Royal Enfield should take inspiration and start building bigger and more ambitious bikes.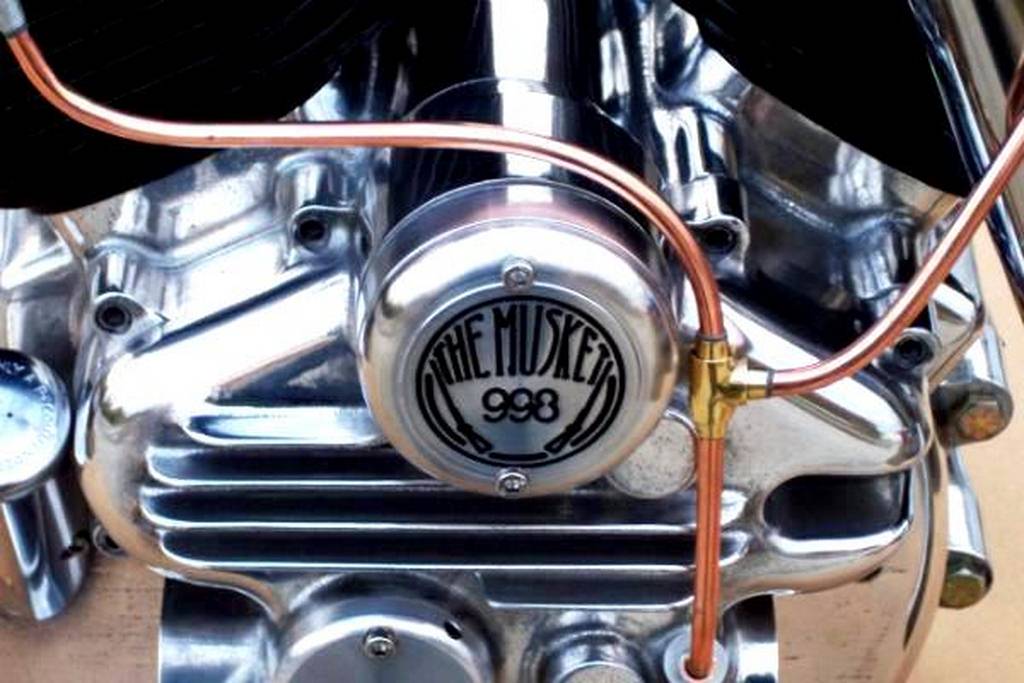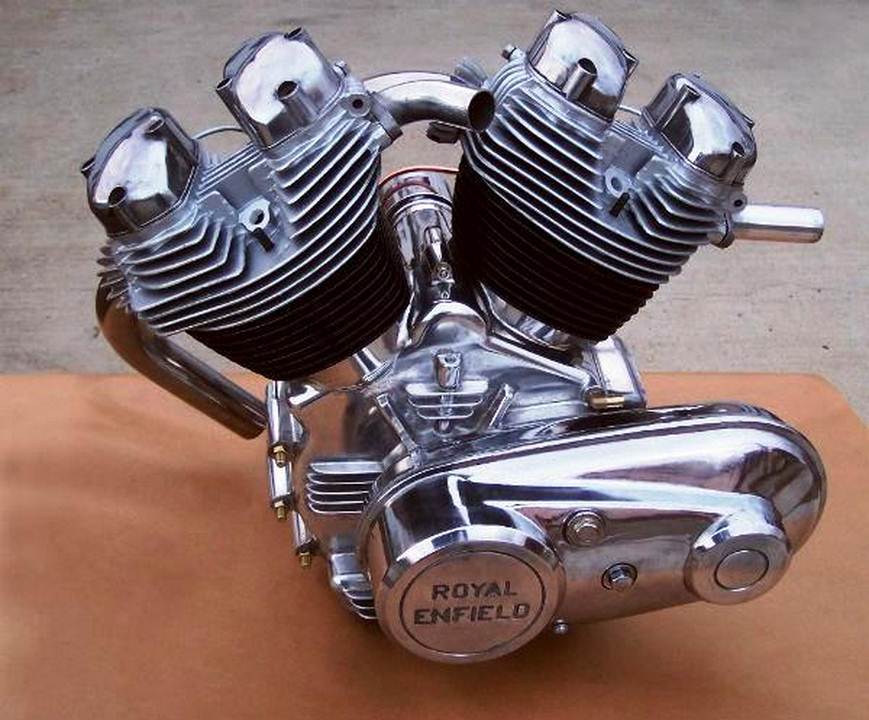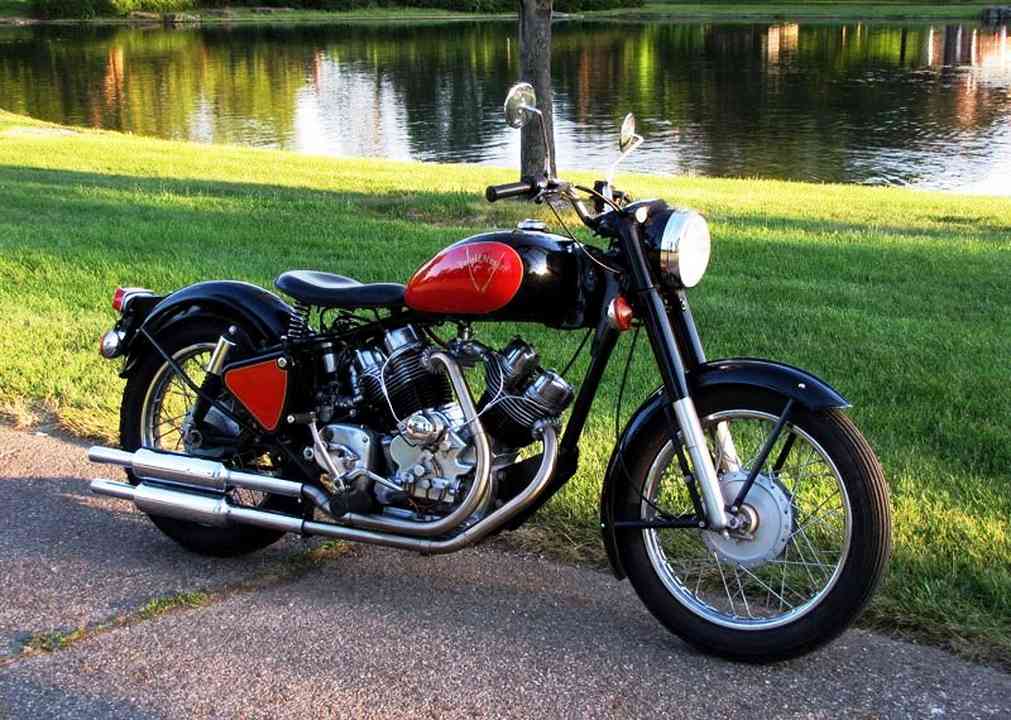 Source – Cyril Huze Post