February 2013 Bike Sales Figures & Analysis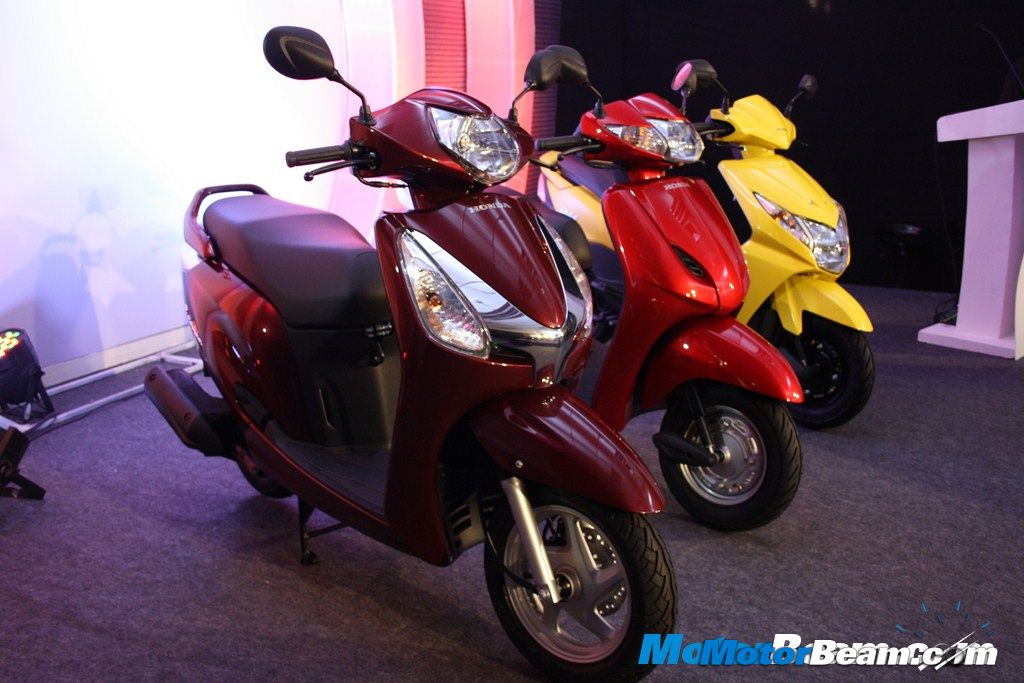 It has been long time since we published the last bike sales figure article. So we feel sorry for not being able to do it after August last year. But there are some uncontrollable reasons behind it. First and foremost, not all manufacturers release their sales figures regularly. So it becomes difficult to put it together and have consistency in it. But from now onwards we will try to provide you with 2-wheeler sales article regularly.
The Big Picture – The 2-wheeler market in India is quite big in volume. In a single month, more than one million vehicles get sold considering sales of all manufacturers. We will see how every 2-wheeler manufacturer has contributed this month.
Hero MotoCorp – The major contributor of total sales is Hero MotoCorp which accounts for around 40% market share as always. New launches from Hero MotoCorp like Passion X Pro, Ignitor are doing well as per company reports. The company is increasing scooter manufacturing capacity to 60,000 units per month from the current 54,000 units, thanks to its latest scooter Maestro. Overall Hero MotoCorp sold 5,04,271 units in February and total 10,59,068 units in the first two months of this year.
Bajaj Auto – is the second biggest manufacturer of two-wheelers in India, selling 2,91,297 units in February and a total of 5,92,658 units in this year. Bajaj Auto is targeting to tap entry level market to gun down Hero MotoCorp with their Discover line-up and hence they recently launched the Discover 100T. Effect of Discover 100T launch can be seen in the coming months.
Honda – For the company, scooters have always remained a strong point as scooters contribute to more than 50% of their total sales always. But they are working hard on motorcycle front as well. Some good launches in the last year like Dream Yuga, CBR150 have taken their bike sales up by 30.69% as compared to February 2012. Overall Honda sold 2,28,444 two-wheelers in February and total 4,58,748 units in first two months of 2013.
TVS – After the entry of many new competitors in the market, TVS failed to keep up with them and consistently lost their sales volumes to others. In February they managed to sell a total of 1,60,895 units of 2-wheelers and a total of 3,32,408 units in first two months of 2013. Their scooter sales continues to decline as they have not launched any new scooter after Wego. Let's see how the recently launched Phoenix 125 and upcoming Victor helps TVS to gain back sales volume.
Suzuki – An entry level commuter bike is a must have product for every company in order to grow, which can be seen with rising sales of Suzuki after the launch of the Hayate. Although they have not released the sales figures for February, we have assumed it to be 38,000 units.
Yamaha – This is the only company which has recorded growth in MoM and YoY basis. Yamaha always keeps on refreshing their motorcycles with some new additions and fresh graphics which seems to be working well for them. Also addition of scooters to their product line up has helped them a lot to attract new customers. Overall, Yamaha Motorcycles managed to sell 32,097 units in February and a total of 61,882 units in the first two months of 2013.
Mahindra 2-wheelers – have not released their total sales figure for February. They have sold 4010 units of scooters and we are assuming some units of bikes being sold and hence total sales figure for them is taken as 6000 units. After a jerky start, Mahindra 2-wheelers is trying hard to regain its lost ground by launching new products. But the efforts taken by their marketing team are falling very short. Because very few people might be knowing that Mahindra has launched new bike called Pantero or a scooter called Rodeo RZ. This has to be changed if Mahindra 2-wheelers wants to establish themselves in the competitive Indian motorcycle market.
Things to Look Out For –
Honda will launch a new motorcycle on 11th March, which is likely to be the CB150R Streetfire.

Suzuki is rumoured to launch the GW250 in India later this year, will it impact other 250cc offerings?

Yamaha is going to launch a new 125cc scooter by June 2013.

TVS is working on bringing a 125cc scooter, along with the Qube Hybrid.

Duty hike on 800cc plus motorcycles from 60% to 75%, will it spur manufacturers like Suzuki, Yamaha and Honda to go the CKD route for their litre class bikes?