Fiat 1.3 MJD Diesel Engine Production Ends
Fiat has ended the production of the widely popular 1.3-litre MultiJet diesel engine.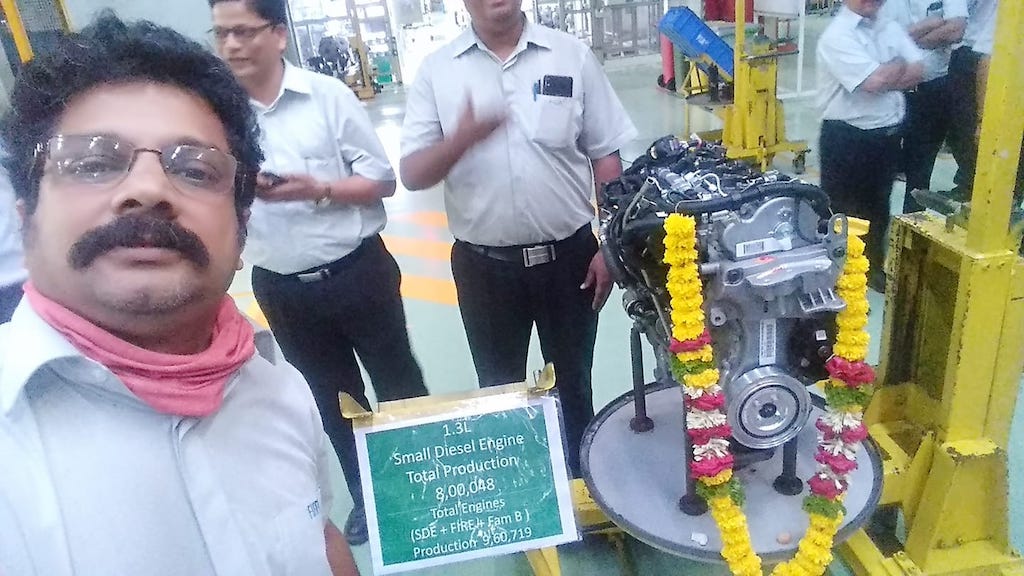 More than a decade back when the mass-market 4-wheeler buyers in India started warming up to small diesel cars, there was 1 engine which took the crown and came to be known as the National Diesel Engine of India. Yes, Fiat's 1.3-litre MultiJet diesel engine needs no introduction.
Fiat started making this engine long back and it powered a huge variety of cars from various manufacturers like Maruti Suzuki, Tata Motors, Chevrolet and so on, along with Fiat itself. Some of the popular cars that got this engine are the Maruti Swift, Dzire, Baleno, Ignis, S-Cross, SX4, Ciaz, Vitara Brezza while Tata offered this mill on the Indica Vista and Indigo Manza along with newer models like the Bolt and Zest. The Fiat Punto and Linea came with the same engine too.
This diesel engine was known for its mid-range performance, reliability and of course fuel efficiency. It was kind of notorious for the heavy turbo lag, especially in the 90 PS tune but otherwise it had a very strong torque surge. Manufacturers often tuned this engine to their own liking for their products.
The engine was manufactured at Fiat's Ranjangaon plant and was supplied to automakers with Maruti and Tata contributing to a good number of sales. However, both these companies have now developed their own diesel engines which is why the 1.3 MJD is no longer needed. Also, this engine is only BS4 compliant and Fiat had stated earlier itself that it won't be upgraded to meet BS6 norms. Interestingly, the MG Hector, Tata Harrier and Jeep Compass get Fiat's 2.0-litre diesel engine.
Sameer Ajgaonkar who works at the plant, shared on social media that this engine created a lot of employment in the auto sector and indirectly supported lots of families. He also stated this engine was easy to manufacture, fit, repair and tune. Yes, a lot of tuners provide a variety of remaps for this diesel unit.
With the BS6 norms kicking in, most manufacturers have already upgraded their vehicle to comply with these norms. Maruti's cars like the Swift, Baleno, Ignis, Dzire, Vitara Brezza, etc. won't have a diesel variant anymore and will come with only petrol engines. Tata Motors has also discontinued the diesel variants of the Tiago and Tigor.
The 1.3-litre MultiJet diesel engine created a path for mass-market diesel cars and 50% of the diesel cars sold in India are powered by this engine. Taking second position is the 1.5-litre K9K DCi diesel engine from Renault-Nissan which is also immensely popular and is going to be discontinued too.
1.3 MJD Engine Production
– Engine #810829 was the last unit produced
– This engine is known for its performance and efficiency
– Played a major role in the diesel revolution in India
Image Source – Sameer Ajgaonkar