Fiat 500L Spotted Testing In Delhi, Likely By Maruti Suzuki
The Fiat 500L has been caught completely undisguised in Delhi while undergoing testing. The large hatchback has most likely been brought down by Maruti Suzuki for testing something.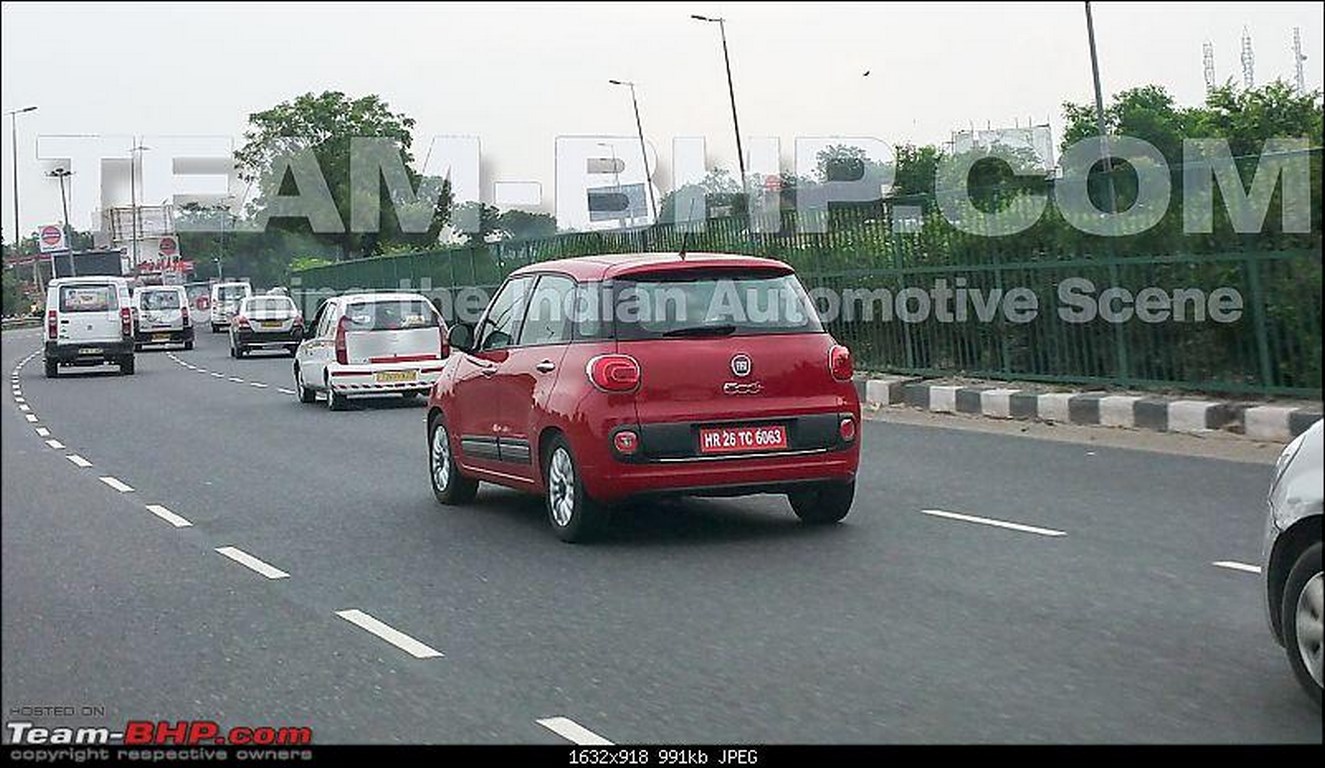 Fiat has not been having a good stint in India for a very long time now. Though it has very capable vehicles in its Indian portfolio, customers somehow do not find Fiat products to be attractive propositions. Much of this can be attributed to the fact that vehicles from the Italian car maker's stable are relatively heavy, as a result of which fuel efficiency takes a blow and secondly, the company is not known for reliable after sales servicing. Then also comes the fact that the Fiat brand name is not considered as good as say Hyundai (for example) by the mass market.
Whether or not Fiat is taking this case lightly, the company is due to launch a few products in the country in the near future. But the 500L might not be one of them. The vehicle was spotted earlier with MH14 plates (around the Fiat factory in Ranjangaon) but just recently was caught with HR plates in Delhi, without any camouflage. Based on the popular 500, the 500L is a well received vehicle in the international car market and should attract many buyers in India as well, if at all Fiat is planning to launch the same but this particular example is being used by Maruti Suzuki to test something, maybe an engine or gearbox. It could also belong to Magneti Marelli.
The 500L's cabin is very spacious and practical, which is its main USP. Having as many as 22 storage compartments and many seat configurations, the large hatchback has an amazing audio unit connected to Beats speakers. Safety features are also in abundance including the likes of seven airbags, ABS with EBD, ESC with Hill Hold and DST (Driving Steering Torque). The same set of engines including the 1.3-litre MultiJet diesel giving out 85 HP and 200 Nm of torque and the 1.4-litre MultiAir petrol engine churning out 160 HP and 250 Nm of torque powering the 500, also do their duty on the 500L.
Details regarding the 500L's launch in India is still sketchy as the company never revealed any details regarding the vehicle. Even if Fiat brings the 500L to India, high levels of localisation have to be achieved in order to price it below the Rs. 10 lakh mark, else it won't find many buyers, similar to what happened with the 500 as well.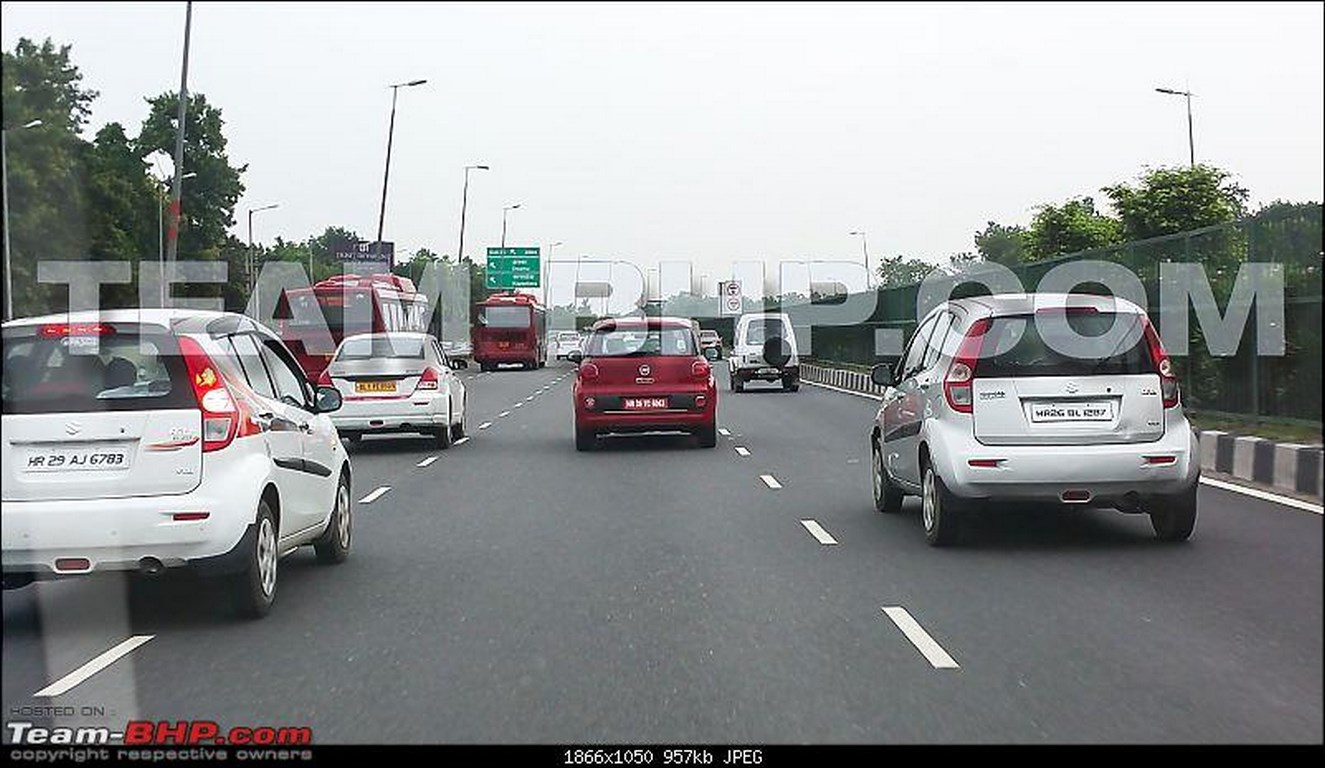 Pictures Source – Team-BHP.com