Fiat Confirms Abarth India Launch In 2013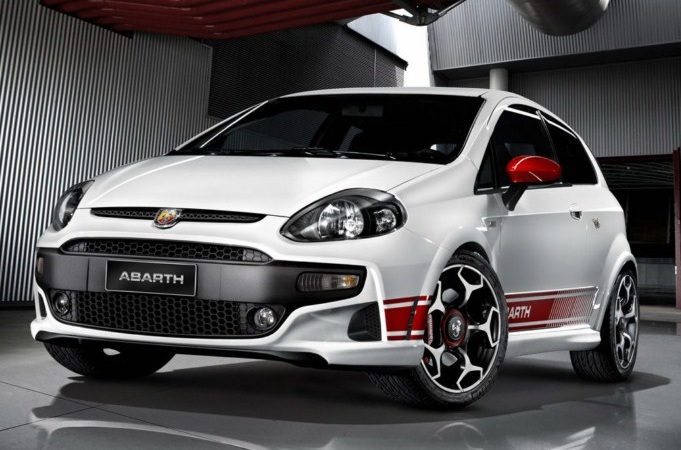 Auto enthusiasts would jump in joy after hearing this piece of news. Fiat is planning to launch its highly acclaimed performance tuning brand Abarth in India. The Italian car maker announced that Abarth branded cars will touch Indian shores as early as 2013. Fiat has strategically planned to bring their performance oriented line up in order to increase the appeal of the brand and create a buzz among the auto enthusiasts fraternity. There is a growing demand for this segment and we have seen this with the success of the MINI brand in India.
Abarth was founded by Austrian-Italian Carlo Abarth in Turin in 1949. It was known as an Italian racing car maker and along with its racing cars; Abarth produced high-performance exhaust pipes also. Later, Abarth also started producing performance enhancement kits for road vehicles, mainly for Fiat. The formal association of Abarth with Fiat started in 1952. In 1971, Fiat bought Abarth and it became the racing arm of Fiat. It also produced a few rally cars for Fiat and was used to mark performance variants of various Fiat Models. In 2007 the Italian car maker relaunched the brand with the Grande Punto Abarth and the Grande Punto Abarth S2000.
Read The Fiat Punto Evo Abarth Review
Fiat is planning to sell Abarth branded cars through specially designed Abarth Studios with its existing Fiat dealers. This is part of the strategy to differentiate and revive the Fiat brand after the separation from Tata Motors. Fiat is likely to bring in the Punto Evo Abarth which comes with a turbo charged 1.4-litre 165 BHP engine, mated to a six-speed manual, with a top speed of 213 km/h. Abarth has improved its handling and features stiffer anti roll bars with a special sport setup. The company also plans to launch the 500 Abarth. Performance oriented diesel versions could be offered as well.
The Fiat 500 Abarth will compete with the MINI Cooper S, although Fiat doesn't intend to price their offering at a premium like BMW has done. It is a welcome move from Fiat and we hope, other car manufacturers bring in their performance oriented cars to satiate the hunger of the true Indian Auto enthusiast. Toyota recently launched TRD in India. Could Honda's Mugen and Nissan's Nismo also follow suit?