Fiat Finally Posts Profits Driven By Demand For Its Diesel Engines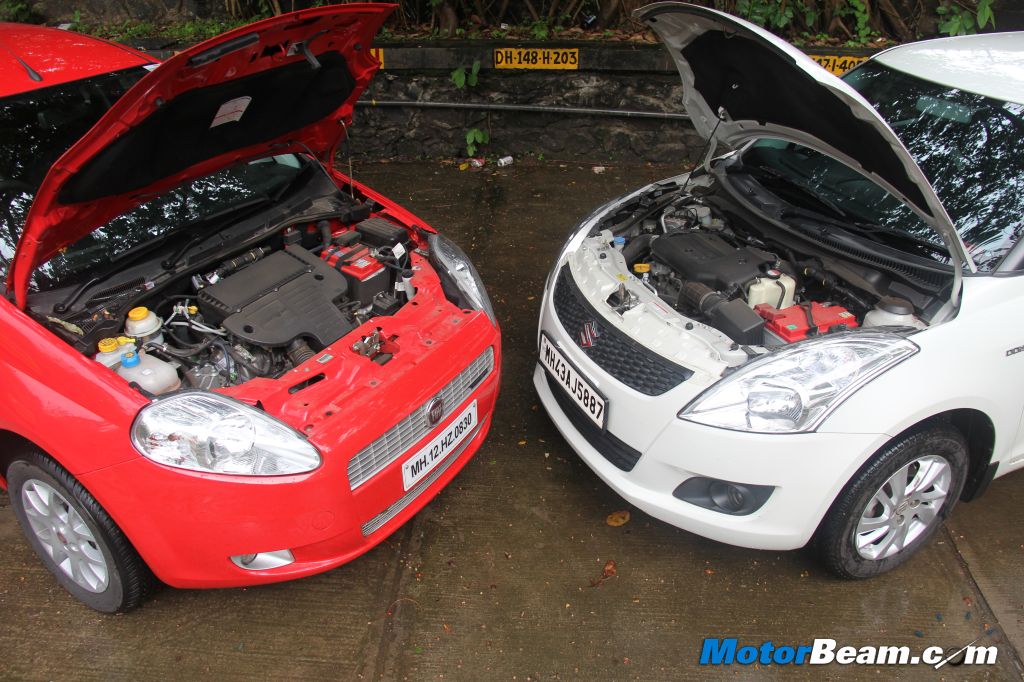 Fiat has finally started posting profits for the first time since its establishment in India and this can be attributed to various reasons including high demand of its diesel engines from Maruti Suzuki, export of diesel engines to the Chinese market and better cost efficiencies. This is the result of the joint venture with Tata Motors. Fiat conducted organisational restructuring in the financial year 2012 (FY-12) where the company separated the manufacturing company from the marketing company and thus wrote off losses amounting Rs. 300 crores. Fiat posted a Rs. 269 crores profit in last six months of the 2013 fiscal year.
Fiat is expected to further expand its engine business and the 7-8 products planned by both Tata Motors and Fiat-Chrysler will facilitate growth and increase in revenues for the Italian company. Tata Motors will launch a new small car codenamed Falcon 4 and a compact sub 4-metre sedan codenamed Falcon 5 while Fiat-Chrysler will also launch a slew of vehicles including the new Linea, Punto Abarth, Jeep Grand Cherokee, Jeep Wrangler, Punto Cross and a couple more utility vehicles. The engine production capacity rose by 20 to 30 percent between October 2012 and March 2013. A total of 80,736 engines were produced in the last six months with an average of 13,000 engines per month. Fiat has supplied 1,00,000 engines from its Ranjangaon plant to Maruti Suzuki over the 12-18 month span.
Fiat's exports have increased three fold in the second half of FY-13 when compared to the second half of FY-12 as a direct result of exports to GAC-Fiat's China plant including all the primary components such as the engine block, lower and upper cylinder heads. Production efficiency has increased by 30 percent thanks to judicious utilisation of plant resources and optimisation of working days including shift timings. Effective working capital management has also resulted in saving costs. Tata-Fiat joint venture turned out to be profitable with both companies investing 1500 crores over a span of two years. As part of restructuring, the companies have decided to infuse more capital in order to achieve sustained performance momentum.
Other avenues are being explored by the companies and the details of the same will be divulged when concrete decisions are made. New investments are likely to be made on the assembly line for Jeep products and for retooling the assembly lines to be used for the production of the new Vista and Manza. Reduction in supply of engines to Maruti Suzuki might hinder growth but the same will be compensated from higher sales by Fiat's expanded dealer network and product portfolio.
Fiat has hired 90 dealers up to November and sold 6086 units in a span of seven months from April to October this year. The JV had posted a loss of about Rs. 288.69 crores in FY-10 and the losses came down to Rs. 64.66 crores in FY-12. The Indian-Italian duo hope to start off with a strong balance sheet once the restructuring of its marketing arm gains momentum. All in all, Fiat has managed to bounce back strongly after a bad stint in the Indian automobile market over the years.
Source – Economic Times