Fiat India To Locally Assemble Abarth 500, No Plans For Abarth Punto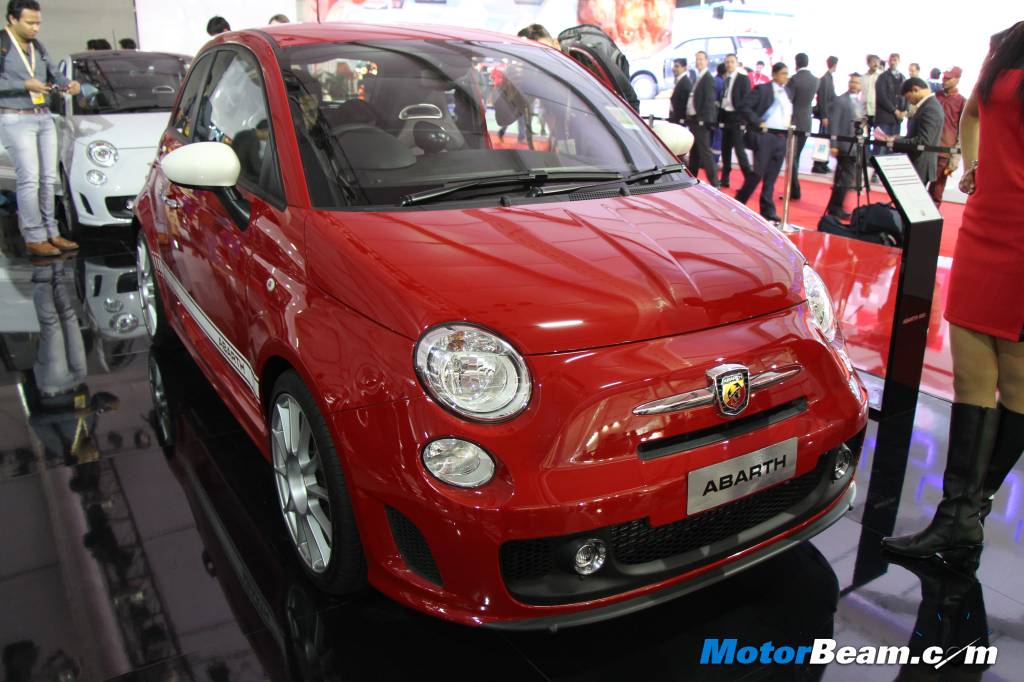 Fiat is one of the most loved companies in the world but sadly in India, the automaker keeps changing plans in a jiffy. Fiat which now owns Chrysler, planned to launch the Jeep brand in India in September, postponing it to early 2014 and now putting it on hold indefinitely. Fiat also revealed plans of bringing the Punto Abarth to India but there was no signs of the Punto Abarth at the 2014 Auto Expo. Instead Fiat displayed the Abarth 500 at the biennial event, announcing its plans to launch the performance brand in the country later this year.
Fiat has already tried selling the 500 in India but to no avail as the retro car failed to lure buyers. The vehicle was priced at Rs. 17 lakhs and was the most affordable car in the retro segment with the Volkswagen Beetle and MINI range costing much more. Even the Beetle flopped pushing Volkswagen to discontinue it. Now Fiat wants to make a comeback of the 500 but with the Abarth version. Abarth is to Fiat what M, AMG, Nismo are to BMW, Mercedes-Benz and Nissan respectively. Fiat will bring down the Abarth 500 via the CBU route.
However as Fiat had said earlier, the company plans to locally assemble Abarth vehicles in the country. The Fiat 500 Abarth will be brought down via the CKD route later on, but the initial units will be a CBU. It will be interesting to see how Fiat prices this performance hot hatch, considering the CBU route will make it uncompetitive against the MINI Cooper, which can now be boosted with John Cooper Works performance parts. The Abarth 500 is powered by a 1.4-litre MultiAir engine which is a turbocharged unit producing 160 BHP and 230 Nm.
Fiat will launch four cars in India in 2014, with the first launch being the Linea facelift next month. Later in the year, Fiat will launch the Punto facelift, following it with the Avventura crossover and Abarth 500. We expect Fiat to price the Abarth 500 under Rs. 20 lakhs when the company locally assembles the model at its Ranjangaon facility. There are absolutely no plans of launching the Abarth Punto in the Indian market in the near future. The Wrangler and Grand Cherokee will be introduced in India when the market is positive to absorb such expensive vehicles from a relative unknown brand (in India).