Fiat 'SMEG 500' To Cool Your Stuff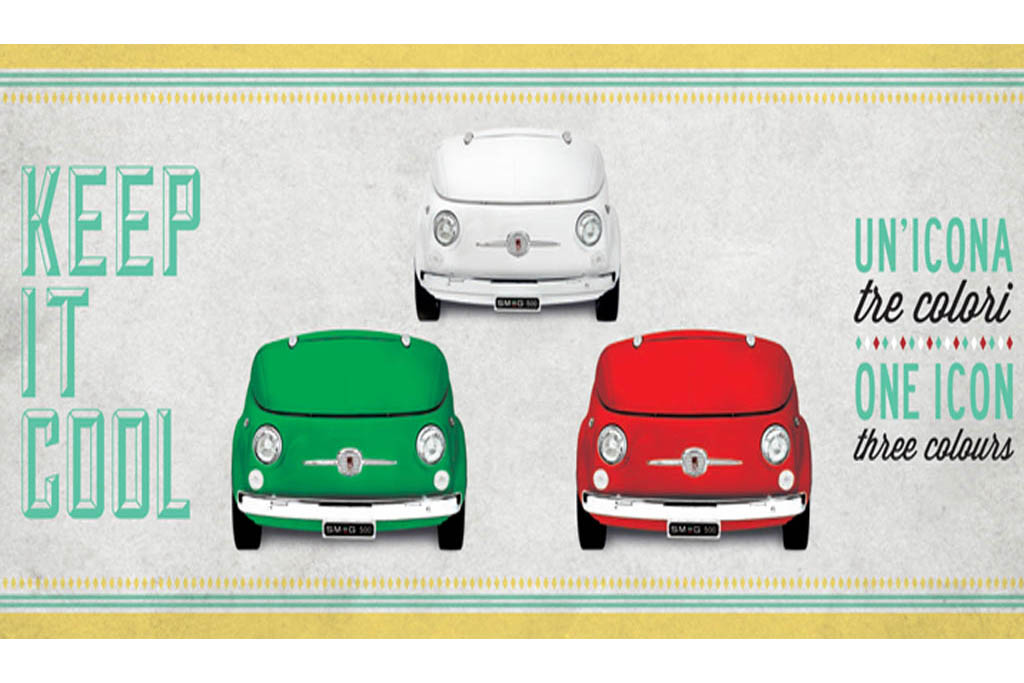 Italy has been world famous for its aesthetic and creative designs whether it's a supercar like Lamborghini, superbike like Ducati or the masterpiece architecture like Santa Maria del Fiore cathedral. Italian renowned designs have earned a name for their awe-inspiring character in every field. To keep the classicism in continuation, Fiat and the famous Italian home appliances manufacturer 'Smeg' have crafted a new refrigerator 'SMEG 500' in shape of the iconic 500 model for 'Fiat 500 Design collection'.
The cooling motor works underneath the 500's bonnet and is a benchmark in the creative Italian designs. The SMEG 500 was showcased in Collete, famous concept store situated in Paris on 30th May. The SMEG 500 is available in three colors, SMEG500B – WHITE SMEG500V – GREEN SMEG500R – RED. Smeg has been associated with Fiat since 1950 and has been famous for its classic retro designs, unique colors and patterns with benchmark quality for home appliances in the World.
Fiat fans who want cool stuff rather than making it hot under the hood can order this masterpiece directly via the company at a premium price of €6599 (Rs. 4,84,550/-). The damnedest design will be available on a pre-order basis that takes two months to reach the buyer's home.