Pulsar 200 NS Gets Kawasaki Green Color In Indonesia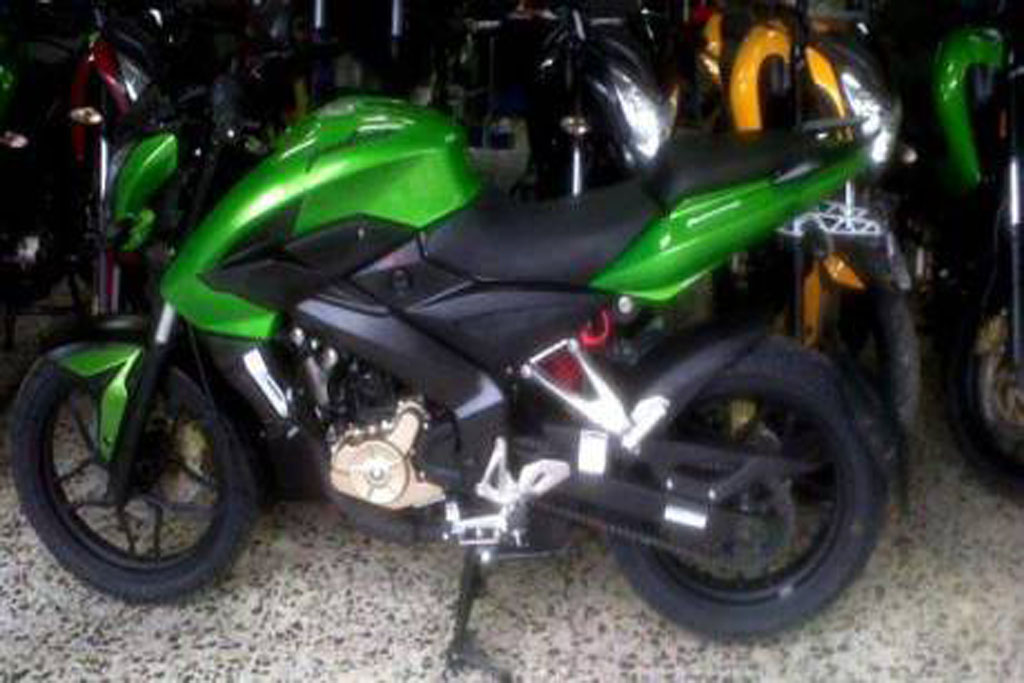 Bajaj Auto is very close to launch its flagship model, Pulsar 200 NS in Indonesia, under the partnership alliance with Kawasaki. Both Bajaj and Kawasaki have been performing successful combined business operations in Philippines and Indonesia since 2004 and 2006 respectively. Kawasaki distributes the Bajaj Pulsar 220, renamed as 'Bajaj Rouser 220' and other entry segment products from Bajaj's product lineup in Philippines, both companies have acquired a significant market share of around 50 percent.
Bajaj Auto has already been selling its product under the Kawaski name in Indonesia and company is about to launch its fifth model, the Pulsar 200 NS, rebadged with the Kawasaki logo. Interestingly, an Indonesian website, TMCblog has recently spotted a fleet of 200 NS in Indonesia including two models wrapped in the Kawasaki's iconic Ninja green color. Apparently, Bajaj will offer the NS in four colors, similar to India but one out of them will be the Ninja green shade and it is evident as the image doesn't show any model in Saffire Blue which might be the replacement for the new tone.
A little inspection of the image reveals the minor changes that Bajaj has probably made for the Indonesian market. A single color front head has been used around the headlight which is offered with a black strip treatment in India. There is an absence of saree guard which is of no use for the Indonesian market. We are not sure that the centre stand will come as a company fitted accessory or customers have to purchase it like they do in our market.
Kawasaki Motorcycles has a staunch reputation in Indonesia and the marketing tactic that could be used with Bajaj Auto is likely to lure Kawasaki lovers to the Pulsar 200 NS. This will directly help the twin firms to hit the top of the sales chart.
Bajaj started exports to Indonesia in 2006 in a joint venture with Kawasaki. The first offering was Pulsar 180 and Bajaj currently offers three models in the country – Pulsar 135, 180 DTS-i and Pulsar 220. The company also launched the first generation 200 in 2008 but later company stopped the production of model. Bajaj has successfully developed a chain of over 140, 3S dealerships in Indonesia and assembles the models at Kawasaki plant situated in Bekasi, Thailand.
Picture Source – TMCblog