Fiat Starts Displaying Avventura In Malls In 3 Main Cities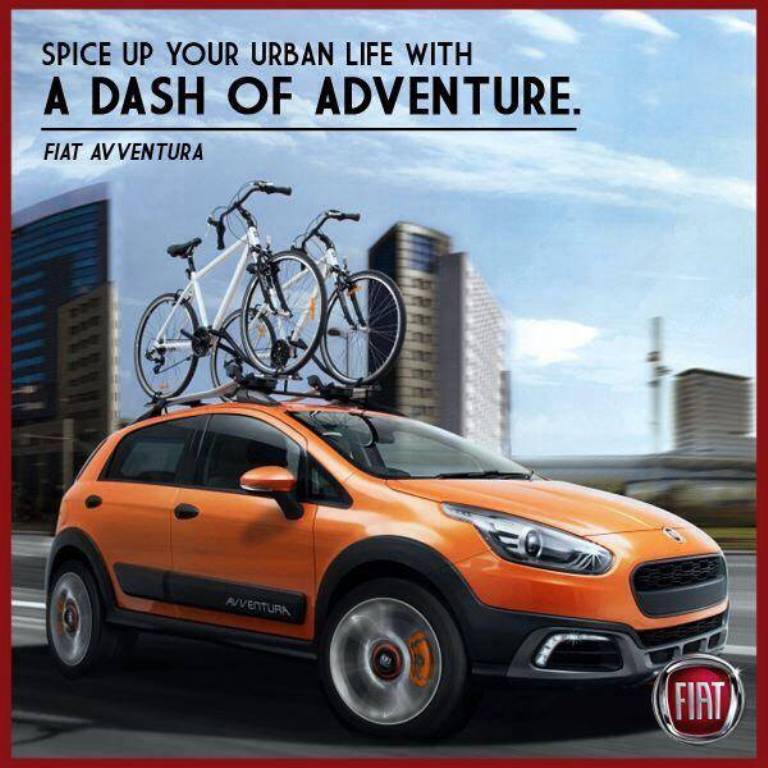 Fiat is going all aggressive to promote the Avventura ahead of the launch in the coming weeks. With the festive season commenced, vehicle sales are going to witness a high and the Italian automaker surely does not want to lose out on the demand. As Fiat the calls it, the Compact Utility Vehicle or CUV will be put up on display on the 6th and 7th September across three major cities including Mumbai, Bangalore and Delhi that for prospective customers to witness the car before the official launch.
The Fiat Avventura will be displayed the Infiniti mall, Malad in Mumbai, Orion mall, Rajaji Nagar in Bangalore and the DLF Saket mall, Saket in Delhi throughout the weekend. With the mall culture booming providing shopping and dining under one roof, it only makes perfect sense to engage with customers outside of showrooms by displaying the products. Today, almost every manufacturer has adopted the strategy that ensures more enquiries and footfalls into showrooms upon launch.
Fiat's third major product this year, the Avventura comes as more than just a pseudo crossover receiving major upgrades, compared to the Punto hatchback on which it is based. While the design is familiar to the new Punto, the bumper has been redesigned, while the black rugged body cladding and skid plates make sure to add the aggressive crossover appeal to the Avventura. Furthermore, the CUV gets a spare wheel cover at the rear along with functioning roof rails. Also on offer are 16-inch alloy wheels, while mechanically the suspension setup has been re-calibrated and an anti-roll bar has been added at the rear.
On the inside, the interiors are very much the same as the new Punto but gets the addition of a digital compass and tilt-meter that compliments the rugged off-road like exteriors of the Avventura. You also get impressive audio connectivity options, while the cabin has been done up shades of grey and black. There is also subtle use of leather across the dashboard and door trims with chrome accents, while the seats have been upholstered in art leather and fabric. Another major update on the Avventura is the additional ground clearance of 20 mm that makes it as tall as the Duster measuring at 205 mm.
In terms of power, the 1.3-litre Multijet diesel motor makes 93 PS and is a decent performer. With the prices yet to be announced, Fiat will be working very hard to position the Avventura as a viable alternative to the segment leader Ford EcoSport with substantially lower pricing. So if you happen to be any of these cities, make sure to visit the aforementioned malls and get a closer look at the Avventura ahead of the official launch.