Fiat To Launch Crossover & Jeep Brand In 2014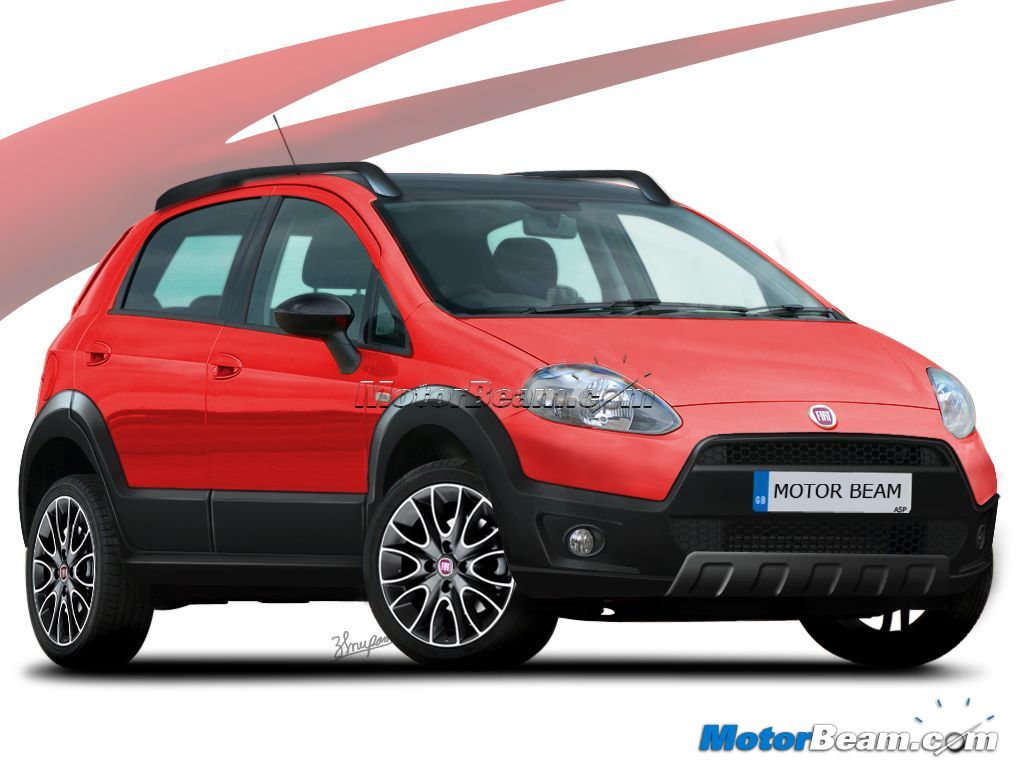 Fiat will be launching a crossover based on the Punto next year, something all of us are already aware about. Fiat might be the last to bring out a crossover based on a hatchback but the company was the first to try such a mix with the Palio Adventure in the last decade. Needless to say, Indians aren't impressed with a pseudo crossover so Fiat betting big on the Punto crossover doesn't seem like a wise decision. Case in point is the Skoda Fabia Scout and Volkswagen Cross Polo, two vehicles which have been market duds.
Fiat still feels it can do good numbers with the Punto crossover which will be manufactured at Ranjangaon with high local content. It will be powered by the same 1.3-litre Multijet diesel engine which powers the Linea and Punto. Our rendering above gives a glimpse of how the crossover might look and although it does look the part, competing with cars like the Ford EcoSport and Renault Duster won't be easy as they offer practicality as well. Fiat also plans to launch three compact SUVs by 2016, two of which will be under the Jeep marque. The company plans to launch the new Linea and Punto next year.
We all have been waiting for Jeep vehicles to hit Indian roads and the Wrangler and Grand Cherokee were originally set for a September launch. However Fiat has now postponed the launch to 2014 as the depreciating Rupee and slowdown in the Indian car market made them re-consider the original launch schedule. The first Jeep models are more of brand builders than volume generators as the SUVs are brought in via the expensive CBU route. The company plans to locally manufacture Jeep vehicles in India in the near future.
Fiat seems to be on the right path with the company ahead of its planned schedule of putting 100 independent dealership outlets across India. The Italian automaker has seen a 15% growth in sales at a time when the overall car market has seen a 5% decline in sales. However Fiat still needs to up its game because selling a mere 1000 units a month isn't going to help in long term sustainability.
Source – Business Standard