Fiat Fullback Pickup Revealed, Is Mitsubishi Pajero Sport Underneath
The Italian Fiat Fullback is essentially the Japanese Mitsubishi Pajero Sport underneath complete with the 2.4-litre diesel engine powering the SUV.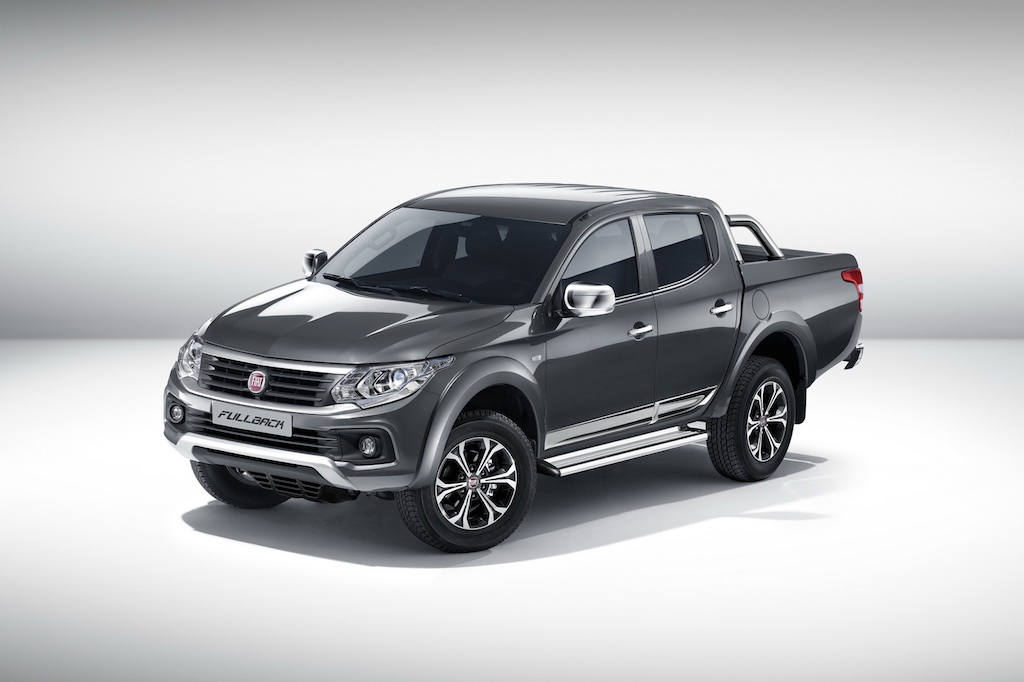 Fiat launched an interesting offering at the ongoing Dubai Motor Show called the 'Fullback' pickup truck that will be locking horns against the Toyota Hilux, Ford Ranger, Volkswagen Amarok in the European market. However, the Fullback isn't an all-new product and if the model seemed a bit too familiar, it is because this Italian pickup is really a Japanese underneath. Essentially, the Fiat Fullback is a rebadged Mitsubishi LC 200/Triton (pick-up truck version of the Pajero Sport) and practically carries over almost everything from the Japanese derivative.
Nevertheless, Fiat has ensured to keep the front fascia decidedly different with new headlights, black grille and tweaked bumper giving a good look to the model that looks brawny yet urban. The side profile is a dead give away though of the donor model and is only available as a double cab, while the rear carries over the vertically stacked tail lights from the Pajero Sport. The payload capacity stands at a healthy 1045 kgs on the mid-size pickup.
In terms of power, the Fiat Pullback uses a 2.4-litre aluminium diesel engine tuned to churn out 150 HP or 180 HP. The Italian auto giant is offering two transmission choices including a 6-speed manual and a 5-speed automatic unit with permanent Four-Wheel Drive. Inside the cabin, the Pullback is anything but utilitarian and comes with a multi-function steering wheel, MID unit, auto climate control, audio system and a whole lot more. The European market will be getting the Fullback by early 2016 and will be offered with a host of accessories being developed by Fiat's after-sales brand Mopar.
With the Fullback joining Europe's stable, could we see the Mitsubishi Pajero Sport being sold as a rebadged Fiat in India? Come to think of it, it's not a bad idea considering the Fullback (if Fiat does make an SUV version) looks good with the reworked front and the Pajero is a highly appreciated model. Moreover, it will be extremely interesting to see the carmaker battle it out in the Rs. 20+ lakh SUV space, a segment it has never had presence before. Considering the Italian automaker is working on a new strategy for its Indian operations, the Fullback would be appreciated as part of the new launches.