First Ever 'Mercedes Me' Store Opened In Germany, More To Follow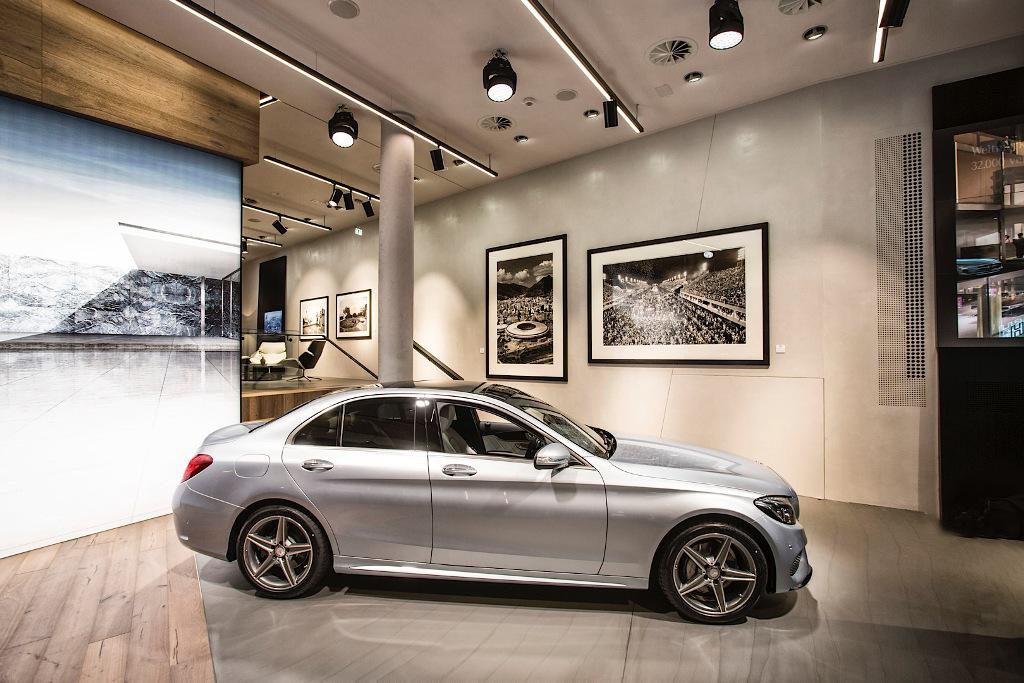 With automotive companies making an effort to connect with their customers on an interpersonal level, the marketing and PR firms have come with the idea of brand stores that exhibit the attributes of the manufacturer directly to the customers. While the idea is common with exotic car makers, mainstream brands too have now joined in with the most recent being Mercedes-Benz. The Stuttgart based manufacturer has come up with a one-of–its kind 'Mercedes Me' brand store that allows customers to come and experience the brand's existing and future services.
The 'Mercedes Me' brand was first showcased at the Geneva Motor Show earlier this year and offers greater access to the brand on a digital platform www.mercedes.me as well as a physical store. The store is located in Hamburg, Germany and offers an interactive brand and product experience on an area of 550 sq. mt. The store comprises of a presentation area, dining area, events, information and advice and digital interaction.
The Mercedes Me store offers digital displays that allow customers to research products and services. There are also configuration tools and staff to provide information further and at the end of it all, there is a restaurant lounge and exhibition area for art exhibits, readings or concerts. The store is divided into five categories "move me", "connect me", "assist me", "finance me" and "inspire me" and covers all product relevant topics such as vehicle purchases, financing and service, as well as the internationally successful mobility services, car2go and moovel.
The idea is to offer personalised service to every customer that walks into the Mercedes Me store. From the initial contact to advice, test drive, purchase and after sales service, the company is working with a multi-channel approach to offer a better experience. Mercedes stated that whether digitally or physically, the company wants to offer a lasting brand experience.
In addition to Mercedes' worldwide product offensive, the company is working to offer the best customer experience as one of the strong pillars of the Mercedes-Benz 2020 growth strategy. Other Mercedes Me stores will also be opened by the end of the year, which will only increase by the end of the decade. While the Mercedes Me store in Hamburg is currently open, the official opening ceremony will be held on 14th June when the store will open an exhibition of German photographer Olaf Heine.