First Picture Of Jaguar F-Type Released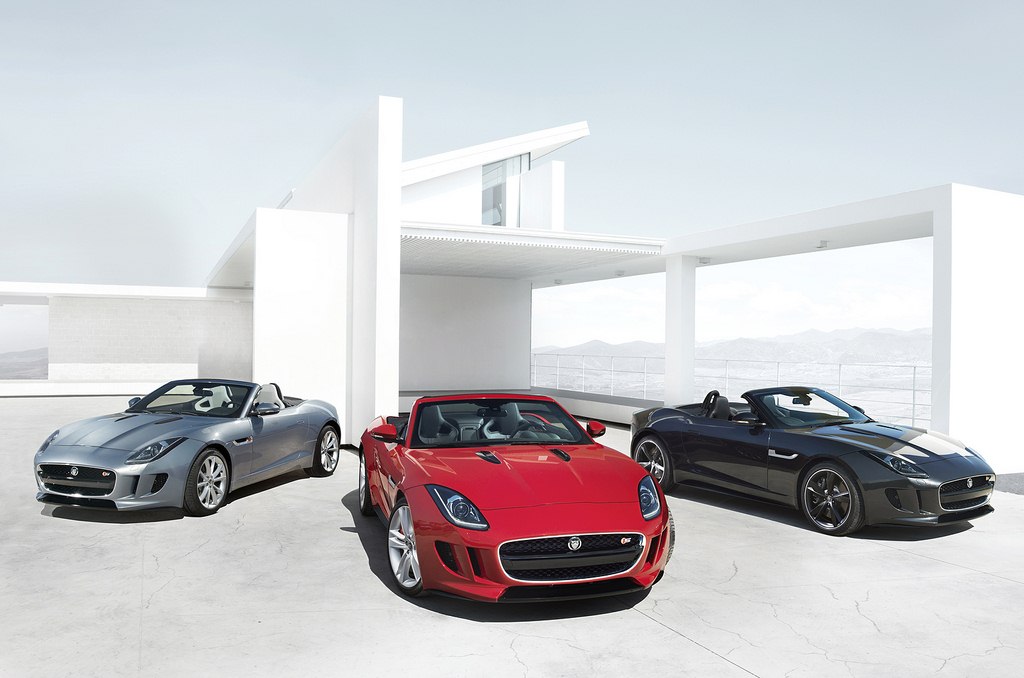 The curtain has finally raised from one of the most awaited sports cars, the Jaguare F-Type. Yes you have got that right the first picture of F-Type is out after a long wait, a week before its international debut at Paris Motor Show. Jaguar has officially revealed the picture of the F-Type today after an internet leak. In the picture three of the production models of this much hyped Jaguar F-Type roadster can be seen. The F-Type closely resembles the C-X16 concept which was showcased at Frankfurt Motor Show last year, which attracted all the auto-enthusiasts.
The Jaguar F-Type will be initially offered in roadster and coupe form and will be launched in early 2013. The F-Type will be offered in two engine options, a base model 3.0.-litre supercharged V6 engine producing 335 HP and top-end "R" model with a re-tuned version of the acclaimed 5.0-litre supercharged V8 engine, whose power is yet to be disclosed. It is being anticipated that both the engines will be mated to a 8-speed automatic transmission to deliver power to the rear wheels and will be equipped with start-stop technology. The F-Type is an all new aluminium car which is small in dimensions, Jaguar has made no mistakes in terms of its looks.
The Jaguar F-Type will compete with the Porsche 911 and is expected to go for sale in early 2013. Jaguar is expecting the F-Type to pick up grip in the sport cars segment. All eyes are now set for 27th September, when the F-Type will be officially revealed at the Paris Motor Show. We are expecting that more pictures will be released prior to the launch. An India launch is expected to happen within six months of international launch, with the F-Type being brought in as a CBU.