Force Gurkha 5-Door Launch To Happen This Year, Spotted
It is going to rain 5-door off-roaders and the Force Gurkha will likely be there first
When Force Motors unveiled the Gurkha 3-door last year, it said a 5-door model will follow suit soon and sure enough, that very car has been spotted on test recently.
Based on the stretched version of Force's new modular architecture, the 5-door Gurkha looks very much like the 3-door model, save for its extra pair of, erm… doors. The large side windows have made way for smaller ones here.
While the 3-door model is 4116 mm long with a wheelbase of 2400 mm, the elongated version of the SUV is expected to be around 400 mm longer with a wheelbase of 2800 mm.
However, both the 3-door and 5-door Gurkhas should have the same width of 1812 mm and height of 2075 mm. Similarly, the dashboard of the stretched model should remain unchanged, but there could be differences in the seating arrangement.
At present, the 3-door Gurkha comes with 4 captain seats and 500 litres of boot space. The 5-door model could feature a bench seat in the middle and possibly a pair of additional seats at the back.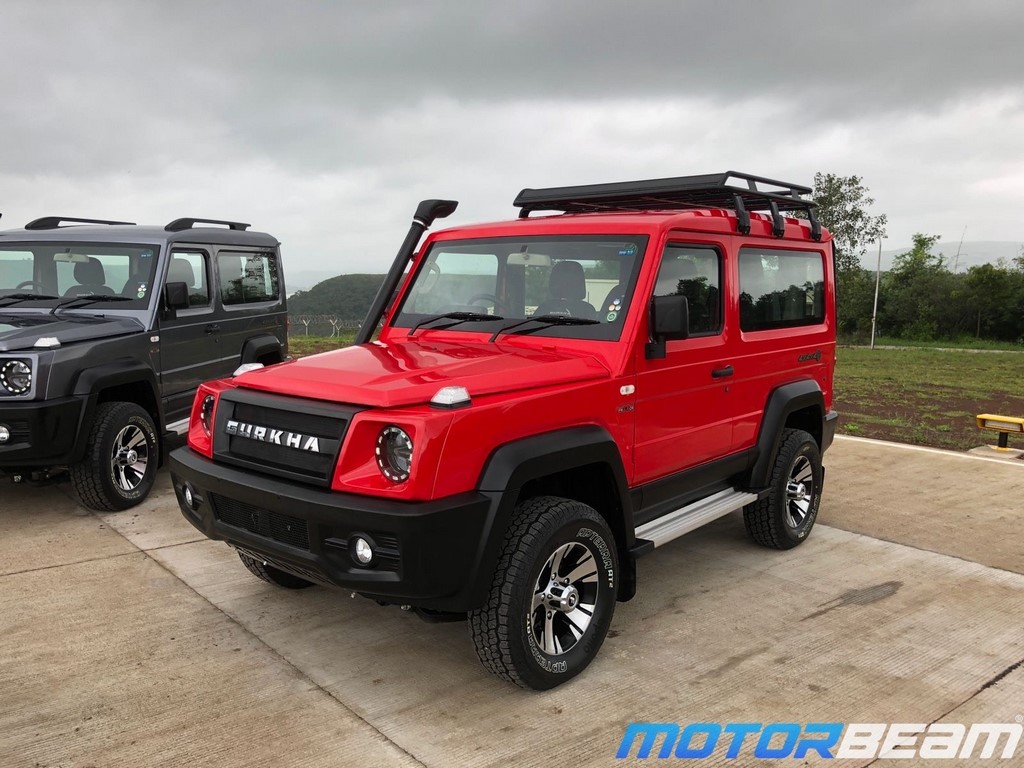 To be equipped with the same set of features and safety gear as the 3-door model, the Force Gurkha 5-door will be powered by a 2.6-litre turbodiesel teamed to a 5-speed transmission. It is not known if Force will tune the motor to produce more power for the 5-door model. The 3-door makes do with 91 HP and 250 Nm.
However, as standard, the SUV will come with 4-wheel drive, manually operated, positive locking, mechanical differential locks and impressive wading depth and gradeability.
The independent double wishbone front suspension and multi-link rigid live axle rear suspension could be set differently to the 3-door model considering the added weight the stretched Gurkha will carry.
Apart from the Gurkha 5-door, the revitalised off-road SUV segment will see the influx of 5-door versions of the Thar and the Maruti Suzuki Jimny as well. However, it looks like Force will introduce its 5-door off-roader this year before its competitors make a move.
Since the 3-door model costs Rs. 14.10 lakhs (ex-showroom) at present, the 5-door Force Gurkha should be priced over Rs. 15 lakhs (ex-showroom).