Force Gurkha Xtreme Launched, Priced At Rs. 12.99 Lakhs
The Force Gurkha Xtreme has been launched in India, it is priced at Rs. 12.99 lakhs.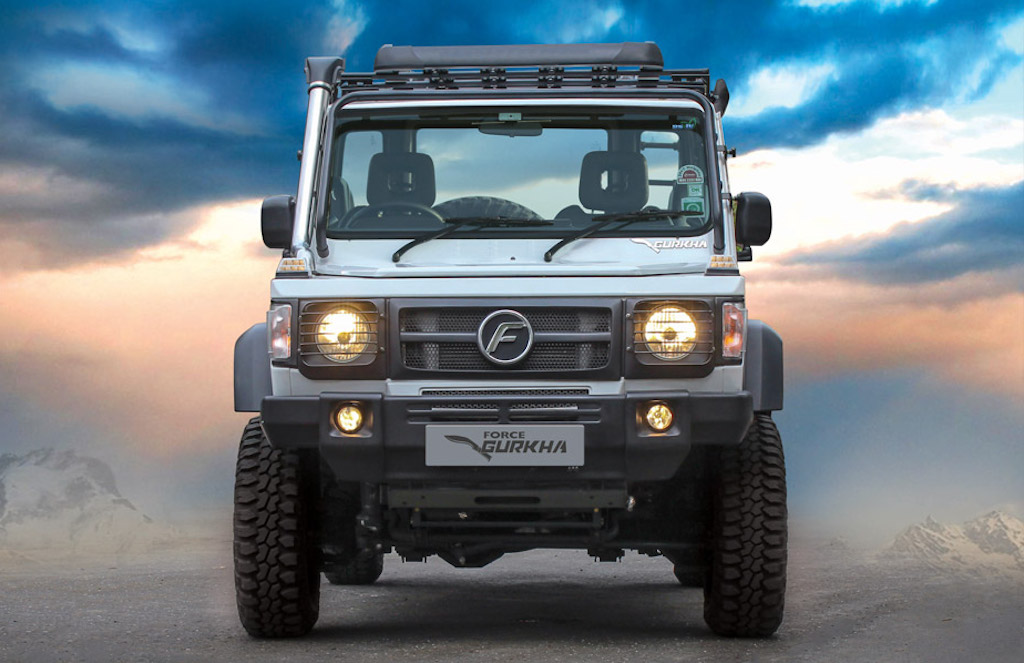 Force Motors has launched the Gurkha Xtreme in India. This highest-trim variant is priced at Rs. 12.99 lakhs (ex-showroom, pan-India). It also comes with a couple of changes from the standard model.
The engine used to power the Gurkha Xtreme is a 2.2-litre engine developed from the Mercedes-Benz OM611 series of engines and can produce 140 HP and 321 Nm torque at optimum operation. The engine is essentially the same engine that was used to power the Force One SUV, which is no longer in production. The Gurkha Xtreme also comes with a new Mercedes-Benz G32 5-speed manual gearbox paired with the engine.
A low-range transfer case is also part of the new model but it misses out on the shift-on-the-fly system. It has similar front and rear diff-locks to the standard Gurkha. The Gurkha Xtreme also gets an upgraded suspension. It is now a multi-link arrangement at the front as well as the rear, allowing the front track to be wider by 40 mm.
How this upgrade helps is in the improvements in the approach, departure and ramp breakover angles when compared to the Gurkha Xplorer. The former now has 44-degrees, 35-degrees and 29-degrees as the corresponding angles and the improvements are obvious when you compare it to the Xplorer's 39-degrees, 27-degrees and 24-degrees. The Gurkha Xtreme also has a ground clearance of 205 mm and a wading depth of 550 mm.
The Force Gurkha Xtreme comes with a new centre console, gear lever and transfer case along with other updates to the cabin. The standard Gurkha, when compared to the Mahindra Thar, came out as lacking in a number of features. Now, with the Gurkha Xtreme out, we can expect to see a stiffer competition with the Mahindra Thar. The lower-priced variants essentially derive their power from the same 2.6-litre diesel engine which churns out 85 HP.
The Force Gurkha Xtreme can now be booked and it is priced Rs. 2.5 lakhs more than the 85 HP Gurkha Xplorer.
Force Gurkha Xtreme Price
– Priced at Rs. 12.99 Lakhs (ex-showroom, pan-India)
– Fitted with engine used in discontinued Force One SUV and other upgrades
– Competes with Mahindra Thar