Ford's New Endeavour Arrives In Mid-2012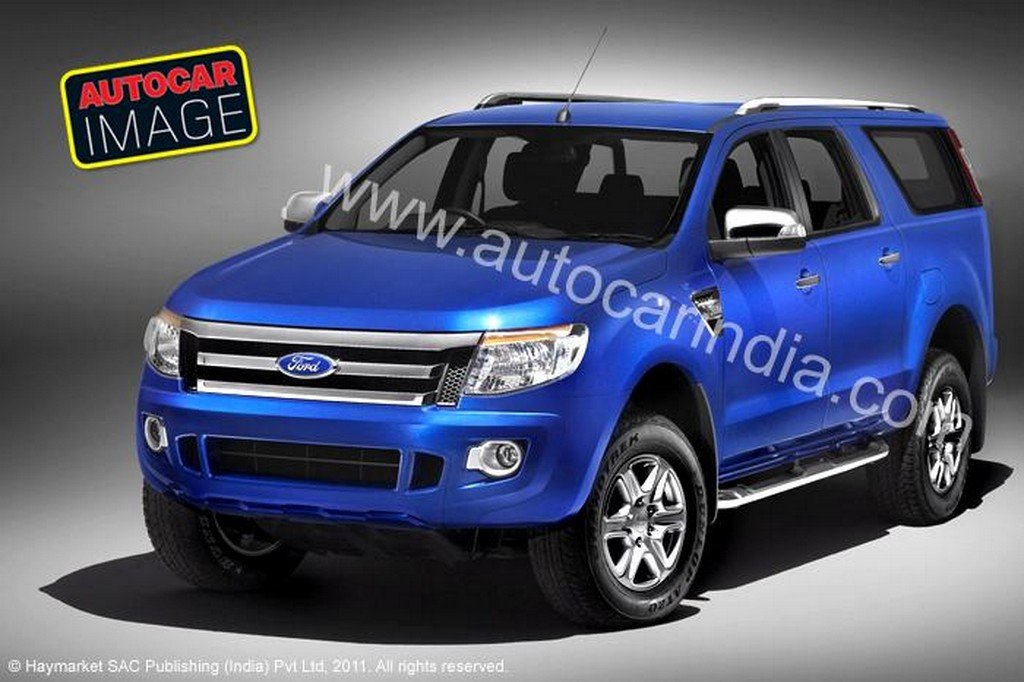 The Ford Endeavour, inspite of being a big and mighty SUV didn't garner much attention of the SUV loving consumers and so didn't put the sales charts of fire. On the other hand, the Toyota Fortuner with its beastly look and high stance became a much loved SUV for the people who love to own the road they are driving on! Now, Ford doesn't want to be left in this state and wants to heat things up a bit. Apparently the company is busy working on the new model of Endeavour (or known as Everest in some countries) which according to sources is surely going to give the Fortuner some serious competition. Ford has shred off the boxy design of the current Endeavour and made it more muscular and sophisticated in design. The front grille also has been made more aggressive.
On the inside, Ford has carried over the same feeling of might and masculinity. Ford has especially described that the company wanted to achieve G-Shock watch type ruggedness in the interiors. The dash sports a protruding central console with chamfered protective ridges around it. The interior space is going to be increased and especially the 2nd and the 3rd row passengers will mainly enjoy the advantage of increased legroom. Also the company is keeping in mind providing lots of features in terms of electronic gadgets. The new Endeavour will be powered by the 2.2 litre engine that will produce 148 BHP of power which will be replacing the current 2.5 litre motor. There is also a 3.2 litre engine producing 198 BHP and 480 Nm of torque on the cards for the extra power hungry people.
Source – Autocar