Ford EcoSport Facelift Coming In May For Europe, To Lose Spare Wheel
The tail gate mounted spare wheel was added to offer a rugged feel to the EcoSport which has not been favoured by European customers who are opting for the sleeker looking rivals in the segment.
Ford could not replicate the same success with the EcoSport in Europe as it did in countries like Brazil and India. Citing poor demand for its compact SUV across Europe since launch, the American automaker has decided to make some changes to the EcoSport that might just help it sell better against competition. Ford will ditch the tail gate mounted spare wheel for the Euro version starting from May 2015 and instead the same will be offered as an optional extra at no added cost. The tail gate will continue to remain side hinged though.
A major part of the EcoSport's overall design, the external spare wheel was highly appreciated in markets like India and Brazil as it improved boot capacity, while also offering a rugged feel. In markets across Europe however, customers prefer a sleeker approach on their cars and have been opting for rivals like the Peugeot 2008, Opel Mokka and Renault Captur instead. Incidentally, Ford had said that the EcoSport's rear design could not be changed when it had launched the compact SUV last year in the continent.
In addition to chucking the spare wheel, the made in India EcoSport facelift will also see new plastics inside the cabin as well as changes to the suspension set-up. Ford has stated that the company wants the EcoSport to get more of Fiesta's personality, Europe's best selling hatchback. While the EcoSport sold 11,257 units in the April-November period last year, rivals Renault Captur did 1,49,701 units, Peugeot 2008 did 1,25,002 units and the Opel Mokka sold 1,14,658 units during the same period.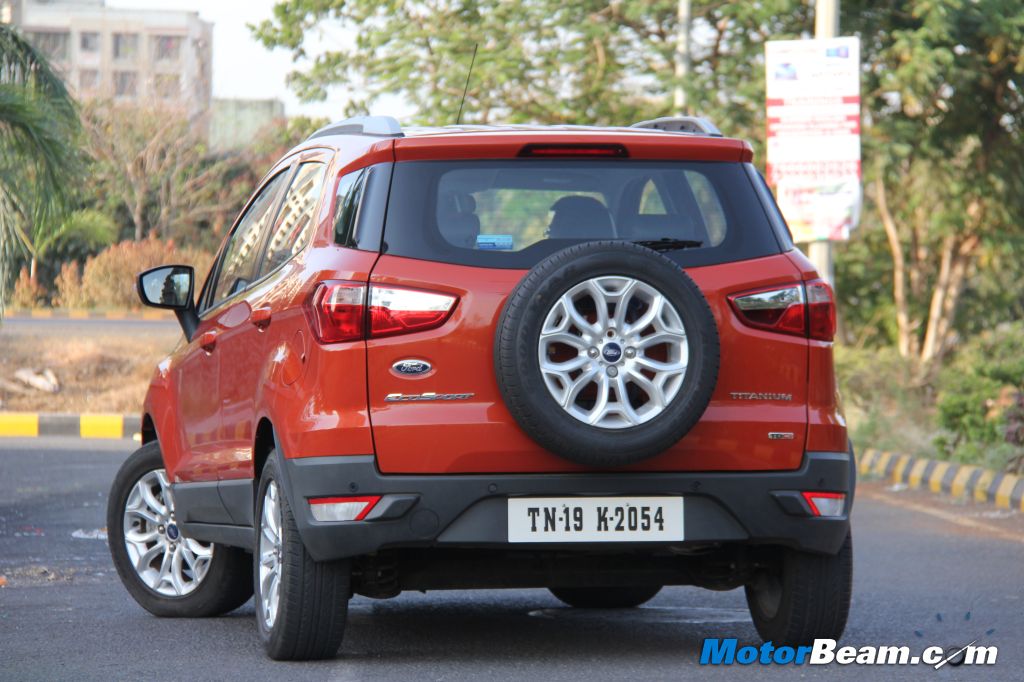 Source – Auto News