Ford Endeavour Price Cut By Up To Rs. 2.80 Lakhs For Festive Season
Ford India has reduced the price of the Endeavour by up to a considerable Rs. 2.80 lakhs for the Trend variants. The company states that this price revision will be applicable only till the end of the festive season.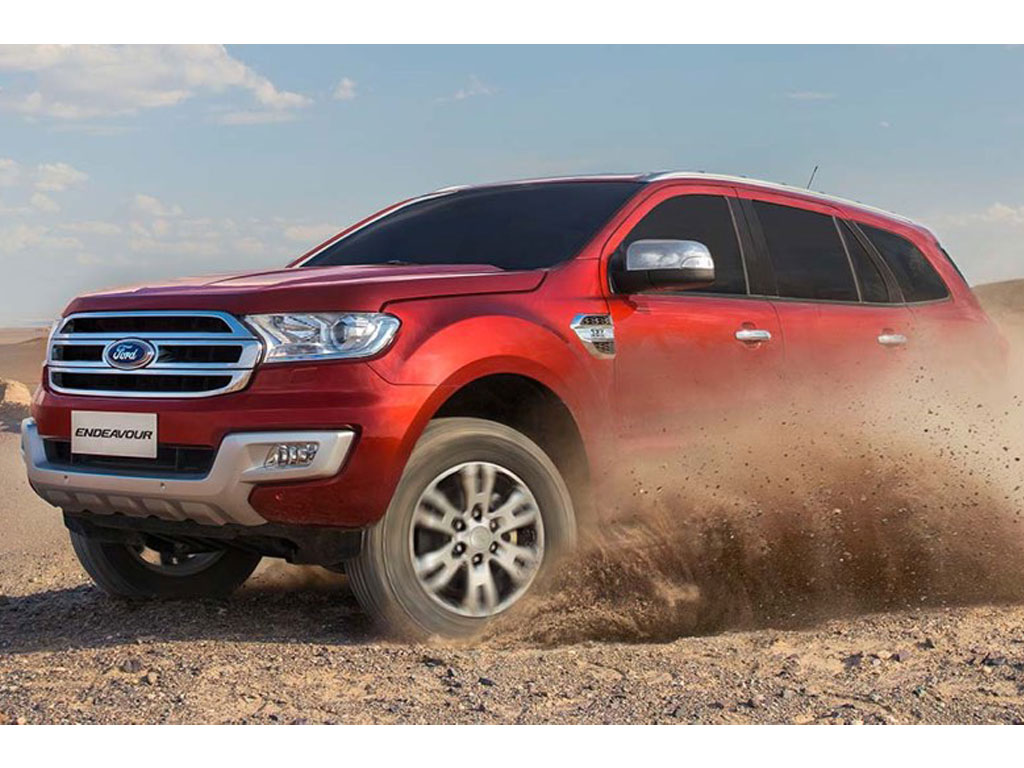 The Toyota Fortuner segment didn't see a worthy contender for a long time until the new Ford Endeavour launched in India this year. The American SUV has been spinning good volumes because of its attractive design, capable engines and feature loaded cabin. The Endeavour now gets more desirable with its latest price cut of up to Rs. 2.80 lakhs.
The 2.2 Trend 4×4 Manual variant has got the biggest price cut of Rs. 2.80 lakhs followed by 2.2 Trend 4×2 Automatic and 3.2 Trend 4×4 Automatic with a price cut of Rs. 1.72 lakhs. The 2.2 Trend 4×2 Manual and the other Titanium variants have got no changes in pricing whatsoever. The funny things is that the 4×2 MT now gets more expensive than 4×2 AT and 4×4 MT. Also, 3.2 Trend is now cheaper than the 2.2 Titanium.
The Ford Endeavour price cut makes it more competitive to the Fortuner in terms of pricing as some of the variants are priced lower than the Japanese SUV. With the lift of diesel car ban in Delhi NCR, Ford will be getting good demand for the Endeavour now from the capital.
Toyota is also readying the next generation Fortuner for India launch soon. The Japanese carmaker was skeptical initially for its launch in India with the diesel ban news but now that the ban has been lifted, the Fortuner might come before its scheduled time of launch. It will be interesting to see the fight between the two carmakers in this space. The price cut has been done by Ford India only for the festive season and they will eventually revise it.
Ford Endeavour Price
– 2.2 Trend 4×2 Automatic – Rs. 23,78,000/-
– 2.2 Trend 4×4 Manual – Rs. 23,78,000/-
– 2.2 Trend 4×2 Manual – Rs. 25,00,800/-
– 2.2 Titanium 4×2 Automatic – Rs. 27,50,800/-
– 3.2 Trend 4×4 Automatic – Rs. 25,93,000-
– 3.2 Titanium 4×4 Automatic – Rs. 29,76,800/-
Ford Endeavour Price Cut
– Ford India reduces Endeavour price by up to Rs. 2.80 lakhs
– The Trend variants get the price cut
– Endeavour Titanium variants price remain unchanged