Ford GT Supercar Announced For 2016 Return, Looks Gorgeous
The all-new Ford GT supercar will be making its production debut in 2016 with power coming from the newly developed 3.5-litre V6 EcoBoost engine producing over 600 HP.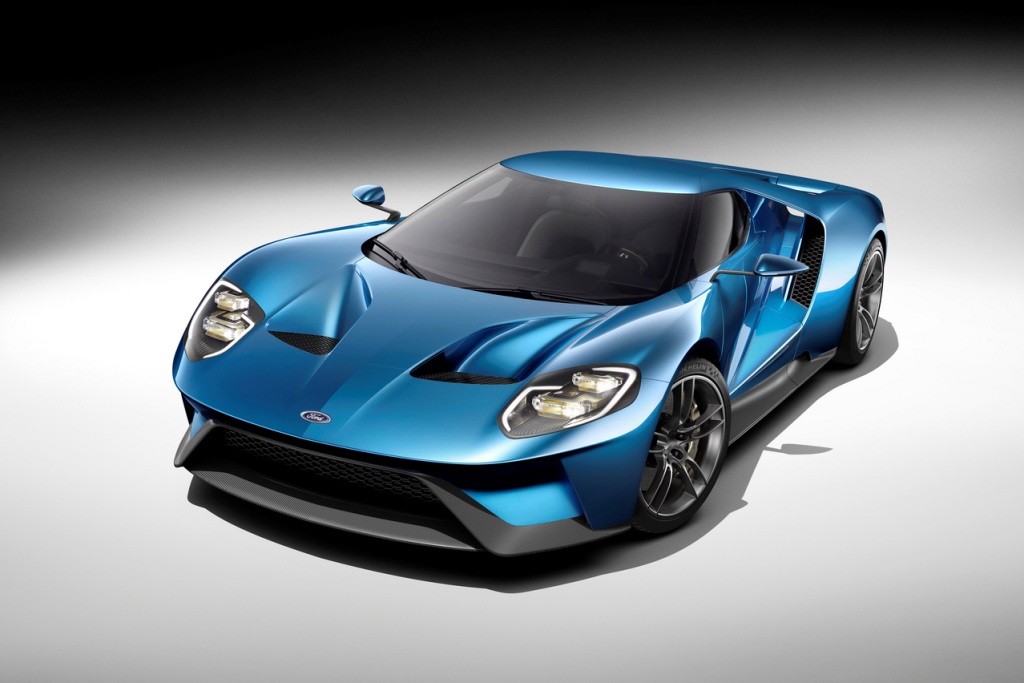 Resurrecting its iconic and legendary supercar brand, Ford has unveiled the all-new GT supercar concept at the ongoing Detroit Motor Show that brings back the GT nameplate to the American automaker's stable. Described as the 'ultra high performance supercar', the GT coupe features rear wheel drive, mid-mounted engine and an extremely aerodynamic body shell; while the design manages to replicate the iconic styling of the classic in a modern and bolder avatar. Ford has confirmed that the concept showcased today will go into production in 2016 to celebrate the 50th anniversary of Ford GT race cars that finished 1-2-3 at the 1966 24 Hours Le Mans race.
Starting with the extremely stylish exterior, the 2016 Ford GT uses extensive amount of lightweight materials including carbon fibre and aluminium that will ensure overwhelming acceleration. The passenger cell is made out of carbon, while the front and rear sub-frames are made out of aluminium enclosed by carbon fibre body panels.
The automaker states that the upcoming Ford GT 2-door coupe will have one of the best power to weight ratios seen on any production car. In addition, the supercar rides on 20-inch alloy wheels wrapped around with Michelin Pilot Super Sport Cup 2 tyres that feature a unique compound specifically designed for the new GT.
Moving on the inside, the Ford GT concept comes with a clean yet aggressive design language. The supercar will come with a F1 styled multi-function steering wheel equipped with necessary controls, making access to the paddle shifters much easier. The coupe also gets a full digital instrument console that can be configured as per the driver's needs, while the SYNC-3 system will enhance connectivity options within the supercar.
The 2016 Ford GT will also carry some of the most advanced tech to the 3.5-lite V6 EcoBoost engine that is said to produce in excess of 600 HP of power. It comes from the Daytona Prototype endurance racing efforts with a wide power band and time-to-torque characteristics. The engine also gets technical innovations including the new port/direct fuel direct injection system that improves throttle response and is paired to a 7-speed dual clutch transaxle transmission. The chassis though is suspended by an active racing-style torsion bar and pushrod suspension.
Stopping power on the other hand will come from ceramic disc brakes, while there is a deployable rear spoiler to maintain traction at high speeds. Unfortunately though, Ford has not revealed the performance specifications on the 2016 GT as yet and the same will be revealed as we get closer to the official launch.