Chevrolet Bolt EV Is The BMW i3 From GM
The Chevrolet Bolt EV is a concept revealed by General Motors targeted towards the affordable electric vehicle segment. The Bolt EV is intended to offer a long range of more than 300 kms.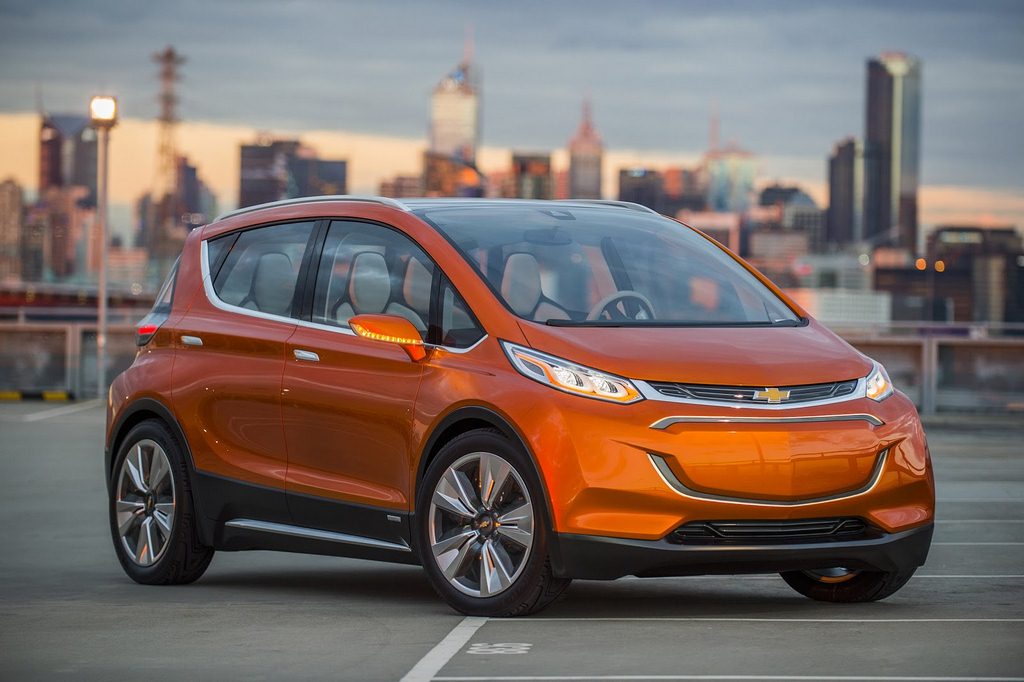 General Motors has unveiled yet another electric vehicle, Chevrolet Bolt EV at the ongoing 2015 Detroit Auto Show. The new electric vehicle concept from the American carmaker is a futuristic hatchback that makes its debut alongside the second generation Chevrolet Volt. The Chevrolet Bolt EV concept is intended to be an affordable, long-range all-electric vehicle that could offer more than 300 kms of range with a starting price of $30,000 (Rs. 18.75 lakhs).
General Motors believe that electric cars are the future of transportation and need to be affordable for a wider section of audience. Targeting the BMW i3, General Motors claim that the Chevrolet Bolt EV concept is an electric vehicle designed for attainability and not exclusivity. In terms of styling, the concept reveals a sleek and sporty design language. It has a tallboy stance with sharp headlights, tail lights and funky side profile.
To maximize the range of the Chevrolet Bolt EV, General Motors has used lightweight materials such as aluminum, magnesium, carbon fiber and woven mesh. This helps in saving weight and increasing the range with aero-optimizing features like vented rear fenders. The cabin of the Chevrolet Bolt EV is airy and spacious thanks to the light colour materials and simplistic design elements. It is a four-seater hatchback with roomy interiors and neat gadgetry.
The American carmaker hasn't revealed the technical specifications yet but the Chevrolet Bolt EV will come with a host of driving modes. The driver can adjust the accelerator mapping for optimum fuel efficiency or performance. Also, the ride height and suspension tuning of the vehicle can be tweaked with an option of fast charging. We don't expect General Motors to introduce such electric vehicles in India in the near future due to lack of success of all-electric vehicle concept in our country.