Ford Not To Sell EcoSport In America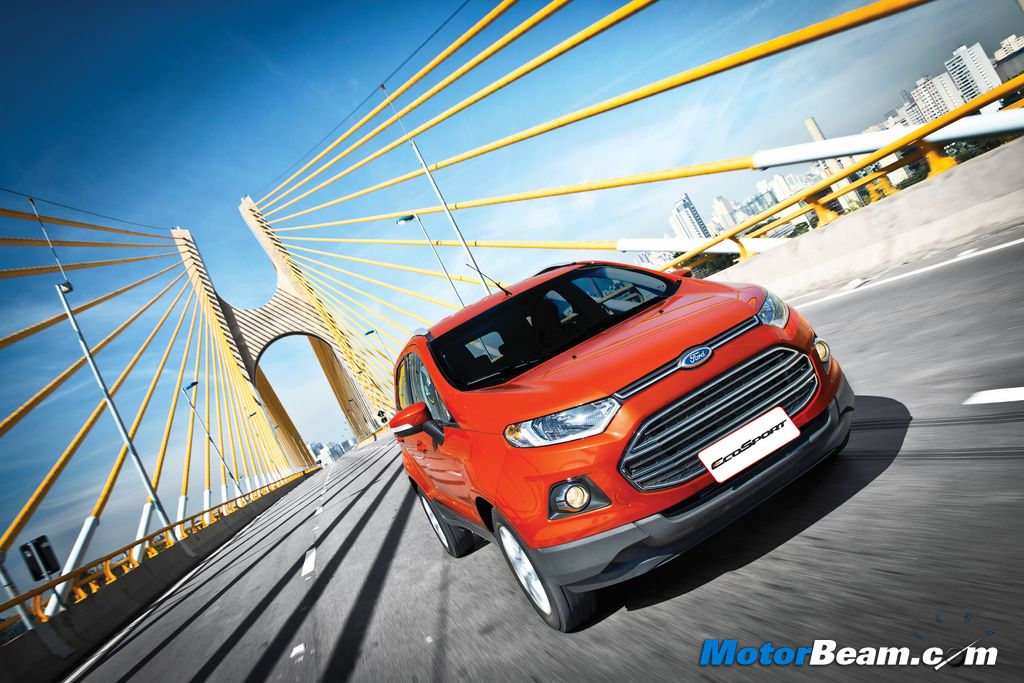 Ford is slowly progressing with it's launch of the compact SUV EcoSport across the globe. Starting with Brazil and then the European continent, China and soon India, Ford will sell the EcoSport in sixty two countries by the end of 2017. However, if there is one country that wouldn't face the action the EcoSport has to offer, that will be the USA, home to the Ford Motor Co. The reason cited is the current market scenario doesn't favour sales of a compact SUV in the US. Till then, Ford will focus its attention on developing markets.
America has, since a long time, seen full size SUV's on its roads, unlike in other countries like India where SUV's are driven not so much as compared to hatchbacks and sedans. SUV's there are more a common thing even among the younger generation. So maybe cramping this scenario with a compact SUV is what Ford wants to avoid. The new compact crossover entrant by Buick, the Encore stands on similar configuration as the Ford EcoSport. The Encore was appreciated for most of its aspects but was also criticised for its short length.
Compact SUVs in the US stand for the likes of the Audi Q3, BMW X1 which do not face that much of a compromised length. The transition from small cars and hatchbacks to compact SUVs is a fresh and exciting thing in developing countries. However, Ford states that it will closely monitor the reactions and doesn't completely rule out the launch of the EcoSport in America. If demand arises, they are prepared to either build or import the sub-compact SUV to their home country.
Meanwhile, India eagerly awaits the launch of the EcoSport which should be within a week or two. The very capable manufacturing plant in Chennai will be catering to many of the export markets the EcoSport is expected to be launched in, including Australia, UK, Nepal, South Africa, etc. The same plant is also an export hub for the Ford Figo to as many as 38 countries.