Full Details Of MV F3 675 Revealed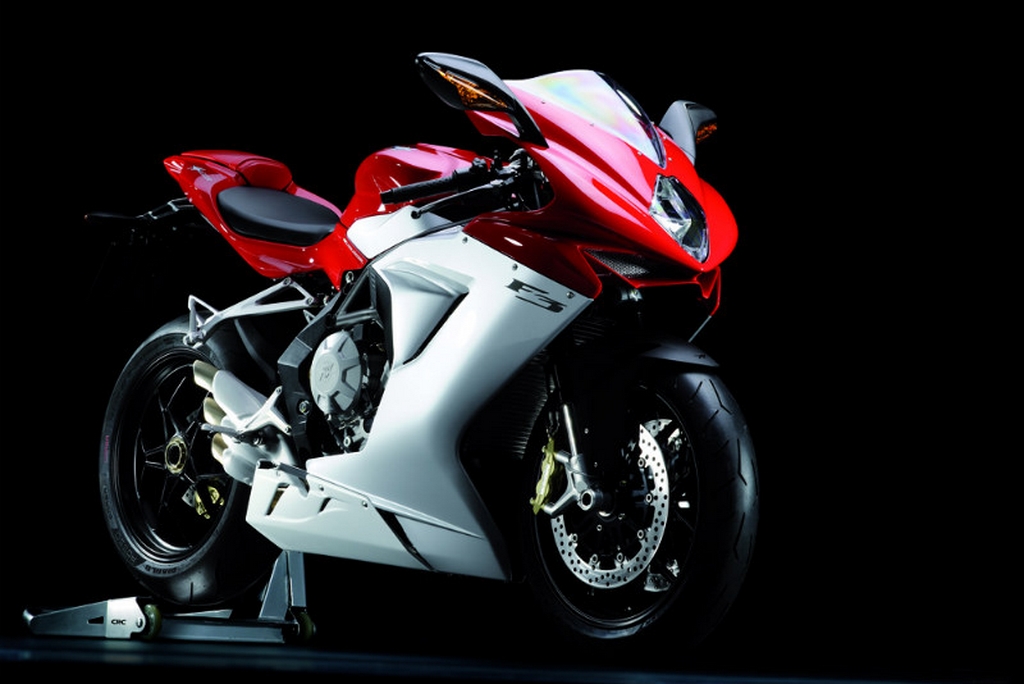 The Italian bike manufacturer, MV has come up with a new super sports bike and by its first look, we can definitely say that it's going to be mouth-watering. It is going be on sale from next month in the US and the company has revealed that the bike will be one of the most sophisticated and tech laden super-sports bike. The Italian company have finally revealed some technical specification of the bike after keeping it for a long time after wraps. Though the complete spec sheet has not been revealed still, yet we have news that the bike is going to be powered by an all new three cylinder engine which is going to be as impressive as any high end full litre superbike.
Along with it, features like Switchable mapping and traction control, launch control, anti-wheelie and a quick-shifter headline the F3's superbike-style electronics package. The 3 cylinder engine is ultra-compact and will boast of the MotoGP style counter-rotating crank and a claimed 128 cv @ 14,500 RPM. The chassis is also light-weight and ultra compact boasting of a wheelbase of 1380 mm and a kerb weight of just 173 kg. MV will offer the new F3 675 in limited edition 'Serie Oro' variant in December, priced at £19,999. The standard variant will be available in red/silver, white or black colours from January, priced at £9999. Stay tuned for more information on this amazing piece of motorcycle.