Garware Motors To Launch Hyosung GT250R Soon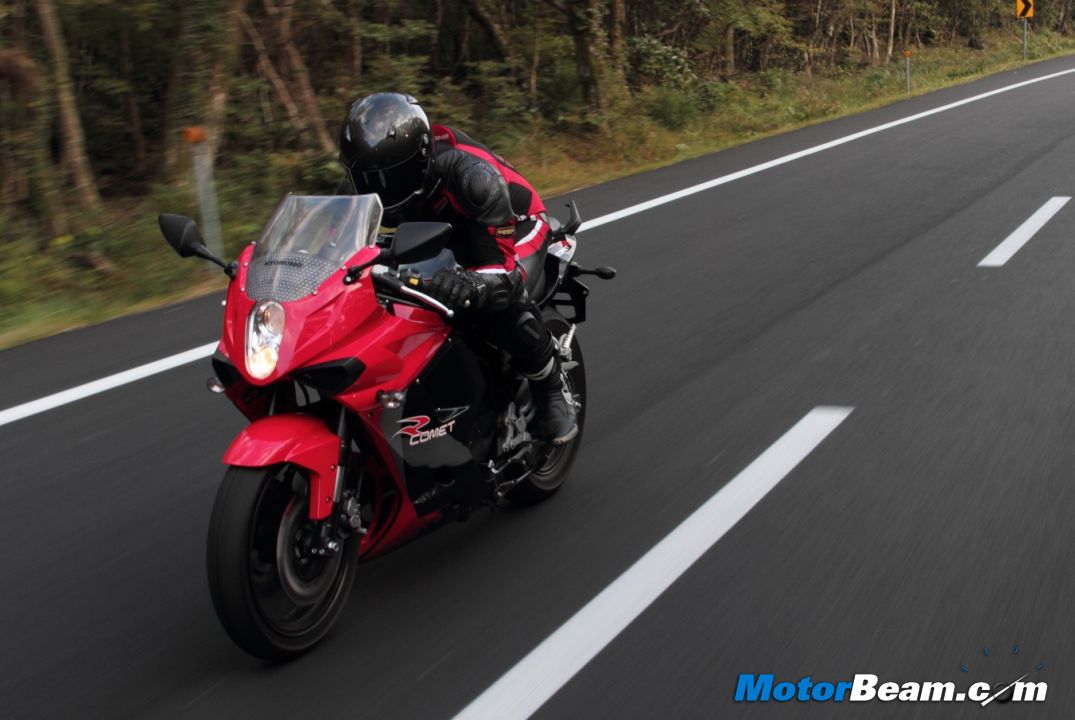 Garware Motors has released a statement saying that they will be launching a new 250 cc bike in India soon. It is no secret that this 250 cc bike is the Hyosung GT250R, with the GT250N following in at soon after. Garware Motors claims that their new 250 cc motorcycle will give tough competition to its close competitors, which by the likes of it is the Honda CBR250R. The company says that its 250 cc offering will be priced very competitively, with the launch scheduled for third week of May 2012. The Hyosung GT250R will be retailed through Garware Motors showrooms, which are present in Tier-II and Tier-III cities as well.
The Hyosung GT250R is powered by a 249 cc, air/oil cooled DOHC engine. This 75° V-twin has 8-valves and produces 26.27 BHP of peak power at 10,000 RPM and 21.04 Nm of peak torque at 6750 RPM. The engine is mated to a 5-speed manual gearbox. While Garware Motors has not revealed much details about other aspects of the Hyosung GT250R, we are aware that the bike has the capability to nudge past 170 kmph. A weight of 171 kgs along with a fuel tank capacity of 17-litres ensures the Hyosung can be a good tourer, provided you manage to get used to the aggressive riding position. What ever said and done, a V-Twin with such gorgeous looks and an expected price of Rs. 1.95 lakhs (ex-showroom pricing) will surely win many customers for Garware Motors.
[youtube:http://www.youtube.com/watch?v=YPv97m7BxpE 540 375]