Get Featured – Harshit & His P220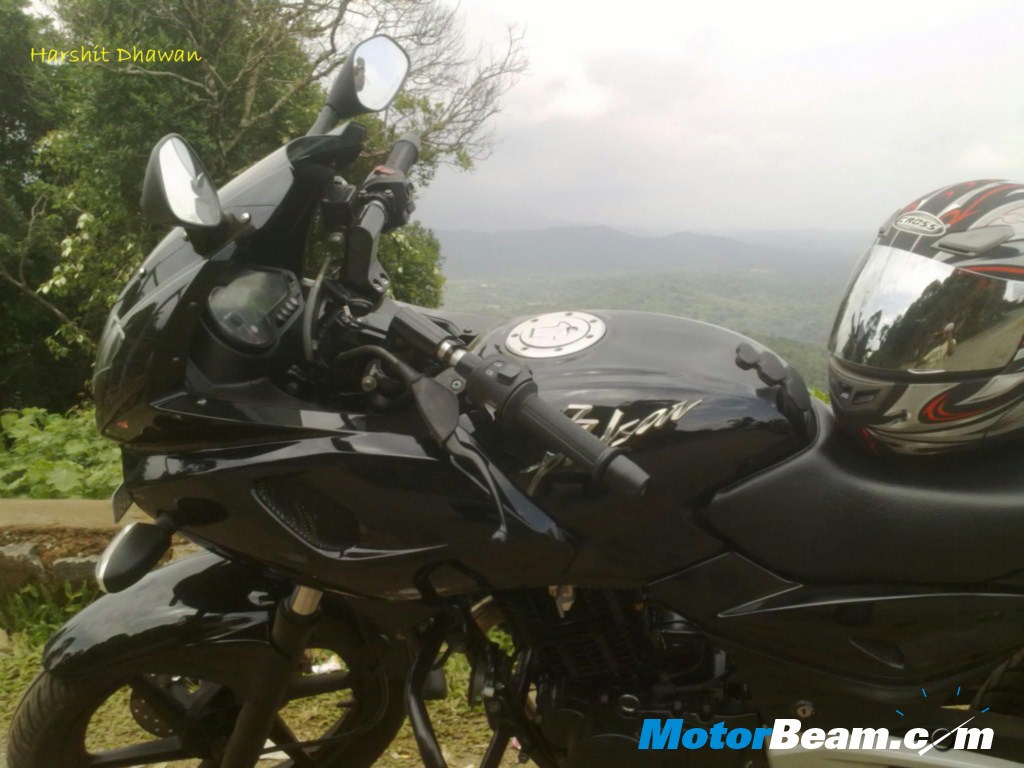 Tell us about yourself. Who you are? What you do?
My name is Harshit. I am a Software engineer and a student as well currently located in Bangalore.
When and how did your love for cars/bikes or both start?
I always had a liking for 2 wheelers though that's a different thing that I got none till I was done with my college. After completion of first year at college I asked for a bike and I got a car (M800) to learn and practice on that. After 1 year I got a new car Maruti WagonR VXi. I live music and I got some really cool audio system installed in that. Got a complete Xplod system installed with a 4 channel Xplod Amplifier, Double coiled Xplod woofer, xplod speakers and Pioneer tweeters! All in all it is a music machine on the wheel capable enough to rock the roads with slightest twist of volume control!
And when I got job and moved to Bangalore then was the time when I got to materialize my love for bikes (Which otherwise was done using friends bike in Delhi)!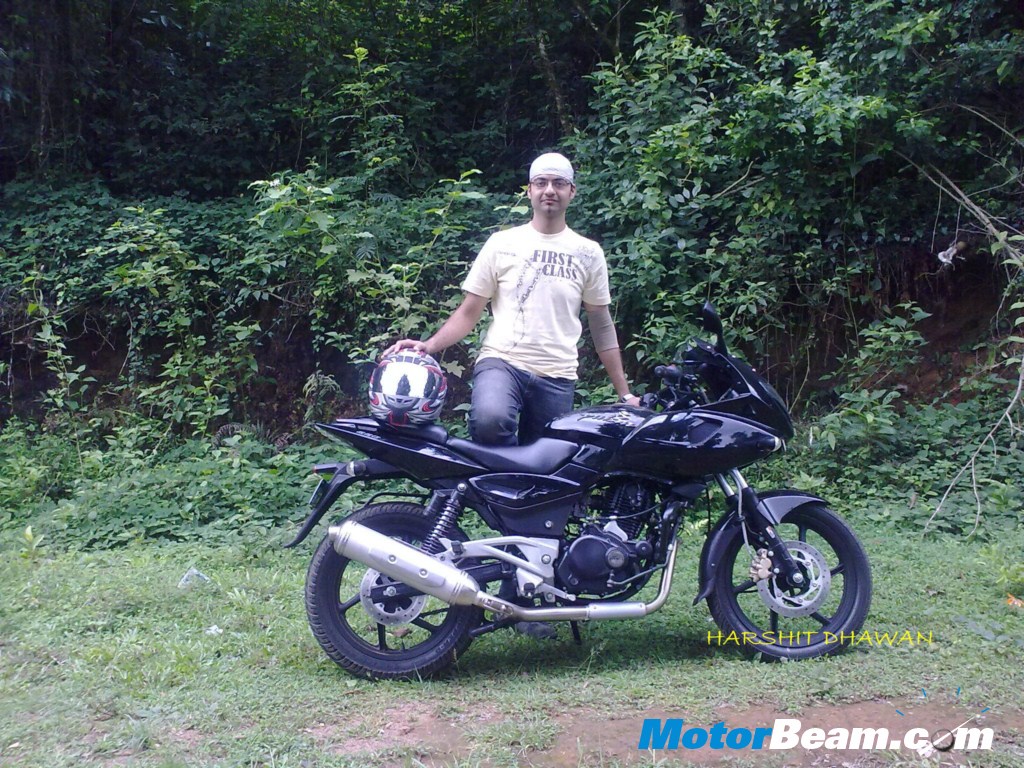 Which car/bike do you currently own?
Car: WagonR Vxi (Delhi)
Bike: P220 DTS-i
When did you buy your car/bike?
Bike: I bought on my own in the month of May, 2010.
Car: My parents bought that for me in 2006.
What made you buy this particular car/bike?
Bike: I always look for power, reliability, and most importantly the light spread. I was to decide between R15 and P220 and chose the latter due to its headlight! For night travel I like ample light on the road and it fulfilled that apart from the raw power and improved reliability.
Car: I test rode cars in that segment before buying and found WagonR to be the best bet for money then.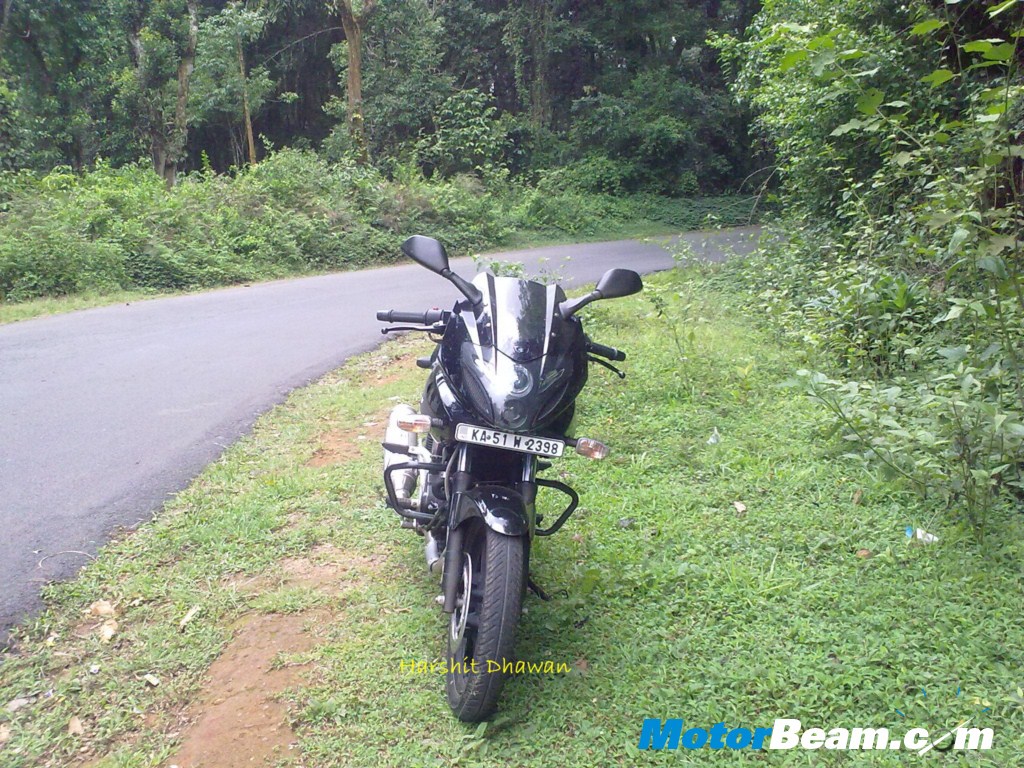 How many kms have you done? How many do you do everyday?
On my P220 I've completed about 1700km in a span of 19 days with a ride to Coorg and other night rides!
What do you love the most about your car/bike?
For my P220 I love the headlight. Its damn good. I rode it in pitch dark Coorg mountains at night and then also I didn't feel any lack of confidence. Just amazing.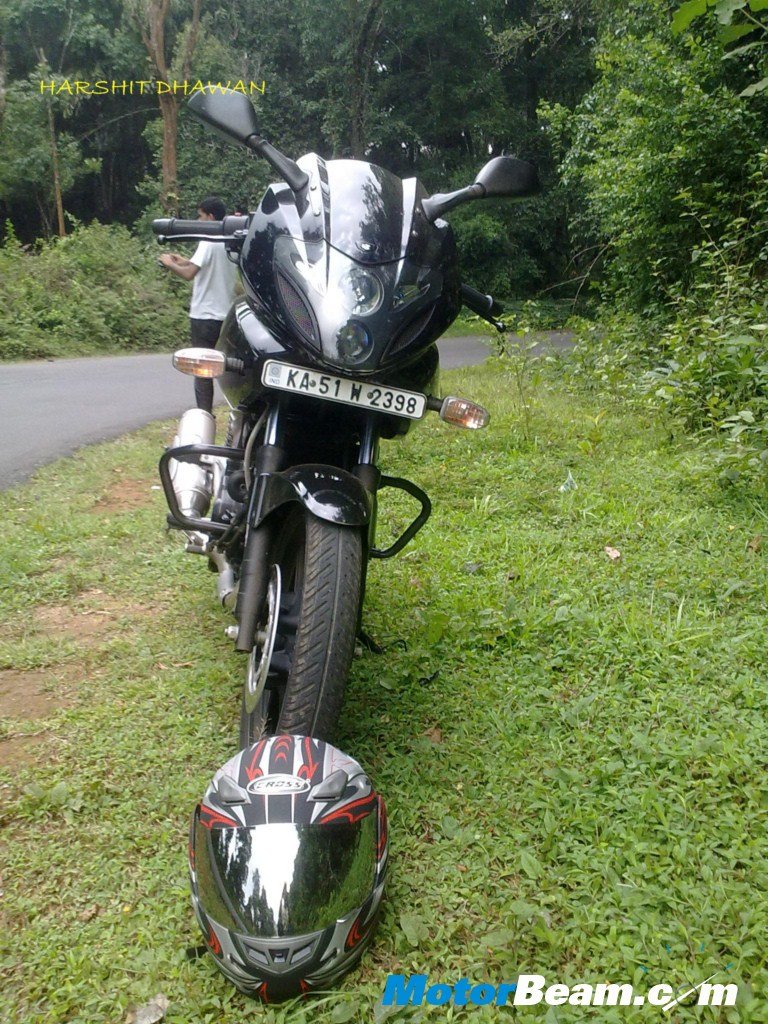 What you don't like about your car/bike?
Wish it was an Fi!
Will you trade your car/bike for any other vehicle? If yes, which one?
Maybe a bigger ride from Yamaha on the lines of R15 maybe a 200/250cc engine!
What is the longest you drove/rode your car/bike and where?
Rode the bike to Coorg. The total trip was for approx 660km.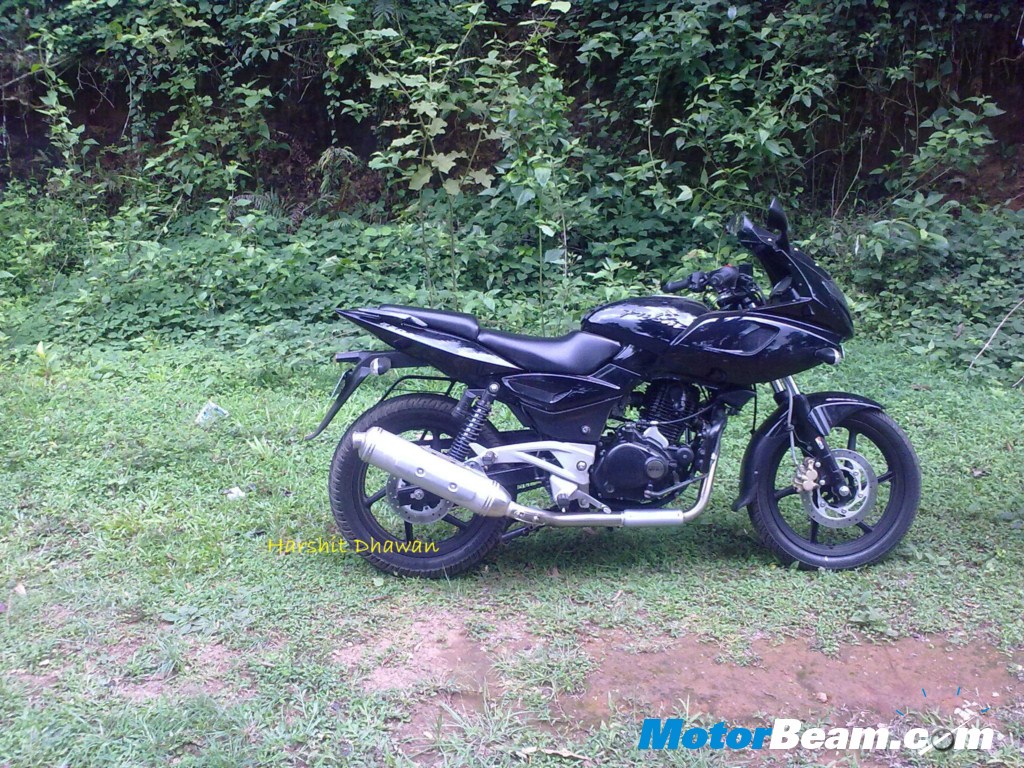 What is the fastest speed you have achieved on your car/bike?
On my P220 which rightnow in under run-in period so in the routine max was 80kmph. Recently opened the engine once and achieved 121kmph.
Bike: 136kmph (R15)
Car: 125kmph (My WagonR)
What mileage does your vehicle give you?
Yet to determine the mileage as actual figures would come after the run-in period.
What is the nastiest thing you have done in your vehicle?
Nothing so far.!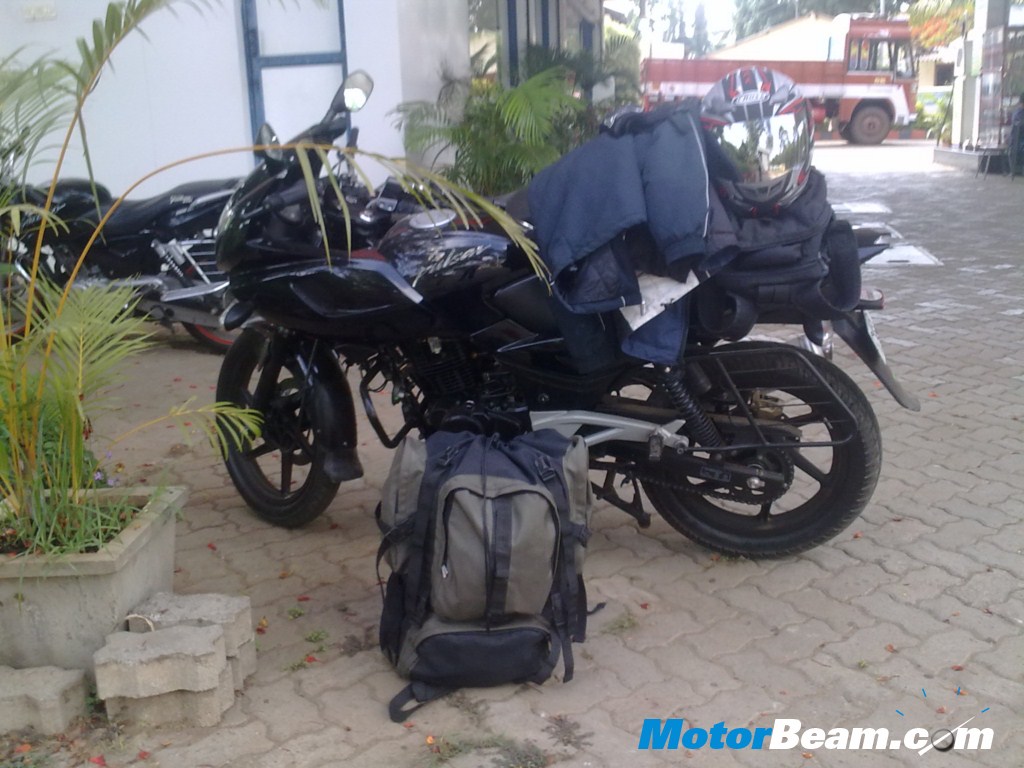 What modifications have you done to your vehicle and what do you plan to do in the future?
No modifications so far. Plan to get the following things on my P220:
Rim stripes
R15 RVMs
R15 gear lever
Why is your car/bike so special to you?
It peps up my mood when I am down so just love it!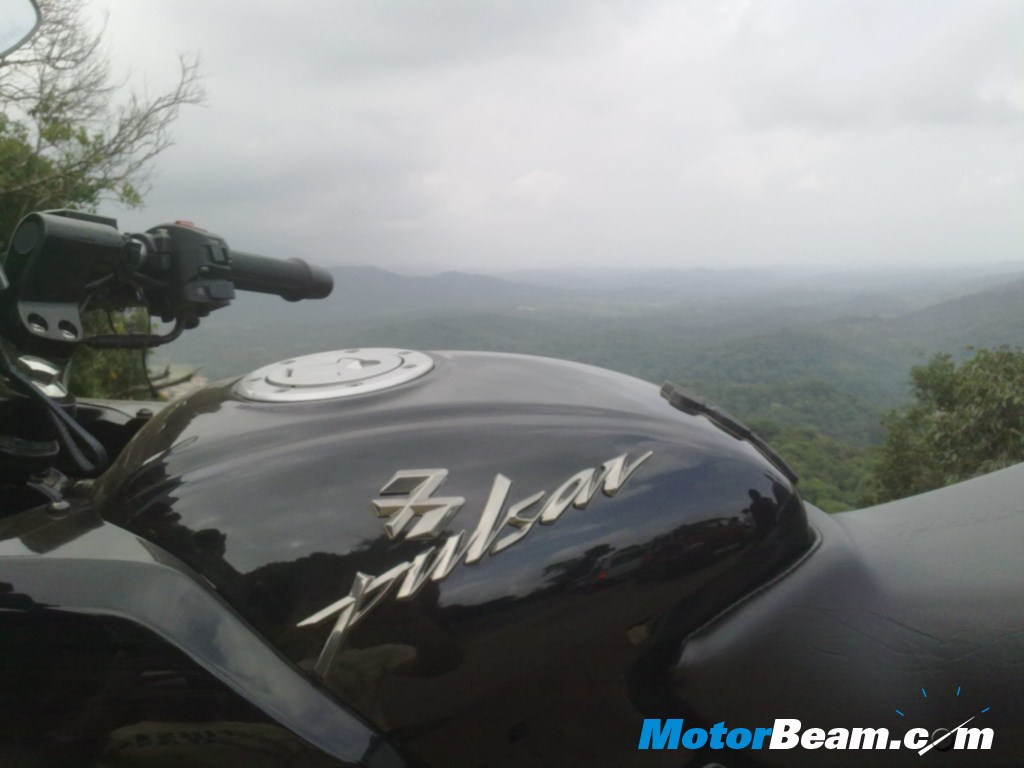 Which is your dream car/bike?
Car: AudiA4
Bike: Maybe Yamaha R1
Which car/bike sold in India is your current favourite?
Ninja 250R (Though not favorable for my pocket as of now!!)