Global NCAP says that they are surprised at the fact that Bajaj is happy with the single star crash test rating that the Bajaj Qute received and its comparison with last year's passenger car test. Bajaj has responded by saying that Global NCAP is wrong in questioning the integrity of the company.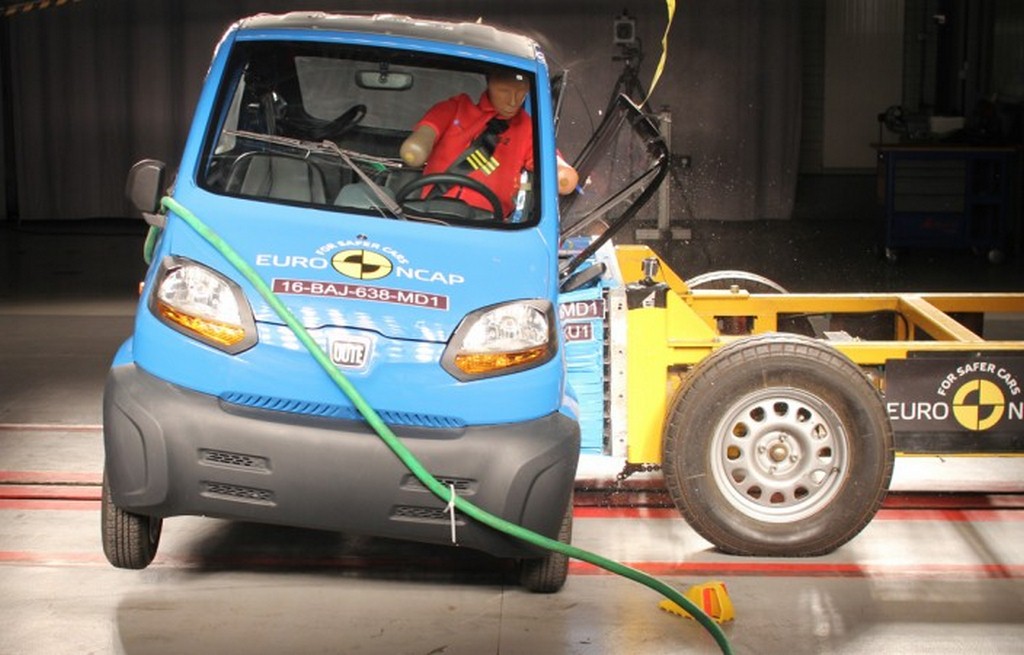 The tussle between crash testing agencies and Indian automakers saw another turn of events recently when Bajaj's ambitious Qute quadricycle was rated poor by Euro NCAP. Surprisingly, Bajaj went ahead and proclaimed that achieving that single star rating was actually better than some mainstream cars. But it seems like Global NCAP, which is the parent body of Euro NCAP, is not amused by this and has re-affirmed that the Bajaj Qute did not fare well in that crash test at all.
The Global NCAP has said that it is surprised by the overtly positive reaction of Bajaj after the Qute quadricycle received just a single star in its crash test. The agency emphasised that the Bajaj Qute did not perform well in the tests and in a real world crash, the occupants will certainly receive fatal injuries. It also called Bajaj's comparing the test result with the result of other mainstream passenger cars such as the Datsun GO and Tata Nano, which famously scored zero stars from their crash tests, as misleading because cars go through a much tougher test and scoring system.
Bajaj on the other hand maintains that the Qute is actually a safe vehicle which performed better than many of its European counterparts. It however says that quadricycles and cars do not fall into the same category and thus the test results cannot be directly compared. It also asked Global NCAP to rethink its position on the Qute before drawing conclusions and requested them to stop questioning the integrity of Bajaj Auto.
The Bajaj Qute quadricycle is propelled by a 216.6cc CNG or LPG powered engine mated to a sequential gearbox and has a top speed of 70 km/hr. The company is advertising the Qute as a safer and environment friendly alternative to two and three wheelers primarily for city commute. The quadricycle is devoid of any safety equipment found in traditional four wheeled vehicles such as airbags or ABS, except a three point seat belt.
Global NCAP Accuses Bajaj
– Global NCAP says that it is not happy with Bajaj saying that the Qute is a safe vehicle
– It emphasis that the Bajaj Qute is an inherently unsafe vehicle
– Bajaj has replied to the accusation by saying that the Qute is safe
– It has also asked Global NCAP to stop questioning the integrity of Bajaj Auto