Global NCAP Asks SIAM To Adopt Global Safety Standards In India
In a letter written to SIAM by Global NCAP, the safety assessment body has asked manufacturers to voluntarily adopt global safety standards for vehicles in India.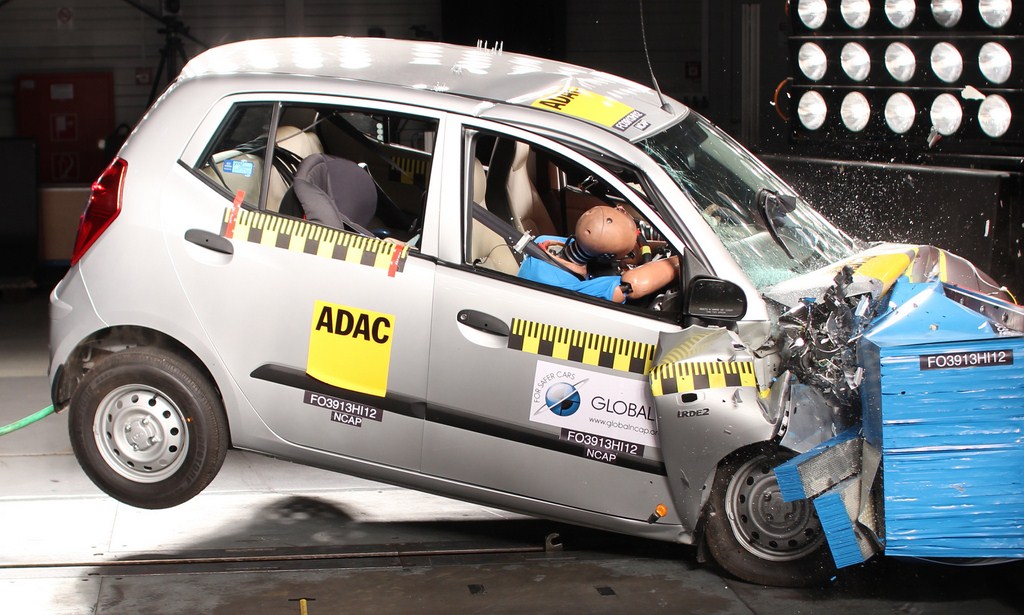 Following the pathbreaking ban laid out by the Guwahati High Court on sub-1500 kg vehicles that do not meet the global crash test standards, Global NCAP (New Car Assessment Program) has written a letter to the Society Of Indian Automobile Manufacturers (SIAM) asking car makers to adopt the United Nations standards for front and side impact test with effect from 1st January 2016. In what was can be deemed as a gutsy move by the state high court, sales of around 140 models from different manufacturers were banned in Assam as the cars failed to meet the stringent global crash test norms.
Writing to SIAM, Global NCAP General Secretary, Daving Ward stated that in the wake of the Assam Interim Court banning the sale of less safe vehicles and ahead of the new occupant protection regulations that will be effective by October 2017, SIAM should take a voluntary initiative on improving car safety on the models sold here. Ward further stated that the Indian automotive market today stands in the same position where Europe was 20 years ago, which speaks volumes on the poor safety standards on domestic vehicles. He also pointed out that since a lot of global manufacturers are already exporting cars from the country that meet global safety standards, it won't be too difficult for automakers to adapt to more stringent safety levels.
The eye opening Global NCAP crash tests last year revealed most popular of Indian cars failed miserably with a 0 star rating as the list included the Maruti Alto, Swift, Hyundai i10, Datsun GO, Volkswagen Polo and Ford Figo. The latter two though managed to have better structural rigidity over other vehicles and the Polo scored 4 stars later as Volkswagen made airbags as standard on all variants.
The problem here is the reluctance of car makers and the lack of government intervention to enforce automakers to adapt to higher safety standards. Nonetheless, there have been proposals of India getting its own BNVSAP crash test standards from 2017, but it isn't sure if they will match global norms. We now await a reply from SIAM to Global NCAP on the matter.
Source – AutocarPro.in