Harley-Davidson Fat Boy & Softail Classic Price Cut
Harley-Davidson Fat Boy and Softail prices cut by up to Rs. 2.5 lakhs.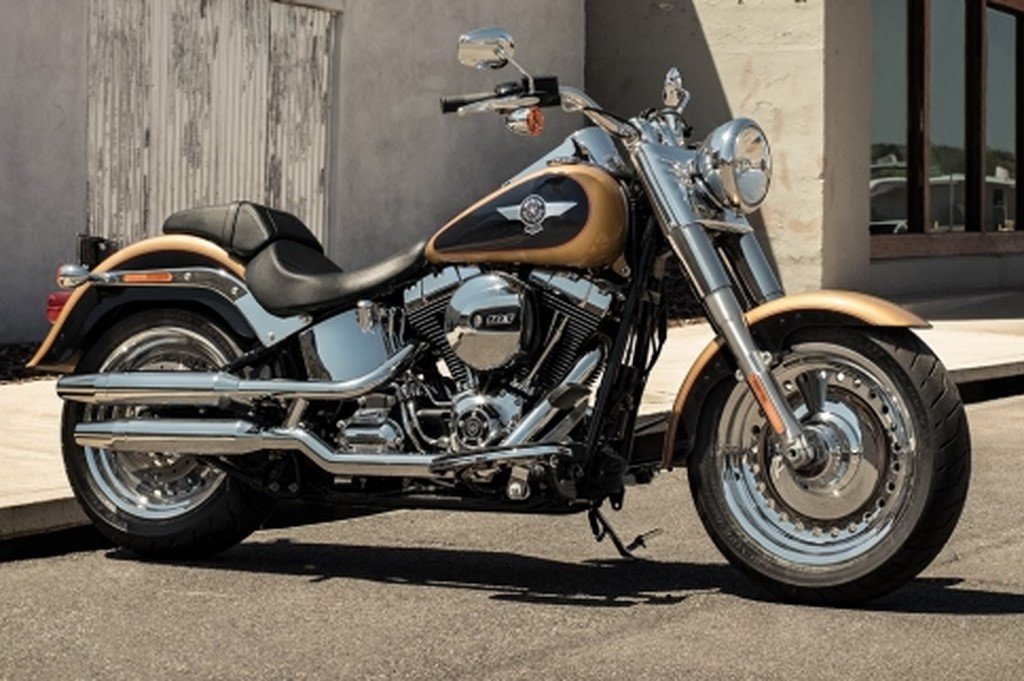 Harley-Davidson has announced price cuts on its Fat Boy and Heritage Softail Classic models in India. The revised and new prices are effective from 1st September 2017 and are applicable only on the 2017 models.
The Fat Boy which was previously priced at Rs. 17,01,000/- is now available for Rs. 14,99,990/-, getting a price cut of Rs. 2.02 lakhs. The Heritage Softail Classic which was earlier priced at Rs. 18,50,000/- is now available for Rs. 15,99,990/-, getting a price cut of Rs. 2.51 lakhs (all prices ex-showroom, Delhi).
Both the Fat Boy and Heritage Softail Classic are powered by an air-cooled, Twin Cam 103B engine that puts out 124 Nm of torque. This high output Twin Cam motor sends power to the rear wheels via a 6-speed gearbox. Both the bikes have a fuel-tank capacity of 18.9-litres. While the Fat Boy weighs 333 kgs, the Heritage Softail Classic tips the scale at 347 kgs.
This price reduction will enable the brand to reach to a wider section of customers. In the month of July 2017, Harley-Davidson sold 9 units of the Fat Boy while the Heritage Softail managed to find just one buyer. Harley-Davidson Finance enables an enthusiast to own a Harley bike through the exclusive Bullet EMI scheme which involves reduced monthly payments in the form of EMIs and a lump sum amount paid once or multiple times each year as per the terms of the loan availed.
Harley-Davidson Fat Boy & Softail Classic Price Cut
– Harley-Davidson announces price cuts on the Fat Boy and Softail Classic
– The Fat Boy is now available for Rs. 14,99,990/-
– The Heritage Softail Classic is now cheaper by Rs. 2.51 lakhs