Hema Malini's Mercedes S-Class Crashes With Maruti Alto
Another case of a German car crashing against an Indo-Japanese vehicle where the latter proved to lack in safety yet again. Hema Malini's driver has been arrested for rash and negligent driving.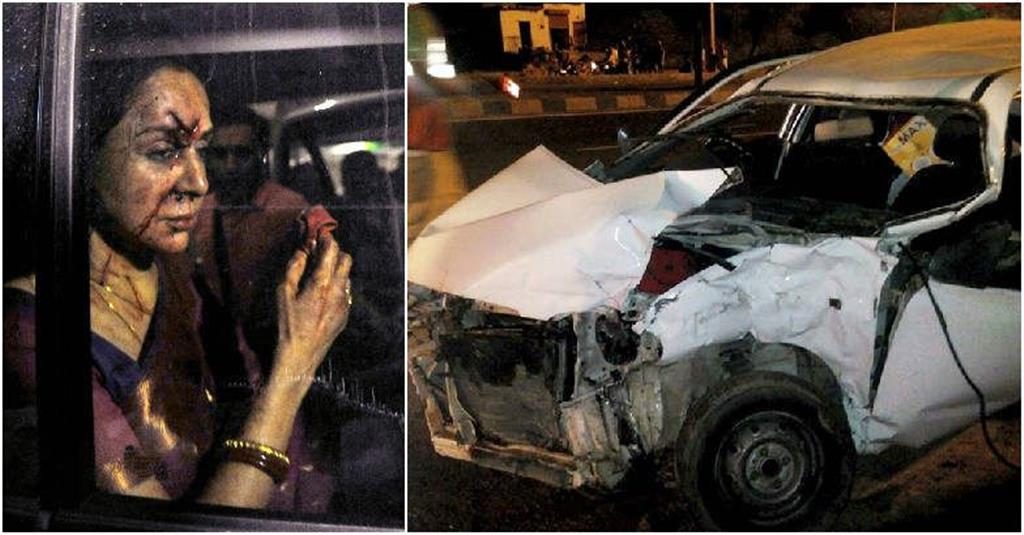 Bollywood actress and BJP MP Hema Malini was travelling in her Mercedes S-Class (previous generation W221) in Dausa, Rajasthan when the luxo barge banged into a Maruti Alto. The actress was seated in the back seat and suffered injuries on her head, legs and back. The Maruti Alto got completely mangled. It was carrying four adult occupants and a girl child. The child died due to the impact while the others are being treated for their injuries. A doctor took all the injured to a government hospital in Dausa in his vehicle while Hema Malini was taken to Fortis hospital.
While other mainstream media is focusing on the actress, let us analyse how much damage occurred due to poor safety of the Alto and also the actress not wearing seatbelts in the S-Class. The Maruti Alto is already an unsafe car (as per Global NCAP crash tests it got 0 stars in safety) and it doesn't get airbags and ABS. Looking at the way the car has mangled, it is very likely that the deceased girl was sitting at the front, on the passenger's lap and this is a very common practice happening all across the country. The Mercedes S-Class is one of the safest vehicles around and yet the actress got injured. It is highly likely that she wasn't belted in the rear seat and her head banged against the back of the front seat due to the force of the impact.
We really hope people learn a lesson or two from such incidents. While manufacturers are now making airbags and ABS standard in their vehicles slowly, it is our duty also to make sure that we follow safety rules and make others follow them. We at MotorBeam cringe at the thought of how people wear seat belts and helmets just for the sake of saving themselves from a Rs. 100/- fine without understanding that they are doing this for their own safety.