Mahindra's New Ad Compares 2-Wheelers With Cars [Video]
Mahindra is going on the offensive with the Centuro motorcycle and Gusto scooter by comparing the two with cars. Their new ad equates the features and advantages of Mahindra two-wheelers over traditional cars.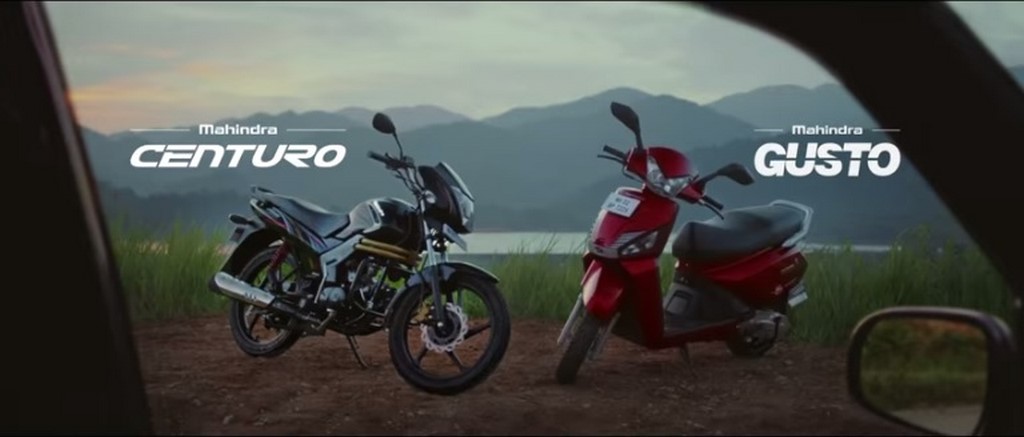 Mahindra has never really got going in the two-wheeler segment as compared to the success of other manufacturers in the commuter segment including the likes of market leader Hero, Bajaj, Honda, Yamaha and others. Mahindra has always been slow when it comes to upgrading its products or in even launching the same in the market (everyone knows about the 5-year old Mojo right?). Anyhow, the company's offerings are relatively feature-loaded as compared to its rivals and the main aspect that Mahindra's bikes and scooters can boast about is value for money.
Two-wheelers coming out from the Mumbai based manufacturer have always been feature rich. In its new advertisement, Mahindra is seen comparing the Centuro and Gusto with the likes of cars. Though the idea seems to be ridiculous when one hears it first, the commercial seems to be pulled of well. In the ad, the Centuro motorcycle brags about its stylish flip key which is generally found only in cars (the Honda City in the ad which doesn't have a flip key in real). Next comes the adjustable seat height feature found on the Gusto which helps riders of varying heights. After this, the general advantage of two-wheelers zipping through traffic jams and through narrow rough terrains has been highlighted in the TV commercial.
At the moment, Mahindra only retails three products in the market – Centuro, Gusto and the Rodeo. This is not the first time that Mahindra has come up with new ideas for marketing its products, but the new advertisement is definitely a bit superficial. Though the benefits of travelling in a car cannot be compared to that of two-wheelers, nevertheless, there is that unexplained special felling of riding on two wheels that attracts many out there.
Catch All The Latest Videos, Subscribe To