Hennessey Venom GT Bags Fastest Production Car Record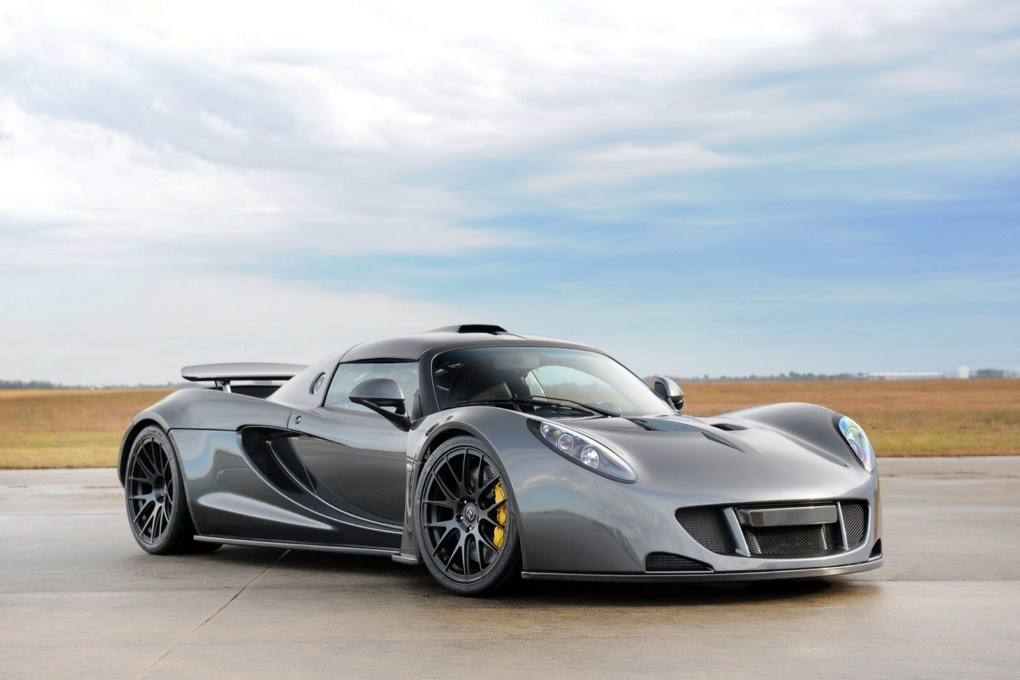 There's a new fastest production car in the world and it is the Hennessey Venom GT which was awarded the title by the Guinness World Records on 21st January 2013. This super sportscar is manufactured by Hennessey Performance Engineering and was launched in the year 2010. The Venom GT was awarded the fastest two-seater production car title for achieving a 0-300 km/hr mark in an average 13.63 seconds, which is simply stunning.
The test run was conducted in the presence of Guinness officials in Houston, Texas where the Hennessey Venom GT made two runs in the opposite direction within a span of one hour. The first run was completed in 13.18 seconds with 6.4 km/hr tailwind while the second sprint was achieved in 14.08 seconds with 9.7 km/hr headwind. Thus an average of the two runs accounts to a 0-300 km/hr in 13.63 seconds. Blisteringly quick, isn't it?
[youtube:http://www.youtube.com/watch?&v=axnaDlUHkGA 540 375]
The Hennessey Venom GT gets its power from a 7.0-litre V8 twin turbocharged engine which produces a peak power of 1244 BHP and a torque of 1155 Nm. The Venom GT, at the speed run, also achieved an unofficial record of 0-200 mph (321.8 km/hr) in 14.51 seconds which was previously held for 17.68 seconds by the Koenigsegg Agera R. The Guinness guidelines permit speed recording only in kilometres and not miles and hence this feat is not being accounted for. Hennessey Performance will be manufacturing a total 29 of these fast cars valued at about $1.2 million.