Hennessey Venom GT Headed To India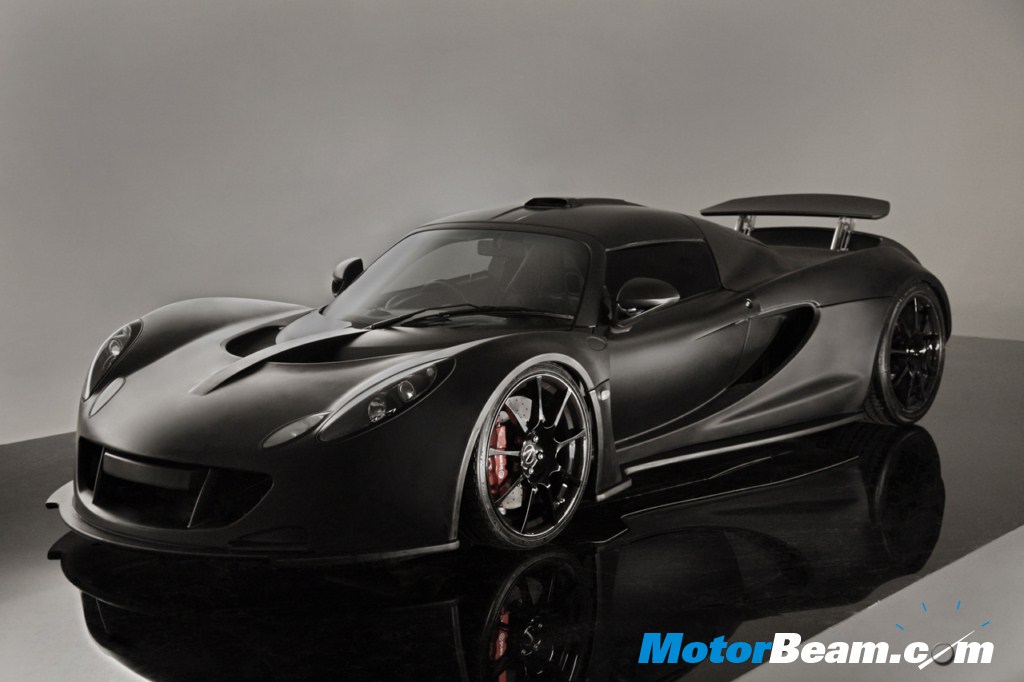 Hennessey Performance Engineering has contracted DiMora Motorcar to be the exclusive distributor in the Middle East and India for the new Venom GT and other vehicles from the company. The Venom GT is based upon the Lotus Elise and combines a high-tech, lightweight British chassis with a American mid mounted 6.2 liter LS9 V8 twin turbo-ed engine from GM. Power will be available in either 725, 1,000 or 1200 horsepower variants (depending on how much you need or how much you can tame). Prices start at $600,000/- Production is limited to just 10 vehicles per year and the company already has orders for 4 Venom GT's.
Hennessey plans to manage power output by using a programmable traction control system. CFD (computational fluid dynamic) tested bodywork and down force will also help keep the Venom stable at speed. An active aero system with adjustable rear wing will deploy under varying conditions on both the road and racetrack. An adjustable suspension system will allow ride height adjustments according to speed and driving conditions. Finally, power will be put to the ground via massive Michelin PS2 tires at all four corners.
[youtube:http://www.youtube.com/watch?v=lnsJapPC74g 540 375]