Hero Electric Photon Launched, Priced At Rs. 54,110/-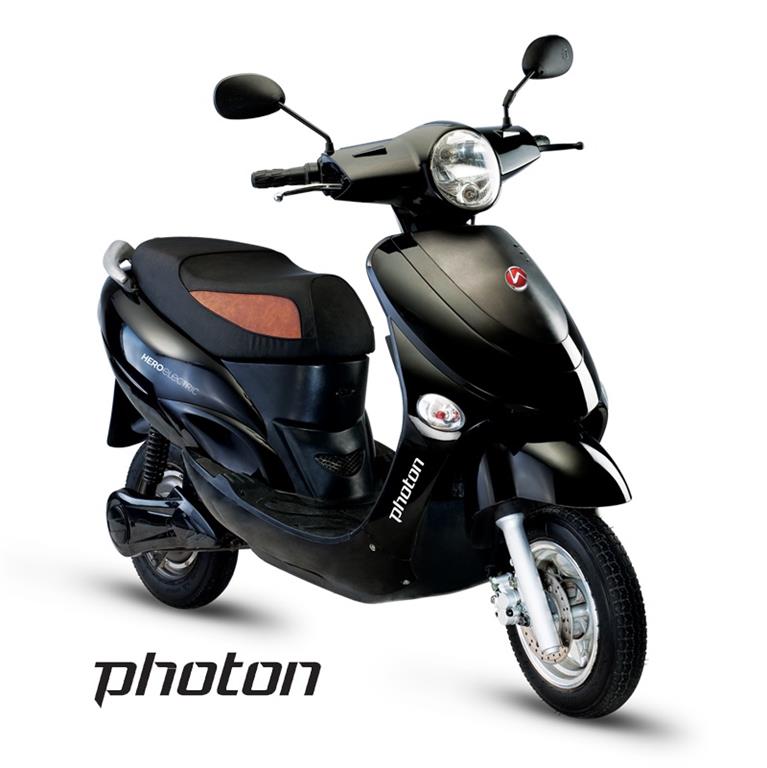 Earlier this year, Hero Electric announced the Photon, which is a high speed electric scooter designed to provide great performance while also scoring good on the economy front. There was a lot of interest generated in the product and now after months of waiting, Hero has finally launched the Photon at a price of Rs. 54,110/- (ex-showroom, Delhi). It is targeted at buyers based across all age groups such as students, working professionals, women and senior citizens. Since banks do not provide loans for electric scooters, Hero Electric dealers themselves will offer finance for a tenure of eight months. The company will also offer a Battery EMI scheme within 24 months of purchase through the Super Saver Battery Scheme.
The Hero Photon has come out after years of research and development. It comes with a high magnetic flux with 46 magnetic poles which help generate high power and torque. The high torque will come in really useful while accelerating from slopes. The Photon comes with an AGM VRLA battery which consists of a patented electrolyte that has a very low internal resistance. The DC motor is a brushless type with water-proof capability and it produces almost negligible noise. The Photon's top speed is limited to 45 km/hr. In the power mode, the scooter will run for 50 kms and the economy mode will make the battery last for a good 80 kms.
The Hero Photon gets a multi-stage intelligent charger with in-built memory that regulates the charge based on the battery's condition. For extra safety, it gets a small circuit breaker and also for battery charge conservation if the bike is going to stay stationary for a long duration. The Photon also gets a fire-resistant wiring harness. Other electric bikes like the Yo Bike do not require the rider to have a riding license or a registration number but the Hero Photon will necessitate the rider to carry a valid 2-wheeler riding license and the scooter will also have to be registered with the nearest RTO.