Hero MotoCorp Online Popularity Is The Highest
According to study by a video intelligence company Vidooly, Hero Motocorp is the most popular auto brand on online in India.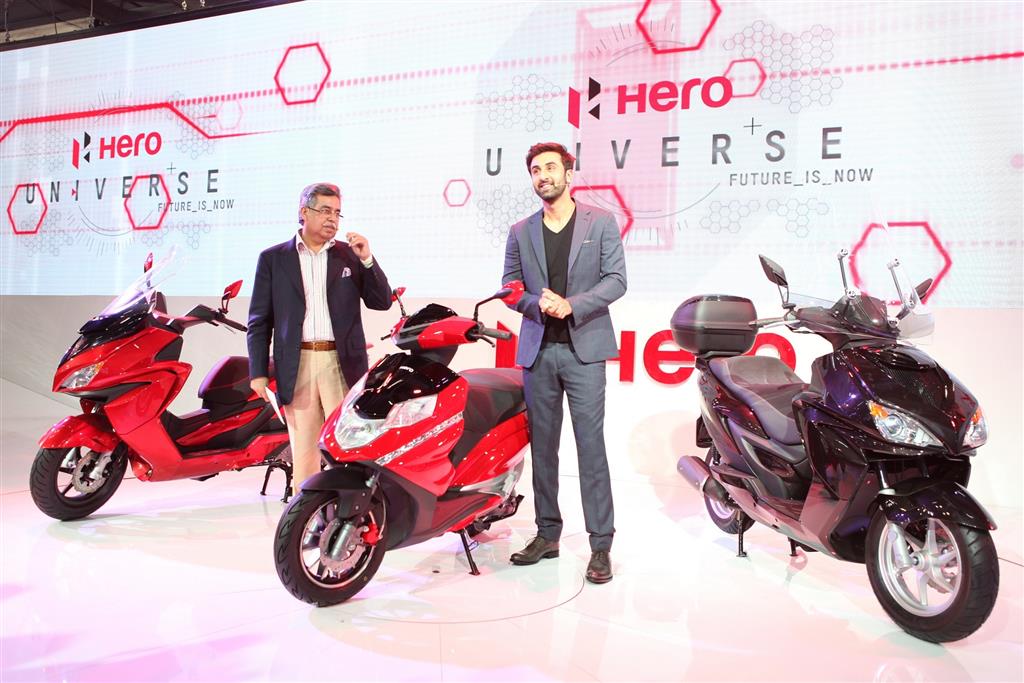 Vidooly, a video statistics company, conducted a study among 19 leading automakers India. 13 car brands including Maruti, BMW, Mercedes, Audi, Mahindra, Honda, Hyundai, Renault, Ford, Chevrolet, Volkswagen, Toyota, Datsun, and 6 bike brands such as Bajaj Auto, TVS, Suzuki, Yamaha, Hero MotoCorp and Honda 2-wheelers were studied.
The company concluded that Hero MotoCorp has the highest online popularity among all car and bike manufacturers in India. Audi India is the 2nd most popular automaker with an average of 5.24 lakh views across social media. Chevrolet is third with an average of 4.14 lakh views across social media. Mahindra and BMW take the 4th and 5th position with an average of 1.79 lakh views and 1.65 lakh views online respectively.
Nishant Radia, CMO and Co-Founder of Vidooly said, "YouTube is becoming the platform of choice for automakers to engage young buyers. As evident from the study, the Indian market is primarily focused on 2-wheelers hence reviews of bikes and the biking category tops four wheeler brands. Auto brands are also grabbing newer platforms like Instagram, Snapchat and Periscope to advertise and catch the attention of potential buyers."
As per the study, YouTube is followed by Facebook, Twitter and Instagram for content sharing by automakers India. Automakers are using both short form and long form content to attract buyers covering different age groups. Companies are also using odd marketing strategies by engaging with online celebrities, social media influencers and YouTubers for their marketing.
Google states that Indians spent over 400,000 hours watching YouTube ads this year. After United States, India is Facebook's second largest market. Following these trends, auto manufacturers are increasingly taking benefit of digital video platforms to tell their stories.
Hero MotoCorp Online Popularity Is The Highest
– YouTube is the most popular online content sharing platform
– Hero Motocorp is the most popular auto manufacturer in India
– Indians spent 400,000 hours watching YouTube adds this year
– After United States, India is Facebook's second largest market