Hero MotoCorp's Tech Partner EBR Ceases Operations, Goes Bankrupt
Despite the massive $25 million funding from Hero MotoCorp, it wasn't enough to sustain EBR's operations as the company is seeking Chapter 128 protection, i.e. bankruptcy protection.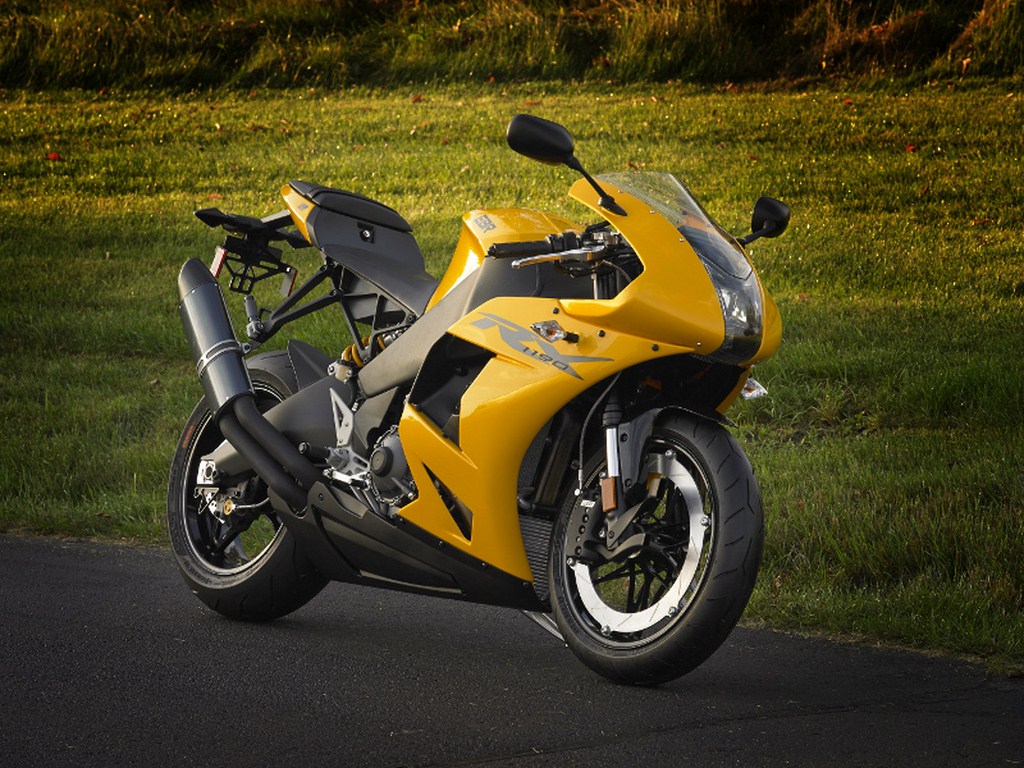 In a shocking piece of news coming from the US, Hero MotoCorp's technical partner Erik Buell Racing (EBR) has filed for bankruptcy as it closed doors at its East Troy, Wisconsin facility laying off 126 employees (it also shut its website). EBR reportedly has a debt of over $20 million (around Rs. 125 crores) and is seeking Chapter 128 or bankruptcy protection from its creditors. The news surely comes as disappointing as the company had resurrected from the ashes back in 2009 after Harley-Davidson's closure of Buell Motorcycles.
After finding limited funding domestically and with Erik Buell make his own investments into the company, EBR received a major boost when Hero MotoCorp found potential in the American manufacturer and bought a 49.2 percent stake in July 2013, investing $25 million (Rs. 150 crores) that helped keep its operations afloat. This significant investment was extremely important as EBR's lagging projects made exceptional progress with the 1190RX superbike making its debut in 2014 followed by its street-fighter version, the 1190SX.
While EBR managed to do well on the racing circuit, sales of its new models did not pan out as hoped and failed to bring in the needed investment to keep the operations afloat. Hopes of additional investment from Hero did not work out either for the American manufacturer. EBR was also a key development partner in Hero's future range of products including the much talked about HX250R. In addition, the manufacturer was expected to be the Indian auto giant's big ticket to Europe and North American markets as the former would act as a distribution partner for Hero, creating a joint marketing network.
Having filed for bankruptcy, EBR is seeking protection from its creditors till it gets back on its feet and is able to pay off the debts, indicating that it just might not be the end of the company as yet. It surely does come as a blow to Hero MotoCorp's long term plans with the manufacturer. Issuing a statement, Erik Buell said that –
"The turn we recently took after we thought we were moving forward, was unexpected. We thought we had secured funding, but in the end, we were not able to get the funding in place. Therefore we need to do the best we can under the circumstances for all parties in interest."
Hero released a statement – "Hero MotoCorp, with strong in-house R&D capabilities, remains confident that its future product line-up would not be affected despite EBR ceasing operations"
Some Interesting Pointers –
– Buell Motorcycle Company was started by Erik Buell in 1983, an ex-Harley-Davidson engineer.
– Harley bought 49% stake in Buell in 1993.
– Harley took over Buell in 1996.
– Harley axed Buell products in 2009.
– Harley-Davidson and Buell launched Erik Buell Racing in 2009.
– In July 2013, Hero invested Rs. 150 crores in EBR and took over 49.2% stake in the company.
– Hero has spent more on Tiger Woods (Rs. 250 crores) than on EBR (Rs. 150 crores).
– Without EBR, Hero's global plans go for a toss.
– EBR can also be credited to ruining the Karizma twins.
– Hero showcased EBR products in India at the 2014 Auto Expo.
– Team Hero EBR have participated in the Superbike World Championship.
– Hero clarifies that the closure of EBR won't have an impact on their R&D or future lineup, time will tell.
– India's largest automaker is coming up with its R&D centre in Rajasthan with 600 engineers.
– Hero is likely to get a hold on EBR's technologies and patents as a part owner.
– Hero shares fell by almost 2% today.
– EBR is majorly responsible for the HX250R and the Hastur, the later is unlikely to ever make it to production.