HIRIKO – A Concept Of Urban Mobility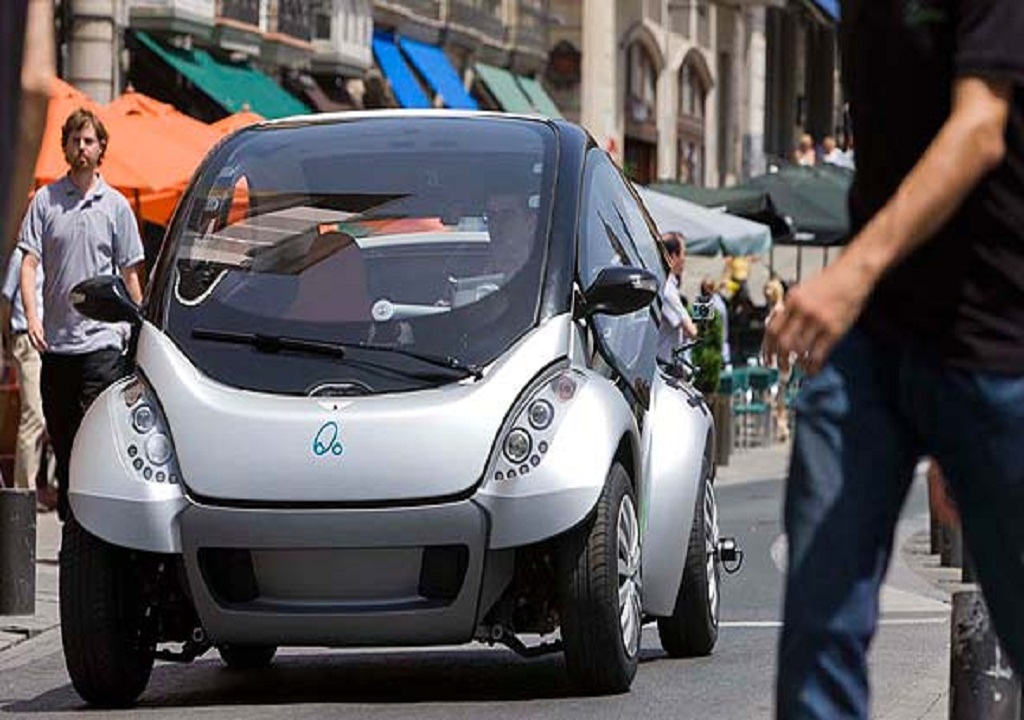 An idea from late William J. Mitchell and his Smart Cities Research Group at the MIT Media Lab has resulted in a concept finally. The project which started in the year 2003 and named as MIT car is now known as the City Car project. The commercial development however, started in the year 2010 by the Spanish consortium Hiriko Driving Mobility. Finally, in 2012, the production prototype of the now called Hiriko Fold was unveiled. Hiriko features the variable wheelbase concept which first debuted in the 1992 Renault Zoom concept car.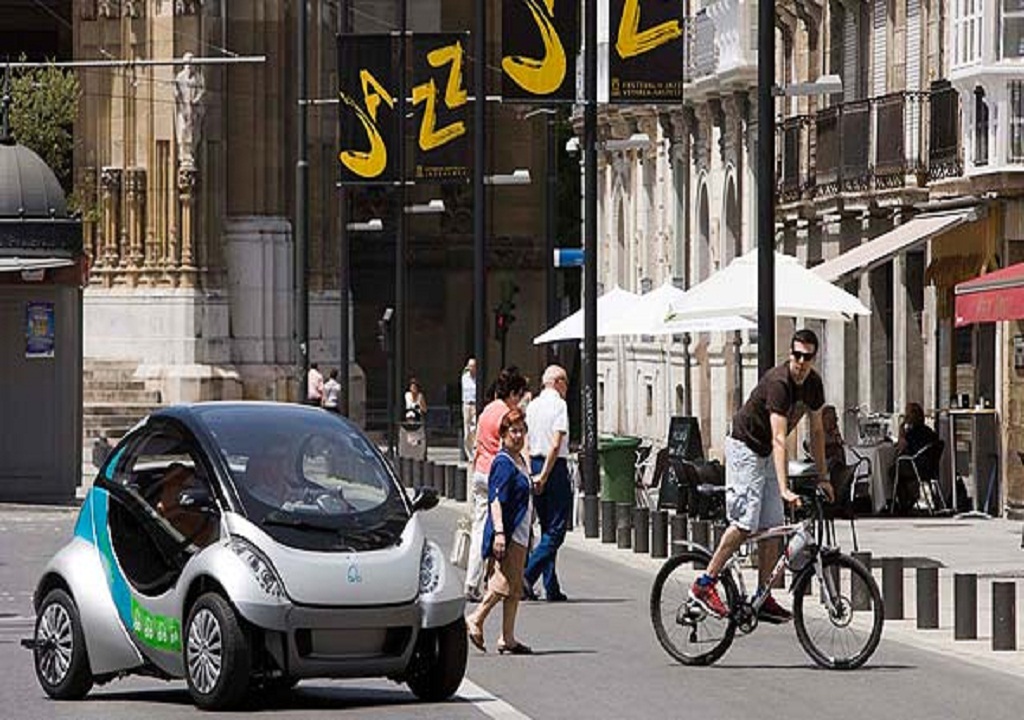 The name Hiriko comes from the Basque (Hiriko Driving Mobility consortium is located in the Basque Country) word for 'urban' or 'from the city'. Hiriko is small, folding two-seat urban electric car, which would come in three versions, namely, the Fold, a micro-car, the Alai, a convertible, and the Laga, a small truck. The vehicle can be used for short distances. Already, the production has started where, on a trial basis 20 pre-production units are being manufactured that would hit the roads by early 2013. These demonstrator vehicles will be used for testing and displays. The vehicles would be launched at a price of approximately US $16,400.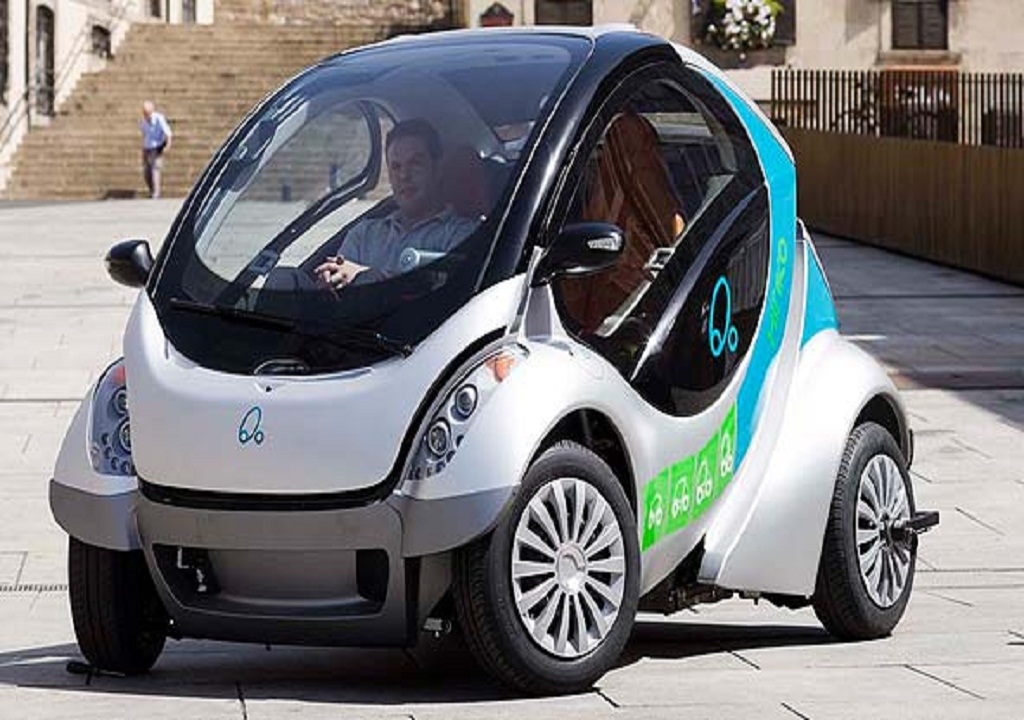 Talking about the specifications, this micro-car is an all electric vehicle that will be powered by lithium-ion battery. The complete battery cycle will give a range of 120 Km. The four wheels will house the drive motors and will have an electronically controlled maximum speed of 50 km/hr. The micro-car would weigh less than 500 Kg with an extended length of 2.5-metres. Its hinged body allows the micro-car to retract its front and rear modules. This helps in folding of the Hiriko upwards to 1.5-metres for easy parking. Each of the four wheels have the capability to turn 60-degrees right or left. This helps in movement of the car sideways which in turn aids parallel parking with ease.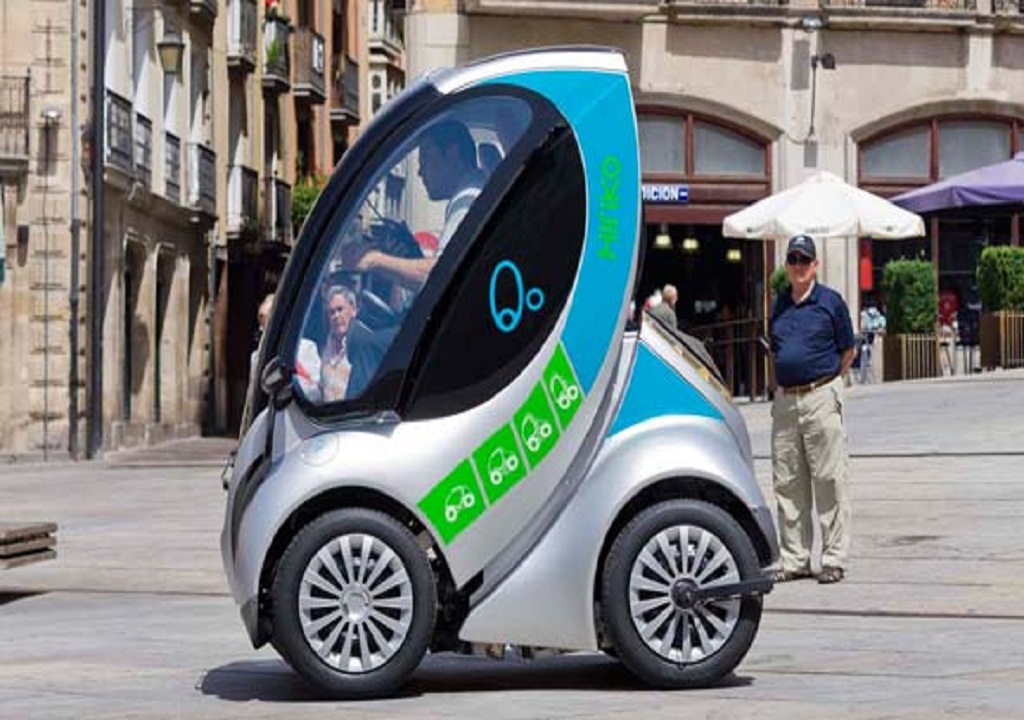 The battery pack of the car is located on the vehicle's floor. This results in a low centre of gravity. Hiriko does not come with doors. The driver or the passenger will have to clamber through the front hatch which also houses the windshield. One would not find the traditional steering wheel or the brakes. Instead, these are replaced by a device which looks similar to and airplane's yoke. It is simple to operate. The driver will have to push the control stick forward to speed up the car and pull it back to reduce the speed. One will have to turn the control stick right or left to take the turns. Well, now that looks like playing a video game isn't it?