Honda BR-V Long Term Review – First Report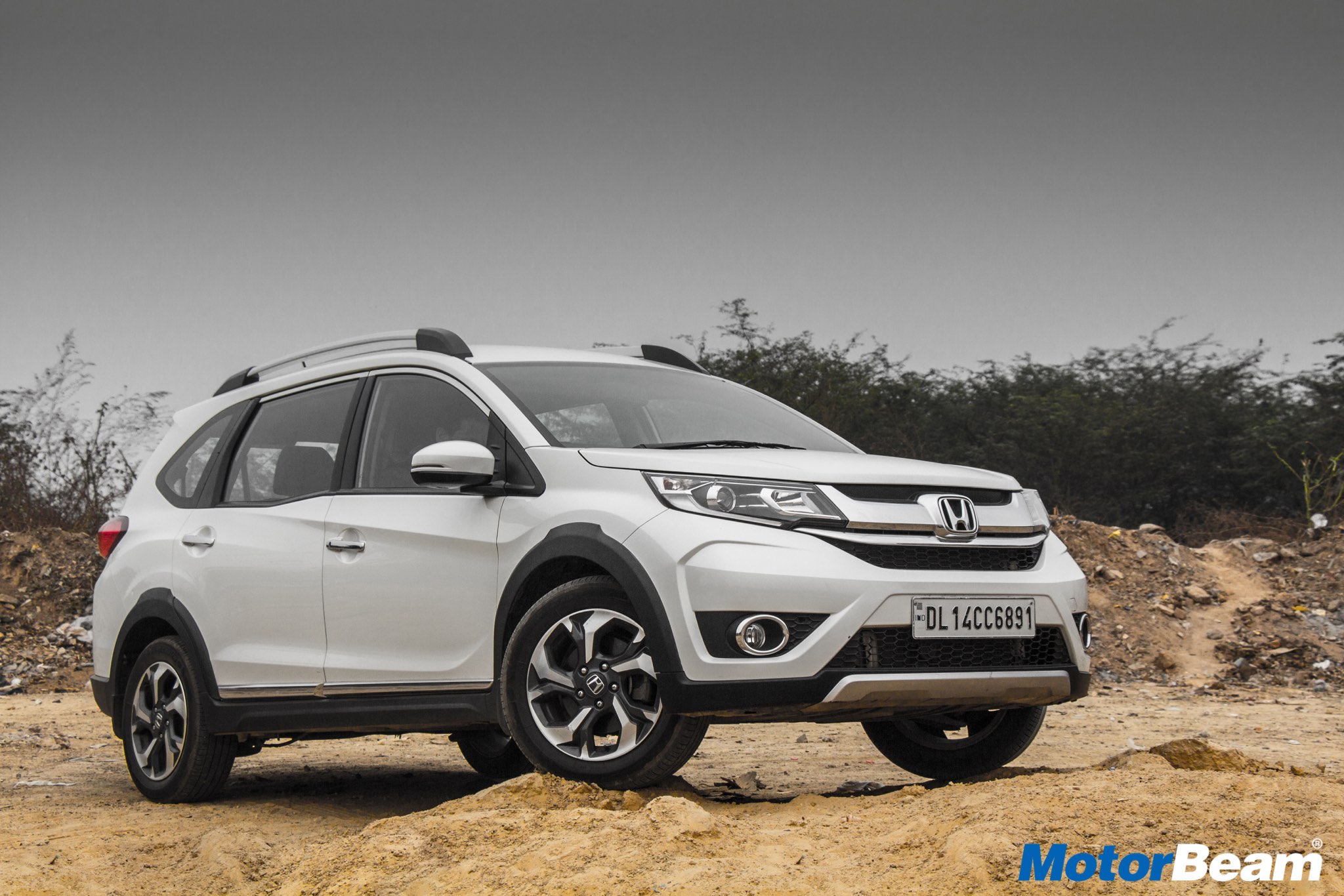 Honda BR-V Long Term Review
The Honda BR-V is in the territory of compact SUVs having an advantage of 7 seat practicality
So I had the Honda Mobilio a couple of years back in our long term fleet and I had no issues driving it. The only thing that I had in my mind was the weird image of me driving around a 7-seater MPV alone with the other 6 seats empty most of the time. Now, after all this while when the BR-V was scheduled to come my way, I wasn't much excited about it as those thoughts came back to my mind because the BR-V is essentially an improved version of the Mobilio.
Honda sent us a range topping white BR-V and when it arrived at our place, the first glance made me say "not bad". The BR-V actually doesn't look that MPVish in the white colour and additionally, those shiny alloys and some sharp design elements up front makes it look quite upright unlike the Mobilio. Yes, if you look at it from the dead side profile, it might end up giving some MPV cues and that's because of the longish wheelbase. Otherwise the Honda BR-V is a much more pleasant looking 7-seater than the Mobilio and I really don't feel that embarrassed driving a 7-seater alone around town.
The interiors of the BR-V are also more presentable and look youthful unlike the Brio borrowed dashboard in the other siblings. You now get an all-black theme with good quality leatherette seats. The dashboard gets black and grey tones with silver accents in between. The steering is borrowed from the Civic, which looks really cool and feels great to hold. So the overall aesthetics are up to the mark and I have no complaints on the styling front but what about practicality and day to day usage?
Lack of crucial features in the BR-V is a letdown for me, specially while parking because this rather long 7-seater doesn't get a rear parking camera, not even parking sensors. Sometimes it gets quite risky to park in tight spots even if there is enough space. Also, the infotainment system is very basic lacking a touchscreen and navigation system in 2017, which even the Mobilio had! Some of the dealers offer these features as accessories and it's high time that Honda comes up with such necessary features as standard on the top-of-the line variants at least.