Honda Brio Based Compact SUV Rendered, Set For 2015 Unveil
The Honda Brio based compact SUV will be rivaling the Ford EcoSport in the segment and will be powered by the 1.5-litre petrol and diesel engines options from the City sedan.
While the Vezel was Honda's answer in the compact SUV space, the Japanese automaker decided not to bring the model to India and other emerging markets and restrict the model only to developed nations. Instead, emerging markets will get a new compact SUV based on the Brio platform that will rival compact SUVs in the segment. Now, a new rendering of the Brio based compact SUV has surfaced online that was featured on Car & Driver Brazil's cover page and is being called as a Ford EcoSport competitor. A purpose built SUV on the Brio platform, the model takes heavy influence from the bigger CR-V in the manufacturer's lineup.
The rear three-quarters showcase the CR-V inspired tail lights, a tapered rear-quarter glass and a lower entry-point to the boot. The Vezel also sports similar design elements at the rear, hinting towards a similarly proportioned SUV based on the Brio platform. The front on the other hand is expected to be more on the lines of the Amaze and Mobilio. While the Vezel is built on a much better City platform, the model would be too expensive to manufacture in India and the company will not be able to price it competitively. Hence, underpinning the model on the Brio platform meant better economies of scale for the company as well as a competitively priced product.
The Brio based compact SUV will be using the 1.5-litre i-VTEC petrol and i-DTEC diesel engines from the City sedan. The SUV is likely to be priced from Rs. 6.5 lakh going up to Rs. 11 lakhs and could also come with the sporty RS version that is available on the Moblio MPV. Competing in the highly popular compact SUV space, the Brio based SUV will rival the Ford EcoSport, Renault Duster, Nissan Terrano and a plethora of upcoming compact SUVs scheduled to hit the market next year. The Vezel on the other hand is sold in markets like Japan and has been christened as the HR-V for the US, Europe and Indonesian markets. The Brio based SUV is expected in India by 2016.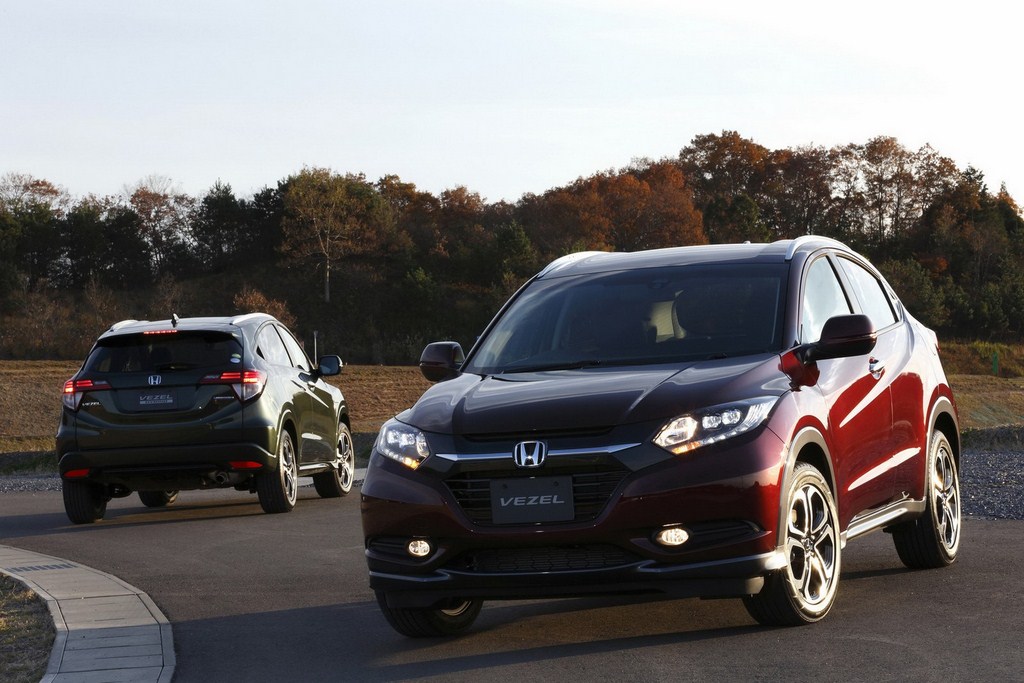 Source – Car and Driver Brazil