Honda CBR150R Ownership Report By Jomin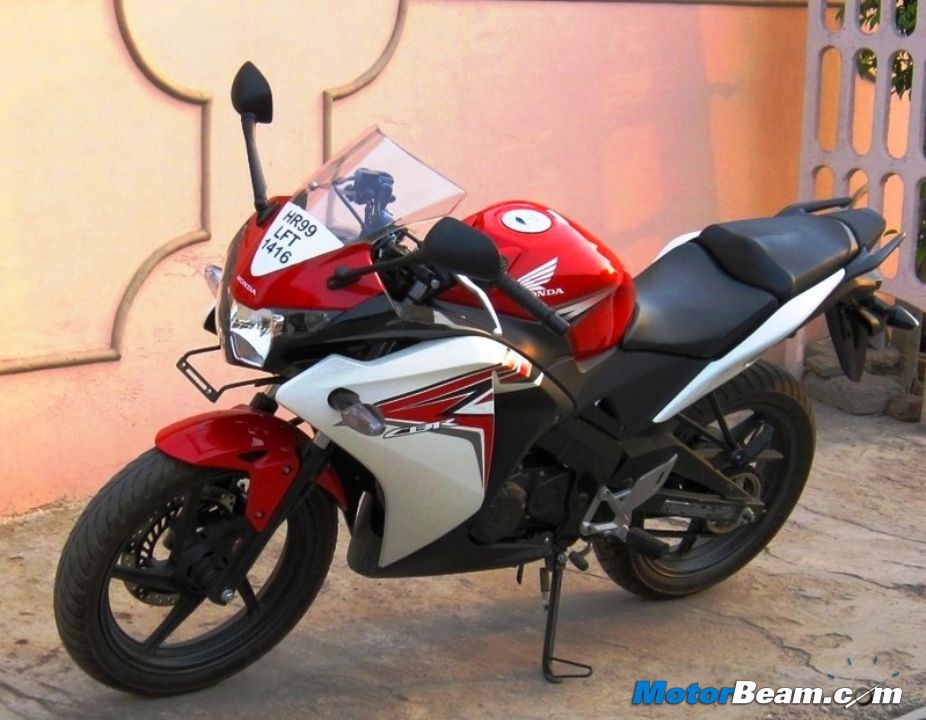 Honda has started deliveries of the CBR150R and avid MotorBeam reader Jomin Dolges has already got his bike in Faridabad. He has upgraded from the Bajaj Pulsar 150 and occasionally rides his cousin's Honda Unicorn. Jomin has put in some kilometers on his CBR150R and has shared his initial ownership experience with us. He will send us a more detailed report once he does the first service of the bike. Over to Jomin.
From most of the angles it looks like the Honda CBR250R. The alloys and the engine get the black treatment and it definitely looks good. The build quality is very good. Panels are also good with decent finish and no panel gaps. The exhaust has short design but the exhaust note is a bit metallic at idle and I think it does not match with the nature of the bike. The one thing that I am really disappointed with is the cheap switch gear. It is directly taken from the CB Stunner. So are the foot pegs. The CBR150R doesn't have a pass light switch and even an engine kill switch. I don't know why Honda avoids these simple and important items in such a costly motorcycle. I have asked the showroom guys about the possibility of changing the switchgear, but they said it may void the warranty.
Both seats are soft and comfortable, but don't know much about the ride comfort of the pillion. As per my wife, it is smooth compared to the Pulsar. Riding position is very sporty and comfortable. One thing that I have noted is that even at idle, the RPM is a bit high. (around 2000 RPM). Quality of tires and brakes are pretty good and gives me confidence in corners. Suspension is also doing its job well and it never lost the balance while passing through the bumps.
The CBR150R revs easily and and is eager to race to high revvs because of the short stroke engine. It picks up speed quite fast especially in 5th and 6th gears and till now I haven't riden above 60 km/h. It is very tough to keep the bike under 60 km/h on open roads. It doesn't knock even at a 20 km/h in 3rd gear. But while crossing the bumps sometimes I need to downshift to first gear. I can feel the lack of pull in second gear. Engine is really smoother than the Yamaha R15. The gearbox is pretty sharp, but sometimes I find it a little tough while shifting down. Handling is superb and I can ride it smoothly even through the heavy morning traffic. I can't feel the weight of the bike may be because of the position of handle, foot pegs and seat.
It comes with an orange backlit digital meter which is clear and bright and shows the fuel tank status, turn indicators, speed, odometer, temperature and an analogue tachometer. Honda says the cooling fan will start at 104 degree (4 bars in temperature indicator in the console), but till now it never reached 4 bars. Initially it had a problem that the fan did not work even at 110 degrees. Only because of this the Honda dealership delayed the delivery by 4 days. It comes with very basic tool kit with just two spanners and a screwdriver and one allen key (for the panels). These are my first observations and experiences and I will share a more detailed report once I put in more kms on my Honda CBR150R
– Jomin Dolges