Honda CBR250R Ownership Report By Raghavendra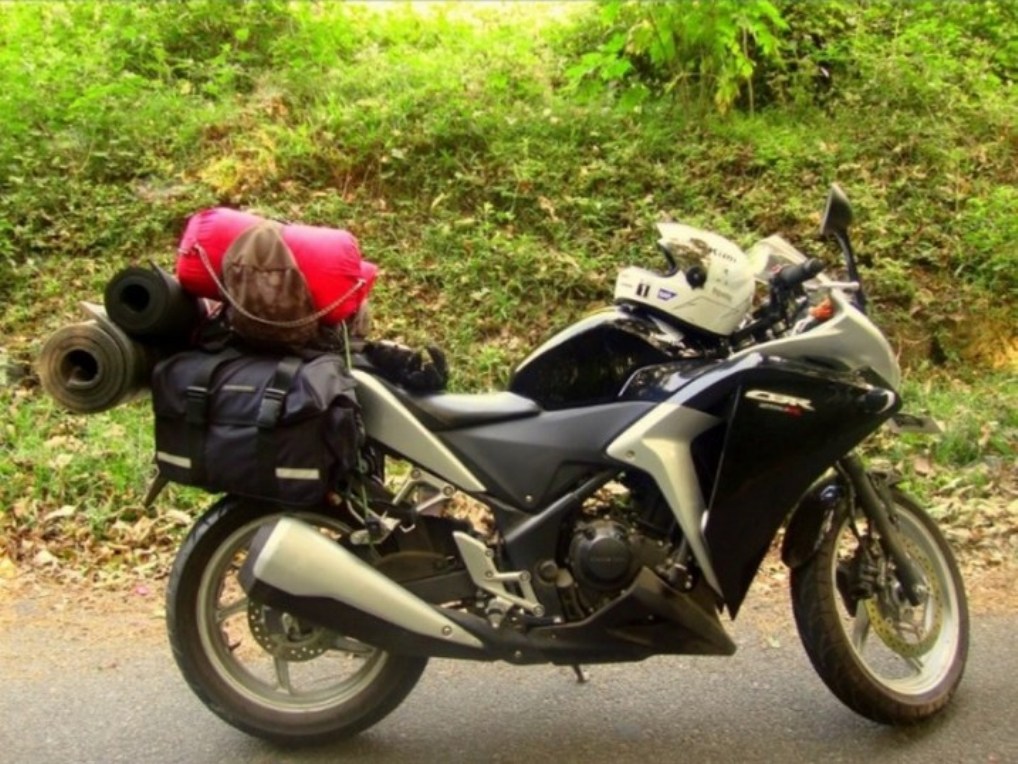 I was riding a TVS Apache RTR 180 for more than two years and did 30,000 kms mostly in the Western Ghats and in Pune city. After moving to Chennai, I wanted to upgrade to a new bike for two reasons. Firstly, I did not want to waste money in changing the registration number of my Apache and the process involved in changing the registration looked quite a pain. Next, I wanted the new bike to be vibration free because of my previous experiences with Apache in long trips. I wanted the motorcycle for daily commuting as well as for long trips.
Why the Honda CBR250R? Once I decided to buy a bike, I did test ride most of the bikes above 180cc. I chose the KTM Duke 200, Honda CBR250R, Kawasaki Ninja 250 and Thunderbird 500. Then I decided my budget to be a maximum of Rs. 2 lakhs. So, that ruled out the Ninja 250 (Rs. 3.40 lakhs on-road, Chennai) out of the list, which is still my favourite among the four. I had to leave out the Thunderbird 500 also because of vibrations when cruising at high speed. That left me with only two options, the KTM Duke 200 and Honda CBR250R. Though I liked the performance of the Duke 200, I decided to go with CBR250R for its full-faired look, refined engine and better pillion seats. In less than a year, I have done 11,000 kms on my baby CBR.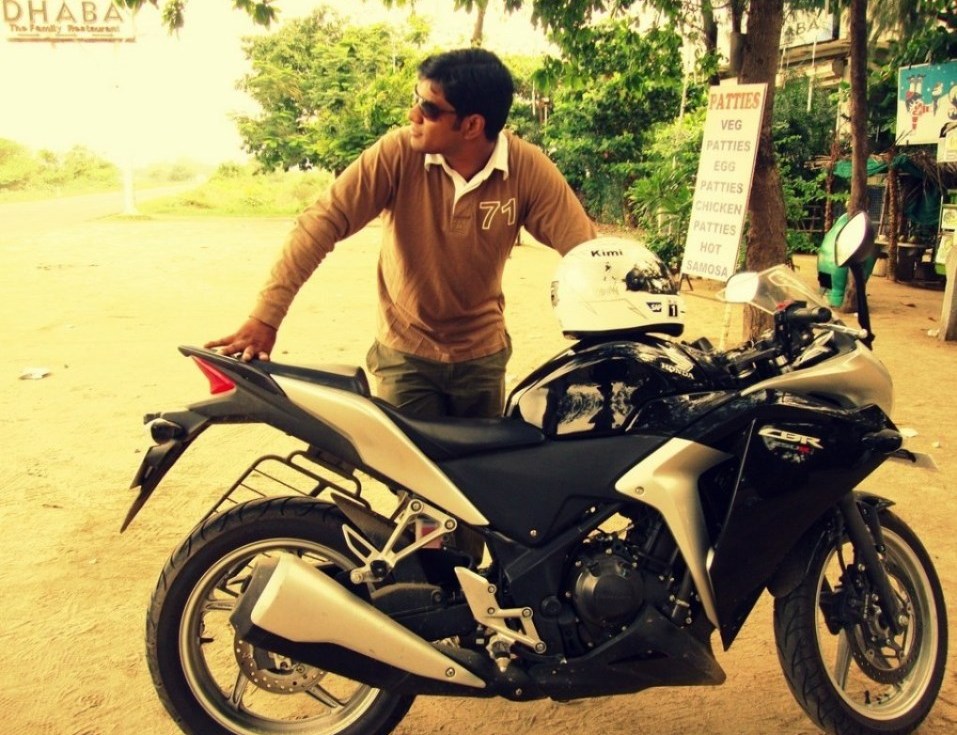 Looks, Styling and Build Quality – The Honda CBR250R does not have any stunning looks but definitely makes some heads turn when you are on the roads. It is inspired by the bigger VFR1200 though I would have preferred Honda designers got an inspiration from the CBR1000RR Fireblade. The headlights are one of the best and the high beam range is better than even some of the cars. The riding position is comfortable and the big front seats will let us opt for an upright seating position on a highway or a little bent position for city rides. On long rides, the pillion rider tends to skid towards the front from his seat but that is mainly due to the seat material which can always be changed. The build quality can definitely be improved by employing quality plastics. But my views changed when my bike fell and I went to replace the exhaust cover and a part of the fairing. It costed around Rs. 500/- each which is very nominal and Honda has balanced the quality and price quite reasonably.
Engine and Performance – The Honda CBR250R has a very refined engine and most importantly vibe-free. The gear shift is very slick but at times when we are slowing down, we need to shift two gears down for better pickup. I have hit a top speed of 155 km/hr on the Chennai – Bangalore highway, with still some juice left to be squeezed. But my helmet started vibrating when I decided to slow things down a bit. This engine, like any other engine will get set to a particular rhythm based on the rider's style. I prefer riding in high RPM which makes the engine perform better. If 100 km/hr is the maximum speed you would reach, then you are wasting CBR250R's potential.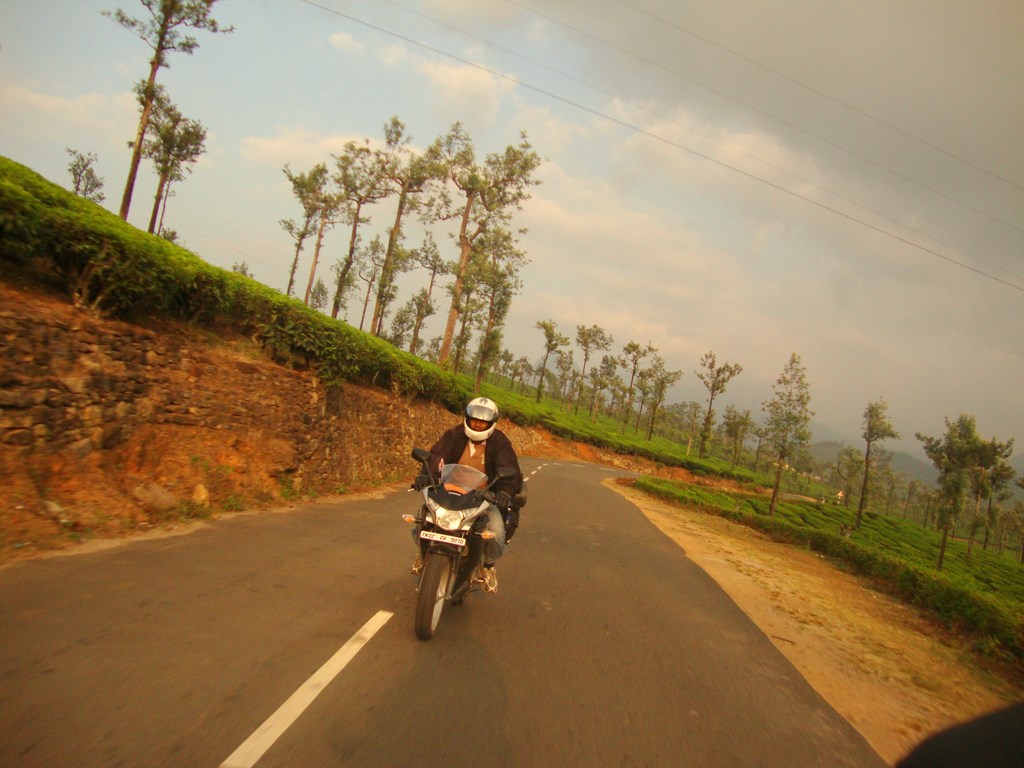 Ride, Handling and Fuel Economy – The Honda CBR250R is not a table topper in any department but it is a jack of all trades. It behaves the best in highways when touring, it can adapt to city stop-start rides and can also take a bit of off-roading. I travelled from Chennai to Munnar and covered a total of 1900 kms in 4 days. It can cruise at 120 km/hr for the whole day but I stopped every 4–5 hours, so that the engine does not get so heated up. Handling wise it is decent and the ride is never tiresome. My CBR gave a mileage of 42 km/hr on the highways and around 25 km/l in the Kerala ghat roads. Around the city, it gives an average of 29 km/l though many of my friends have told me it gives better mileage in their CBR250R. In full tank (approximately around 13-litres), the CBR250R can cover a distance of 360 kms.
Braking – I did test drive both the ABS and the non-ABS versions. I wanted to buy the ABS Honda. But I went for the non-ABS bike because of its short waiting period of two months. The ABS equipped CBR250R had a waiting period of 6 months. But till now, I have always felt confident with the brakes in both dry and wet conditions though I felt the Dunlop tyres in a friend's CBR250R offers better grip than the stock Continental tyres. Even when riding in the beach sand, the CBR250R felt relatively good, though we have to deflate the tyres a bit for better ride. Personally, I feel the ABS is a great option for new riders and is worth the money as it will save your life in those important moments.
Verdict – I am going to complete one year with my Honda CBR250R and I have absolutely no regrets in buying this machine. This is the bike which provides value for money and offers mostly everything that you need in a quarter litre bike. A Ninja 250 with a Rs. 2 lakh price would have changed the game. The CBR250R can be used as a sports bike, a long-distance tourer and as a daily commuter. It offers the best of everything at an affordable price. If anybody comes to me and asks if I can recommend this bike, it will be a BIG YES. Go for it.
Pros
* Refined engine
* Performance
* Ride quality
* Sporty looks
* Practicality it offers
Cons
* Build quality
* Side stand – expected better quality as it does not give a good support in uneven surfaces
* Horns – I have changed to BOSCH horns immediately after buying. Stock horns are a koke, like an elephant in a donkey's voice.