Honda City Converted Into A Bugatti Veyron [Updated]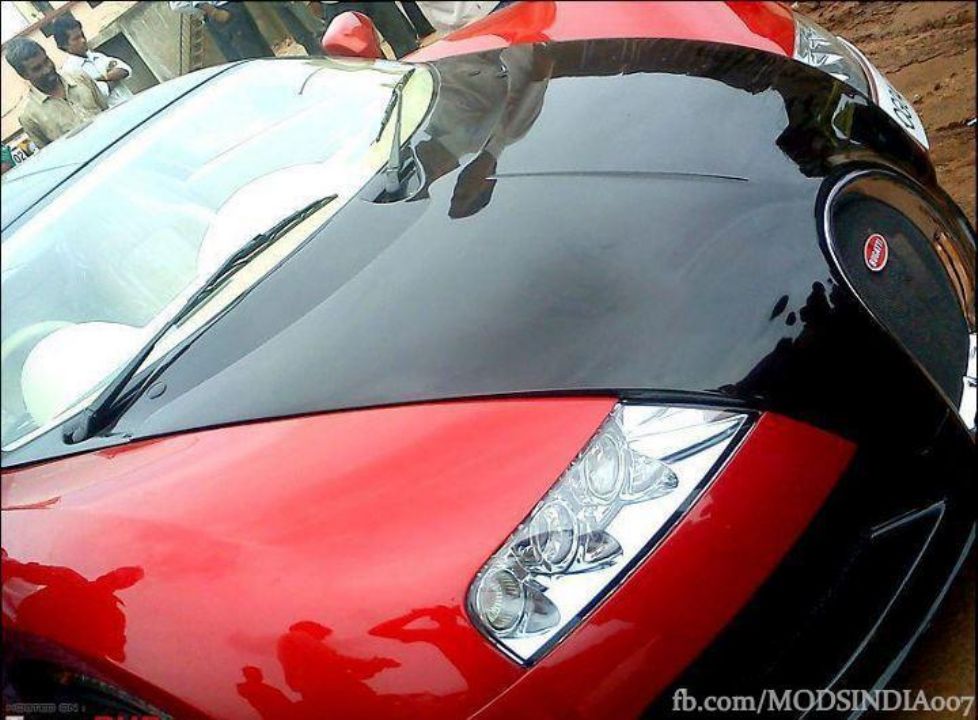 The Bugatti Veyron is one of the fastest cars in the world, acknowledged for its impressive technology (four turbos, 16-cylinders, 10 radiators et all). It is also very rare and costs a whooping Rs. 16 crore. Bugatti has launched the Veyron in India and has managed to sell close to 5 units too. The price and the limited availability put the Veyron out of the reach of almost everyone. However this hasn't deterred a Bugatti lover from driving around a Veryon look alike in Delhi. As can be seen in the above picture, the car is not a real Veyron but a replica of the 400+ km/h super car.
The Bugatti Veyron kit car seems to have been very well executed. The donor car is a Honda City 1.5 AT, which at its peak produces 100 BHP of power. With one-tenth the power of the real car on tap, this Veyron is far from being the fastest car in the world. However, the cost to develop such a vehicle will not be even 2% of the original Veyron. The old Honda City can be bought for around Rs. 2 lakhs in the used car market and this modification shouldn't cost more than Rs. 10 lakhs. The replica version of the Veyron is based on the convertible version.
How does it become so easy to recognize its not the real deal? Simple, the Veyron is not available in right-hand drive version and the company launched a left-hand drive vehicle in India. Furthermore, the width of the car is and the wipers clearly give away that the Veyron is a replica. The rear view mirrors and the hood are other things which are not the same as the original Veyron. But still, the modification work has been carried out very well and to the common people, the car will pass off as a genuine Veyron. Hopefully the City would have got some engine modifications as well.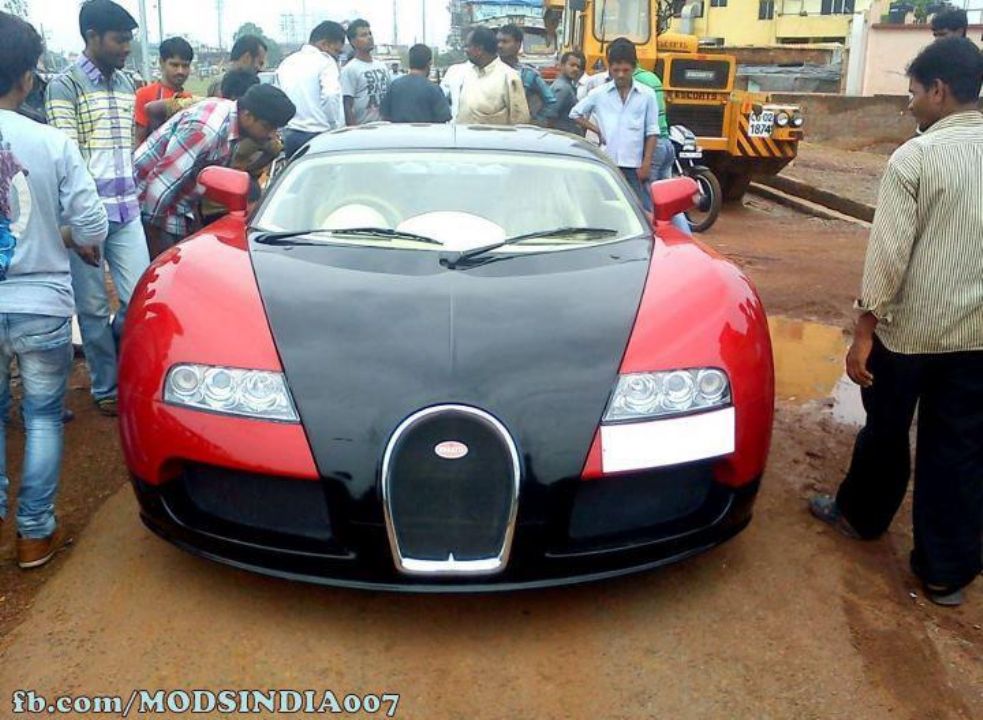 Spy Picture Source – Facebook (thanks for the tip Jobu George); [Updated – interior picture added].